I thought I'd take a minute and share some photos of some of the things I've done on the patio with you all. Someday, I'm going to have a border bed around the patio, but someday isn't going to be this summer. So, potted plants it is!
I was really disappointed last summer when I had to leave my hibiscus tree in New Jersey. (
Five Dollar Find
) I left it in the hands of my neighbor. Unfortunately, I think she let it die. Boo... I knew I'd never find another $5 one like that, so I settled for a smaller version for $12. I really like the twisted trunk on this one.
I've planted my toolbox in begonias again this year. I really love the way this looks when the flowers flourish.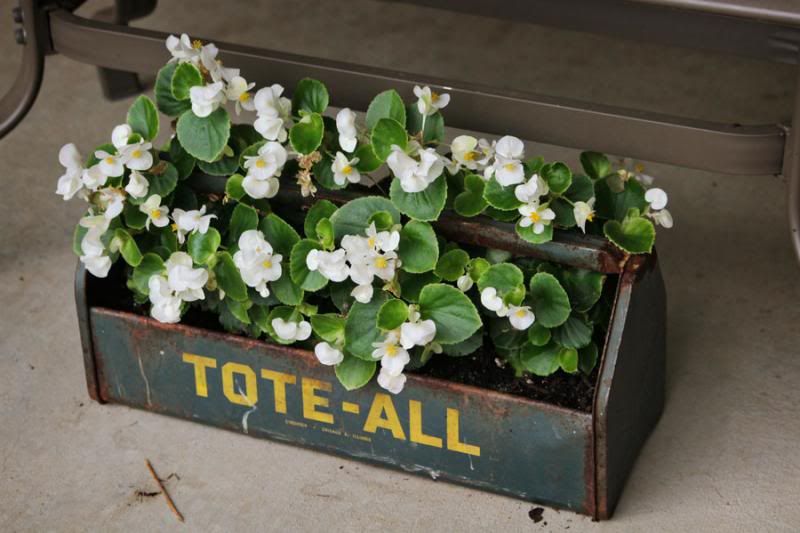 I finally repainted this little metal table recently. It was a flaking yellow/beige. I moved an airplane plant out there in place of where I had two different plants last year. Maybe this one will do better in this space. The little gnomes were a fun purchase at a yard sale last week. I am always disappointed when I pull up to a house after following the signs to find toys and baby things at the sale. :( I got out of the car anyway here and pilfered through a box of Smurfs. That's where I found the gnomes. Aren't they cute? Totally worth a quarter each!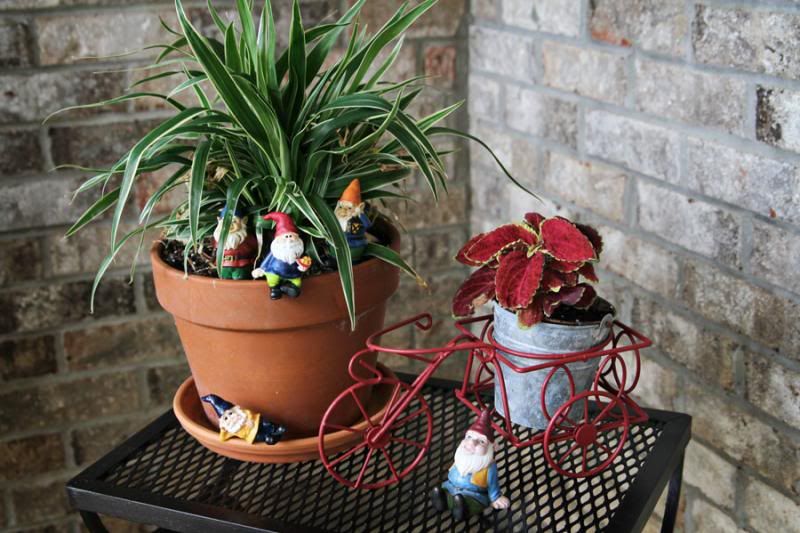 I should have taken a better photo of that pot for opinions. It's a strawberry pot of sorts. I set it on my back steps which are in the shade. I have a hosta in there and had pansies, but they are on their last leg. I need to replace them.
Another hibiscus over on the patio with a pot containing a Gerbera daisy.