A few months ago, a friend of mine posted on Facebook that she had two gift certificates to a local art shop,
All About Art
, for one of their painting sessions. She was moving out of town and was offering the gift certificates to the first friend who responded. That would be me. :) I've been watching along to see when they offered a class/painting that I might like to have. Nothing ever really came up that peaked my interest. The only ones that did had already been offered.
Well, it's Spring Break this week. Teen is in Nicaragua on a Mission Trip, so that leaves Roo and me home alone. I needed to go to E'prise today to check on some things. I decided it would be a great time for us to see if we could use those gift certificates and be a little creative! Roo chose a bank to paint while I chose one of the previously offered canvas paintings to "copy". He finished his bank before I finished my canvas, so he also painted a quick canvas.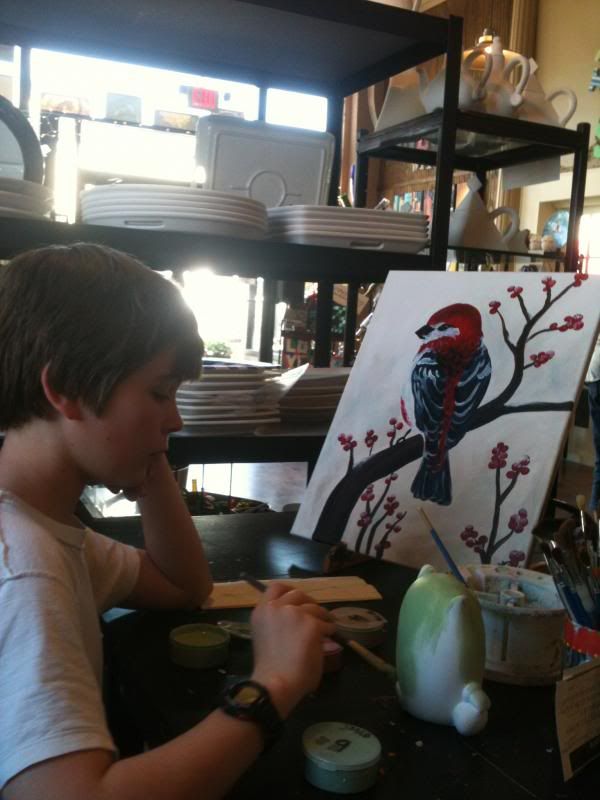 See the bird I was using as my example? Mine doesn't look exactly like that, but I do love how it came together (especially since I'm not a painter.) ;)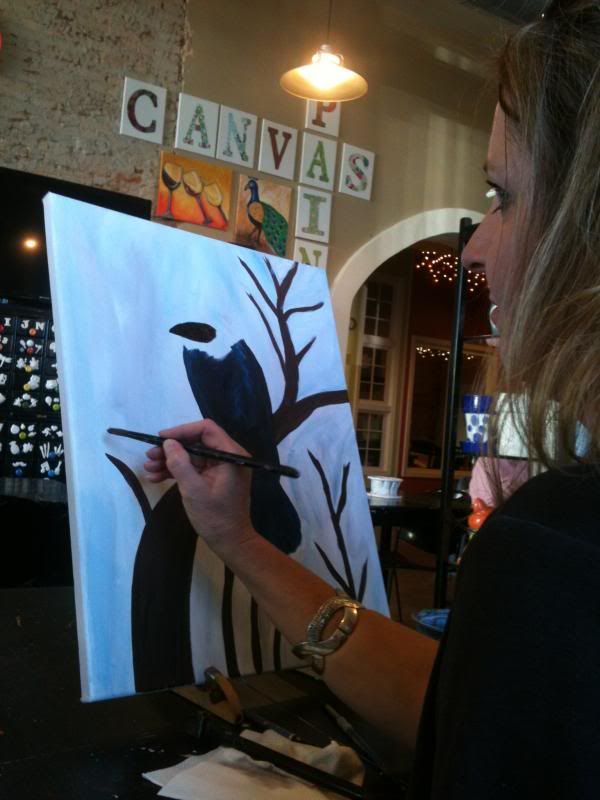 I need to touch up my bird's eye. I couldn't for the life of me get it to look right while in the shop. I decided to call it quits and finish it at home. I'll share the finished canvas when I'm done! Promise!