I'm happy to announce that the
powder room makeover
is almost done! Well, I need a new faucet.
And new light fixture. And to hang some artwork. And to hang a shelf. And to buy a rug. And...
Well, the the painting is done! I've cleaned up after myself with my messes in there and put most of my tools away! It is to the point I could share it as complete, but I want to hold off a bit and "finish" it with decor first.
In the meantime, I thought I'd share my
cheap
,
frugal
FREE method of wallpaper removal. All it takes is a
little
whole lotta time and a sprinkling of patience. Ok, maybe a full cup of patience. But, doesn't any type of wallpaper removal require those things?
Your reminder of what the room looked like before:
Wallpaper that was shiny, sparkly, shimmery and a whole lot of other words that distract from the fact it was ugly.
When we lived in Kansas and I first tackled removing wallpaper, I went to the store and bought a special solution. I also tried fabric softener mixed with water sprayed onto the wall. I tried the scoring of the paper. I ended up damaging my wall in some places with my heavy-handedness. What a pain! There had to be an easier way!
I discovered that if I grasped the edge of the paper where it was most likely always loose, I could just peel back the vinyl top coat of wallpaper.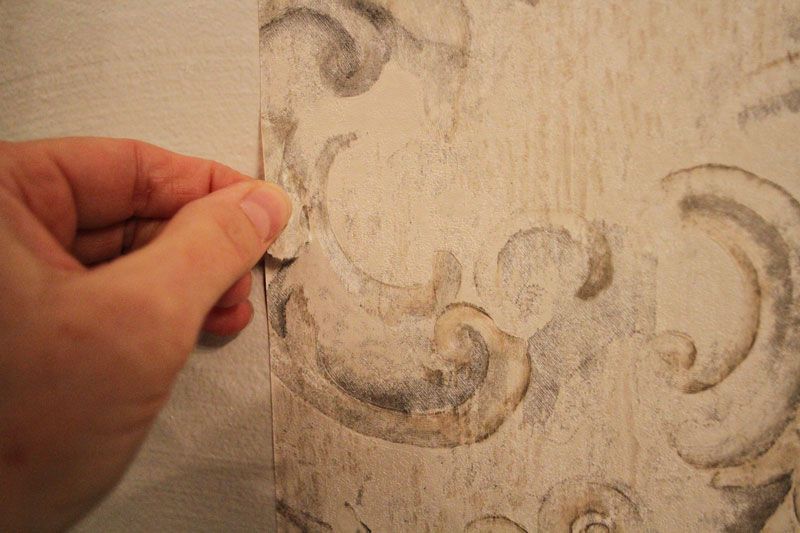 I would be left with the paper part underneath. Sometimes I get lucky and can pull a solid section off the vinyl sheet. Sometimes it comes off in a zillion pieces and I have to keep picking at it until I reach the seam. (
full cup of patience
)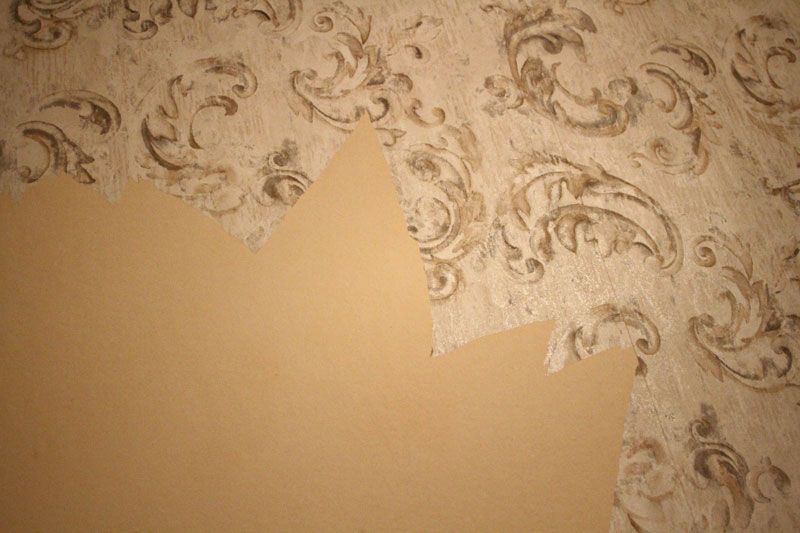 I might even have to wet the paper background a bit to keep picking away at the vinyl. That's ok because I want the paper wet anyway.
When I have a complete section of vinyl pulled away, I take my spray bottle and spray the entire piece until it is completely wet and saturated.
I move on to more vinyl while I let the water sit on that section for a few minutes.
Then I start to pull away the wet paper.
You can do this with your hand or a scraper if you like to keep nice fingernails. I don't have to ask myself why I am always in need of a manicure, but can never keep nails looking good after a manicure. I usually just don't get manicures! What's the point?

*Who's creepy old hand is that? Maybe a manicure wouldn't be such a bad idea afterall!
I'll blame bad hand photos on the lighting and working single-handedly to take the photos. Yeah, that's why they look so bad!
Ok, where were we before I got sidetracked?
Oh, pulling off the paper. Again, I might get lucky and have it come off in one piece or I might have a lot of pieces. Having a lot of pieces is where the scraper comes in handy.
With that work and patience, you eventually get a paper free wall.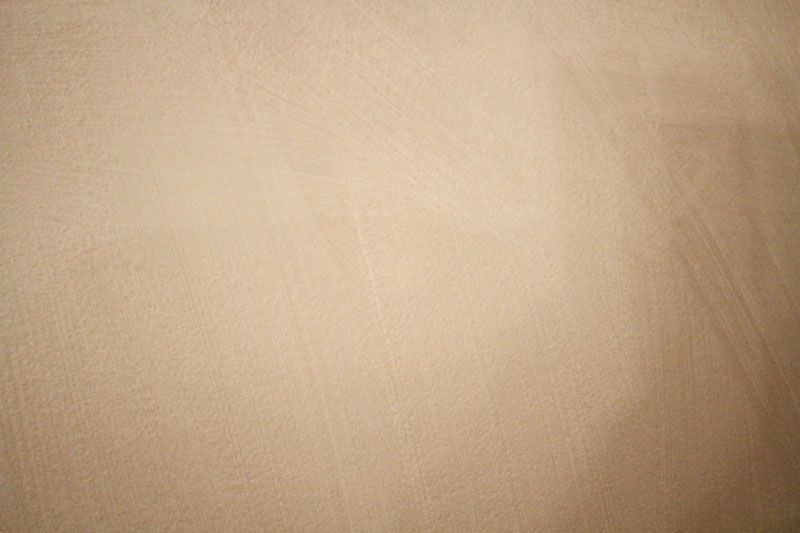 I didn't say clean wall because your wall is going to have glue on it from the paper. I usually just take a warm washcloth and go over it again and again wiping until the wall doesn't feel slick anymore. (Tearing down the paper is more fun than this part!)
Finally, your patience and time working pays off. Your end result is a clean wall ready for the next step!
To be continued.... (though I didn't take any more photos of the process. You'll just get to see finished photos in the continued post. ;) )