I'm talking about a bathroom again today. More specifically, I'm going to tell you about a furniture makeover for a bathroom.
We have five bathrooms in this house. Three are full. Two are half baths. This one is upstairs on the other side of the house where the guest bedroom is. It's only a half bath right now but we have plans to convert a closet to a shower so it's more convenient when guests do come. It's currently another ugly little room. Another that was just sort of pushed to the side with ideas to deal with it later. We had this dinky little shelf thing in the basement that got placed in the bathroom just for storage purposes. Another lack luster idea.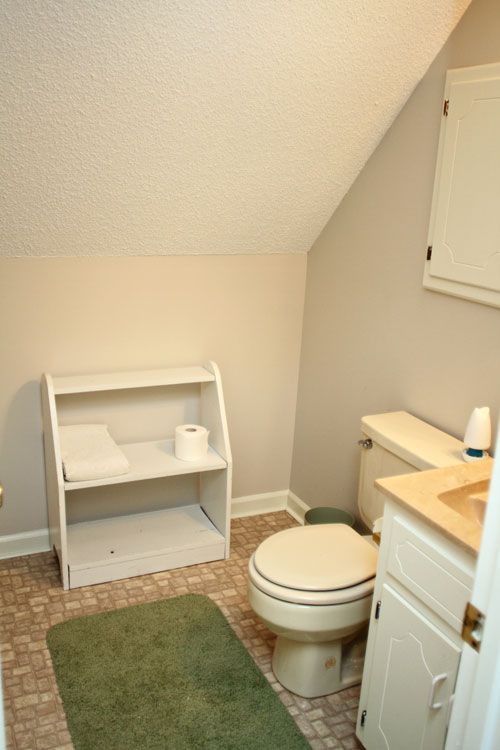 I had visions of finding a small dresser to go in here for storage and to add a little character to the room. A few months ago, I drove by an estate sale sign and convinced myself to stop. Ugh... I like nice estate sales. This one was not. I almost walked out, but I spotted a little dresser sitting behind a bunch of other junk. I pulled some of the junk away and looked at the dresser closer. It was all wood, not much damage and the drawers slid well. $40... I brought it home and put it in the garage until time allowed me to work on it.
I almost forgot to take a before photo for you.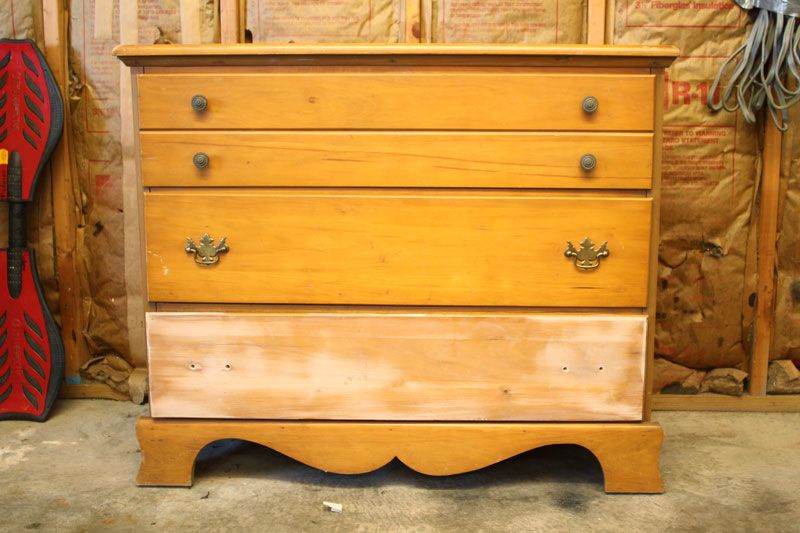 I used chalkpaint to transform the dresser. I left the fronts of the drawers and the top unpainted. I sanded those a bit to allow for the stain to penetrate the wood.
I finished it off this weekend and put it into place.

For the hardware, I left the original on the top drawer, but replaced the handles on the two bottom drawers with handles from Hobby Lobby.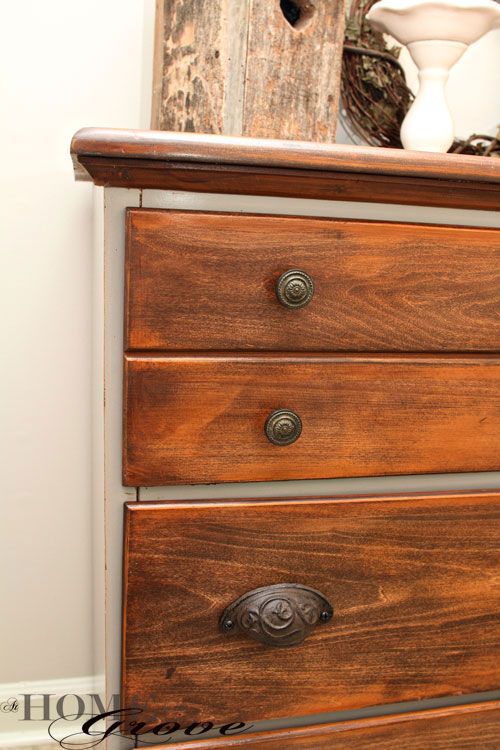 I really like the difference in the paint and the stain. You don't notice it that much from the front of the dresser, but the differences are there.

Other things I'd like to accomplish in my goals for transforming this room are:
install shower in place of the closet (which is actually on the outside of the room)
replace the flooring which is currently just laminate
replace sink cabinet with a pedestal sink
replace toilet to match sink because I want a white one and the toilet isn't white!