Ok, I didn't thrift or paint the live plants. Let me back up for a minute.
I've always tried to have some live plants in our home. When we moved to Korea, I had to give all of mine away (that I'd had for years) or move them to my mom's house and hope for the best. I did the same thing with the few plants I bought for our apartment in Korea. And then came our house in New Jersey, where I learned that either the Garden State didn't like my once green thumb or I'd lost my touch with plants.
Fast forward to now in this house. I bought a bamboo plant for the kitchen window. So far, it's holding its own at six plus months with me. Another spiky plant in the kitchen window is doing the same. Yesterday, I was reading some blogs and the girl talked about her houseplants. It hit me that what I really needed more of was some houseplants! So, I made it my quest to acquire a few more.
I had that in mind yesterday afternoon when I stopped by a thrift shop and spotted a basket. I snapped a picture of my other weird mix matched purchases because though they look like junk, I have plans for revamping all of these items!
Later yesterday afternoon, I was in Walmart and found a funky little palm plant. The man behind me in the checkout commented (loud enough to be including me in the conversation) to his wife, "Well, she can't go to Hawaii so she's bringing Hawaii to her!" LOL I laughed and proceeded to carry on a conversation about just what my funky plant is.
Ok, let's go back to the thrift shop finds photo and pinpoint that basket. I snatched it up earlier this morning after snapping the photo and took it to my craft table where I proceeded to dry brush it with off white paint.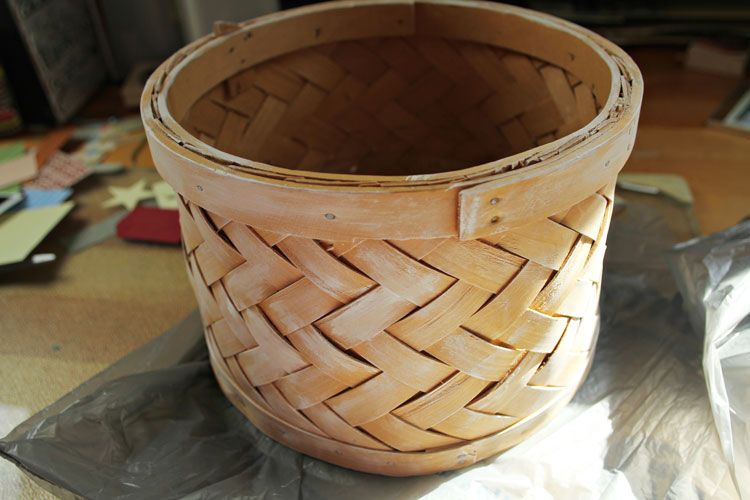 I followed the off white with a couple of shades of brown.
I didn't take a photo after I used the black paint and then dabbed with brown again. I did take final finished photos though.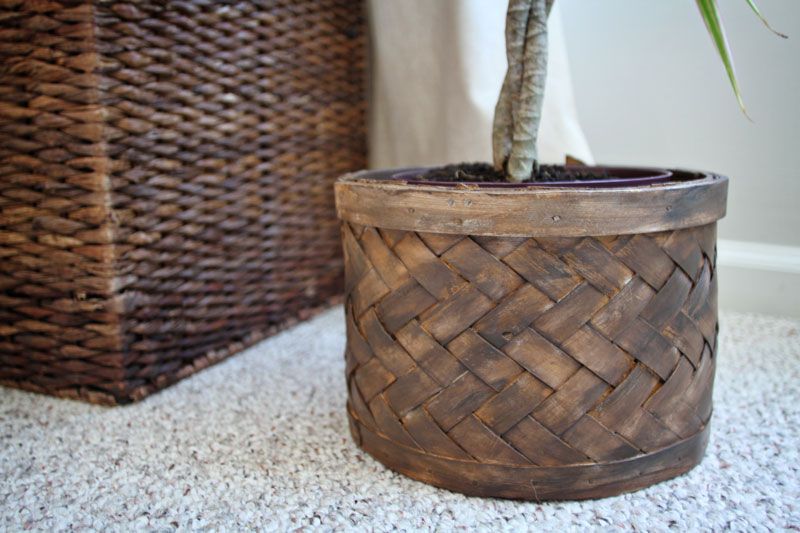 The paint job isn't perfect, but I didn't mean for it to be. I was aiming to make the basket a little more antiqued. I wanted it to look older than its state during my 99cent acquisition of it. I think I did ok in that regard.
If it lives and grows, maybe I'll get to move it to an even larger basket someday. For now, I'm going to enjoy my funky little "piece of Hawaii" palm.