South Alabama is not accustomed to Winter Storm Warnings with forecasts of ice, sleet and snow. But, that's what our forecast entailed this week. Our local meteorologists were calling it "A significant, historical, weather event." I kept having to remind myself I had moved SOUTH last summer! Fortunately, my neck of the woods only got drizzling rain which froze when it landed on the surface. I was thankful that the rain wasn't heavier because the power lines wouldn't have held a heavier weight.
I went out this morning and snapped a few historical photos. Who knows when and if I'll ever see ice on my tree branches and shrubs in the future?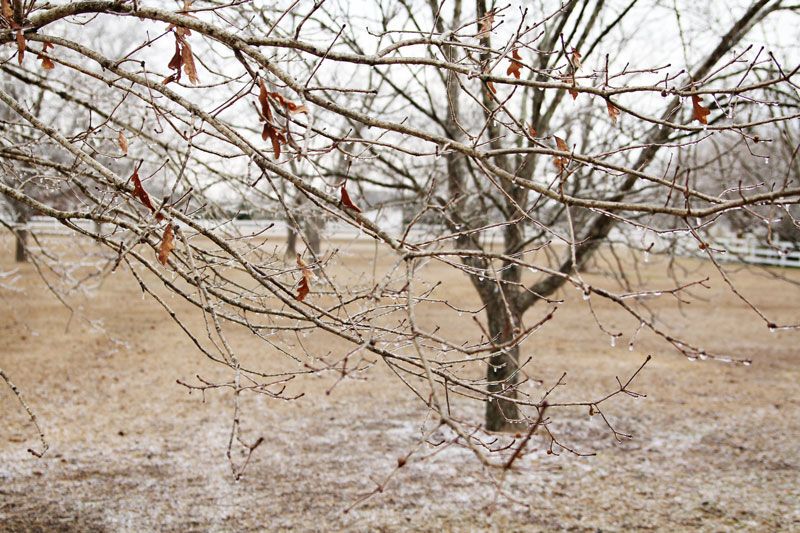 I kept looking and found our snow!


The boxwoods held the ice beautifully!


As did my encore azaleas. I wonder why they aren't blooming now. ;)


Grass shot.


I think this is my favorite photo from my trek outside this morning.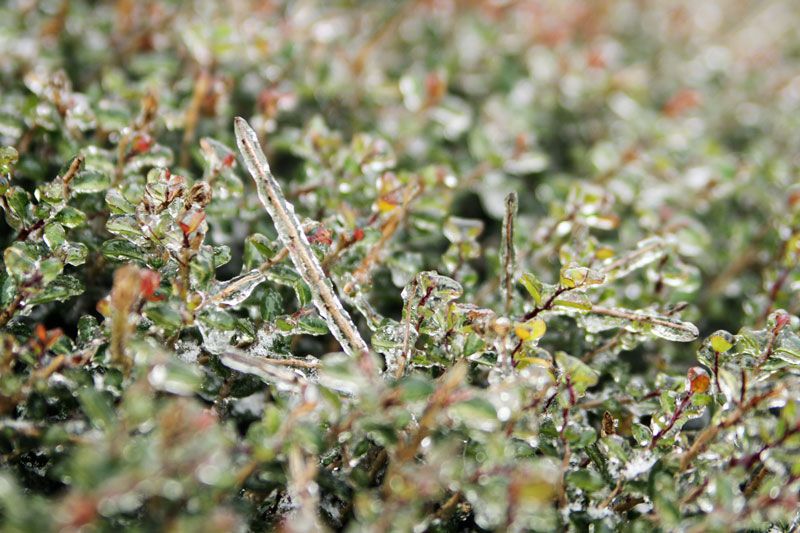 I questioned myself yesterday about bringing these indoors since they are in pots. I opted not to. I hope that wasn't a bad decision.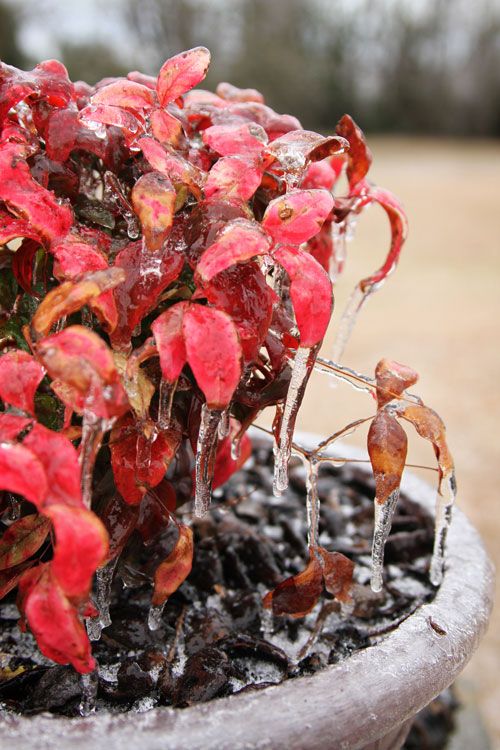 The trampoline cracked me up! Can't you just imagine trying to jump on it?
Jump! Crack! Jump! Crack! Jump! Crack! It would be an excellent example of an onomatopoeia!