Well, this week completely skipped past me. I had plans for other blog posts. Those will now be moved to future blog posts. ;)

Ready for the second round of Five Phone Photos for Friday? Unedited, grainy and sometimes dark... but capturing the memory of the moments!

#1 Fall Colors
One of the things I was gripey about when moving back to the south was that I was going to miss FALL. We experienced some beautiful falls in Kansas, Korea and New Jersey. I didn't remember the colors of fall being that spectacular around here from the times we've lived here before.
To my surprise, Bradford pears are beautiful in the fall. This was my driveway for much of November.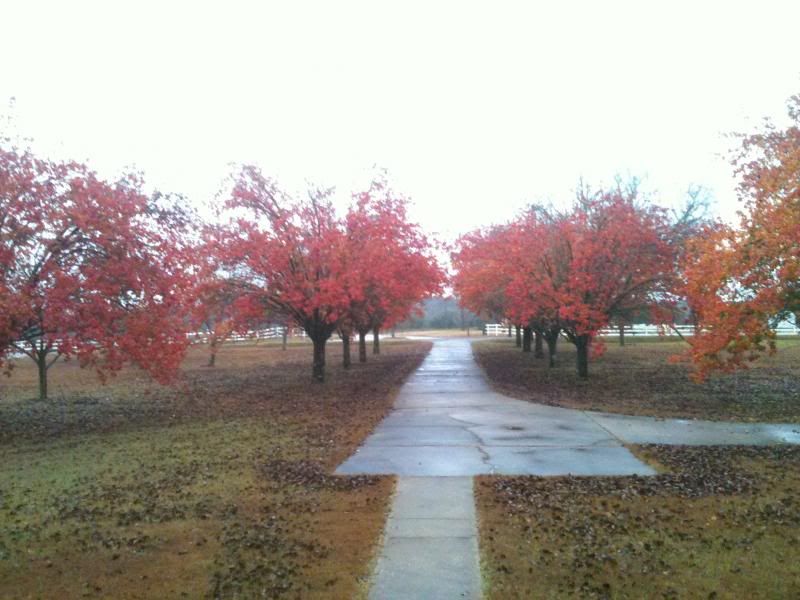 #2 Alabama Clouds!
Living in the Pine Barrens of New Jersey, we didn't see a lot of the sky! I have been reminded time and time again that the cloud formations here are spectacular.
Case in point are the clouds I witnessed on this day.



#3 Celebrating Birthdays in Style at Mexican Restaurants
Roo turned 12 in December. Where did my baby go?
In an aside note, we were listening to the radio a few weeks later on the way to school when "The Hat I got for Christmas is too Big." came on.
It's one of those that will get stuck in your head for days.
I will let you search for it on YouTube yourself (so you can't blame me).
We referred back to this photo several times when we shared this song with others!



#4 The Wife
I was in Target one day when these two books caught my eye. I snapped a photo of them together for G-Dub.
I sent him the text and said, "Too bad only one of these describes YOUR wife!"



#5 Alabama Snow Equipment
I really wanted to recreate my Alabama snow photo from years ago with the boys in a cotton field for our Christmas photo.
That didn't happen this year.
Instead for this season, you just get a photo of cotton harvest.