Haha... I crack myself up with that title.

When I showed you this wall of my freshly painted kitchen, I said I was working on shelves for it.


Well, I decided I didn't like the look of two shelves, plus I was going to have to go back to Lowes and buy an eight foot thing of molding for the six inches
on one side that I lacked for two shelves. I just decided to make one chunky shelf instead. I used some wood that I had left over from the bathroom and the
molding from the bathroom mirror and came up with this.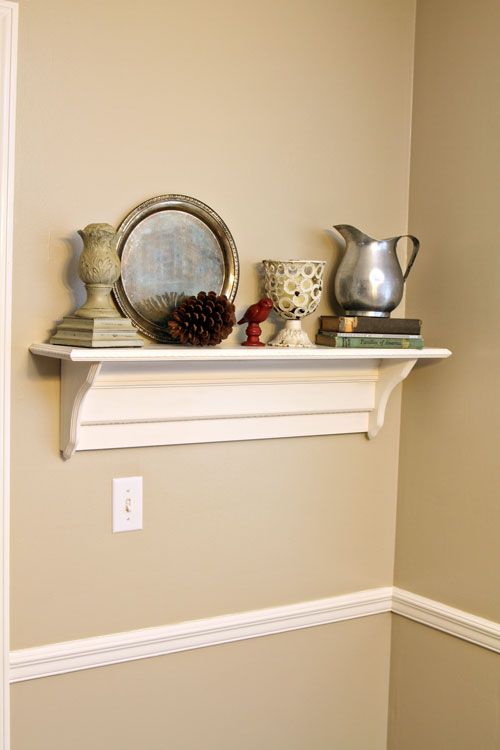 A fun fact about what is on the shelf. The metal pitcher was a wedding gift my parents received almost fifty years ago.
The stainless platter is a wedding gift G-Dub and I received. :)