I showed you a few weeks ago the fun job I was doing of taking down the wallpaper in the kitchen. I finally decided on a paint color and got to work.

I tried to decide what to do for my backsplash. I didn't think I was ready for a permanent decision right now, so I went with paintable wallpaper in a beadboard pattern.

This shows the sink area and the backsplash of beadboard wallpaper I put above it.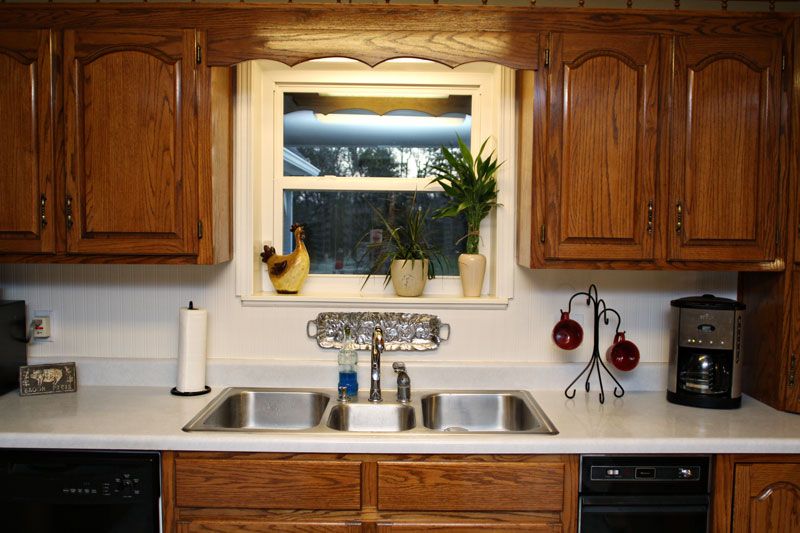 Close up: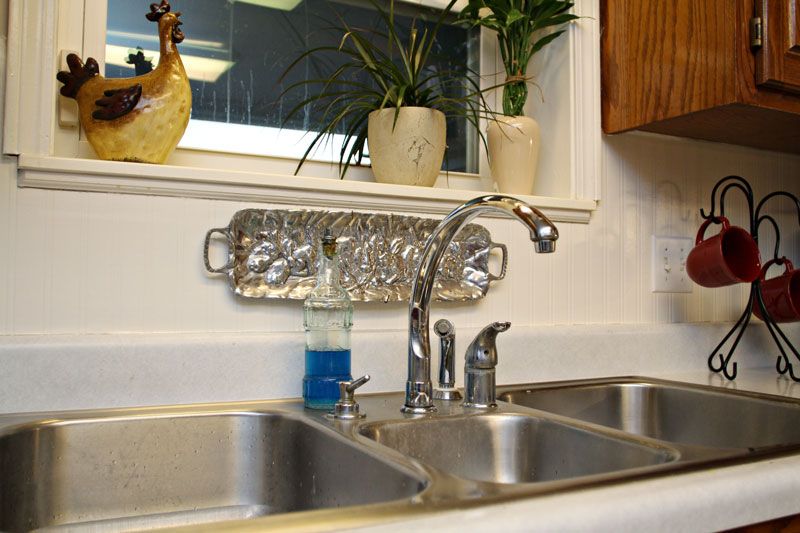 Another view of under the cabinets:



You can see the pattern of the paintable wallpaper here and if you look closely, you can see a seam where I put the pieces together.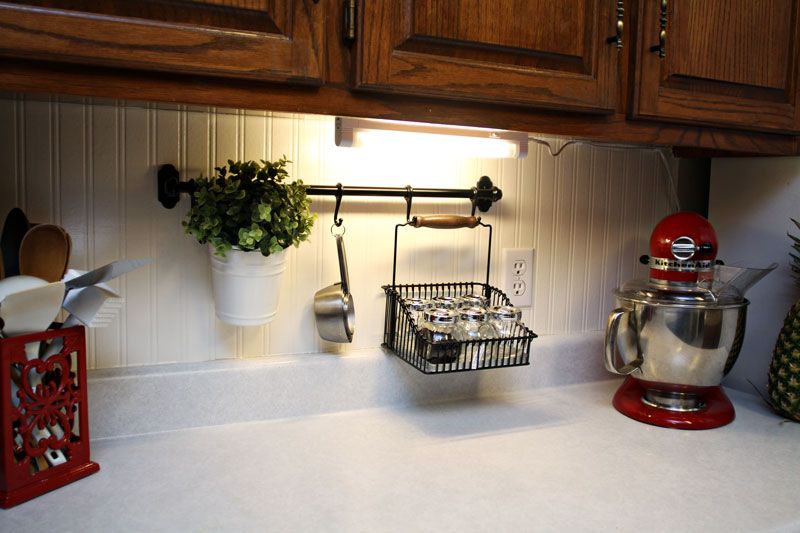 The table area looked like this when the previous owners lived here. I didn't snap a photo with the wallpaper and our table. You get the idea though.



Now, it looks like this. I want a rug for under the table. I'm picky though and keep wondering if I need to match the one I have in front of the sink. Probably not since I don't think it's possible. I'll pull colors maybe. I also want a personalized sign for above the table. Until I decide what that will say, I put the sign I bought at a yard sale up there. I originally bought it with the intent of painting something more personal on this framed board.


My table looks very early 90s doesn't it? It's one G-Dub bought before we were married. It just keeps getting used. I've contemplated painting it, but haven't been brave enough. I'm also trying to figure out some window treatments or mistreatments. I am thinking of hanging dummy panels to cover that area of the wall you see on each side of the windows since there's really no way to hang true curtains in line with the windows. I've looked for curtains I like to no avail. I finally found some online at Walmart that I'm going to try. I pinned them here: Better Homes and Gardens Ikat Scroll I bought the neutral color. I'll keep you posted on those.

I was in the process of making two shelves for this wall.


But, I changed my mind when I needed more molding from Lowes. I was thinking the shelves would add interest to that boring area. I'll show you what I really did in another post. Tease, I know... I don't blog often, so can't spill it all in one post. ;)

The kitchen is a work in progress. Since taking these photos, I've decided to put a little quarter round molding along the base of the backsplash to finish the look a little bit. I bought it. I just haven't done it yet.