I thought for Friday's post, I'd take you on a little tour around my flower beds and potted plants.
Since we moved here in the middle of summer/June, I didn't jump full force into converting grass to flowerbeds or renovating existing beds filled with pebbles. I thought I'd be fine with some potted plants. I set some geraniums out in pots along with some begonias in other pots because I knew those two plants would be fine with all the heat of summer.
Well, it rained almost every day for the first month and a half we were here. My geraniums and begonias looked HORRIBLE! In September, they finally started doing a little better.
Last month, I bought some fall planting stuff that will winter well this far south. My largest geranium that was also my saddest apparently just needed some friends.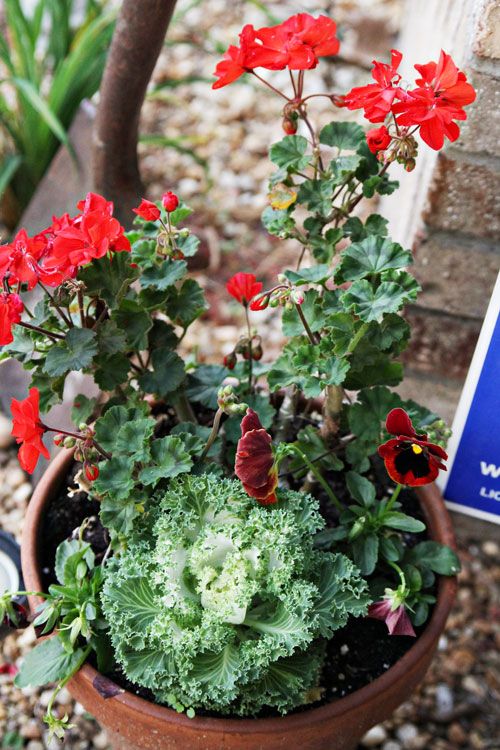 It should have almost filled the pot over the summer, but didn't. Now, with the better temps and less rain, it's finally blooming nicely.
On the patio is the rusty old toolbox I bought from an elderly gentlemen's yard sale in New Jersey. He asked me if I had tools to put in it. You should have seen the look on his face when I told him I was planning to put flowers in it!
My
Rusty Old Car
that I blogged about in July has gone through two planting since that post. When we returned home after a week away in August, the rusty old car plants had gone south. I replanted it with mums and potato vines which in turn were awful. I'm trying again with pansies and flowering kale, out of the sun near the side door. Maybe I'll get it right at some point this year!
I've always had a love/hate relationship with petunias. I think that stems back to a guy I dated in high school thinking he could nickname me, Petunia. That didn't work out and neither has any planting I've ever done with petunias. LOL At our house in TN, a petunia voluntarily grew up through the sidewalk and was beautiful. Here, one has been flourishing all summer. I didn't plant it, so of course, it did well. It's still blooming like made even though the leaves have fallen on it.
Around the corner of the house, is another rock bed containing a camellia which has been in full bloom for the past few weeks.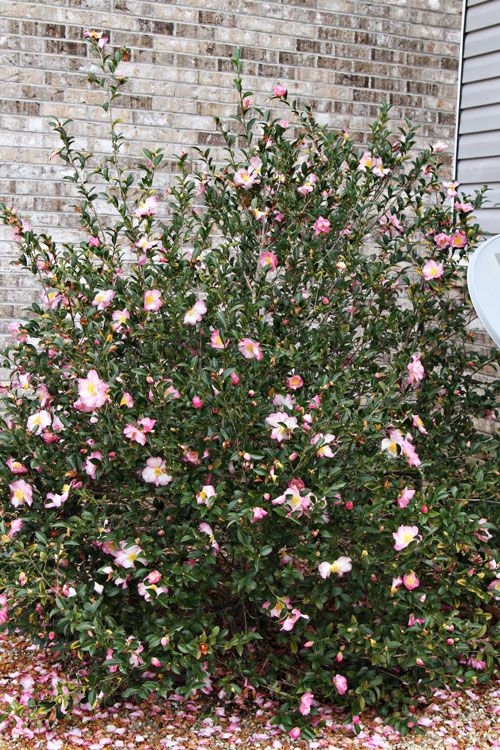 Finally, my dwarf nandina that I put into pots. I thought a dwarf shrub in a pot would be the perfect thing for adorning the side of the outdoor fireplace. The leaves on each plant are a blazing red right now. Beautiful!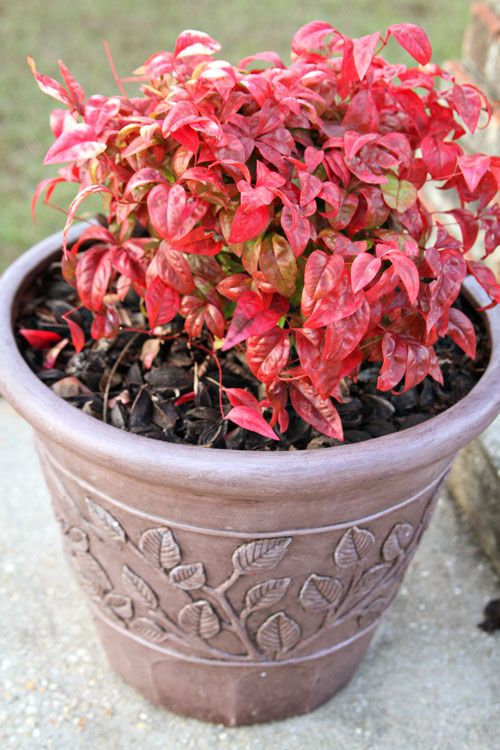 They just need to fill out a little bit more! I'm sure they will after a year or so as long as I can keep them alive!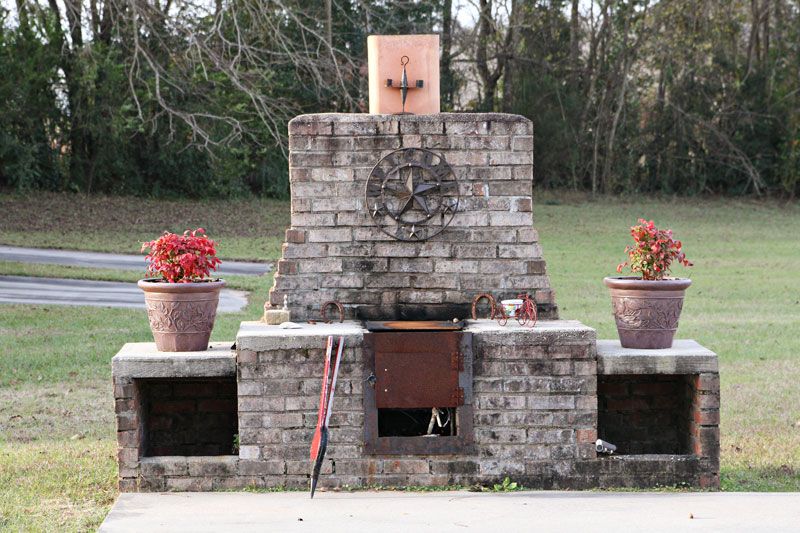 I think the potted plants and the metal welcome sign have added a bit of charm to the outdoor fireplace. This is the photo G-Dub originally shot of it when he came down and found the house last spring.
Someday, I hope to have a border bed surrounding the whole patio and adding more charm to the backyard. In the meantime, baby steps...
Speaking of baby steps, I have a "baby" tree that I'm babying on the other corner of the patio. The birdhouse was from the previous owners. I set the Japanese maple out behind it because I could just imagine the look in a few years of the tree as the backdrop for the birdhouse. I read on Pinterest that a bucket with a hole in the side would be a good way to keep a newly planted tree watered without going overboard. So, I have my bucket out there and have been adding water to it daily for the last few weeks to help it get established.