The only time I've touched my craft supplies in the past few months was to unpack them from their boxes and put them away in my craft room. Flo challenged us on the board we're board on to a Halloween banner so that we'd get busy being crafty. Well, I opted for Fall since I can leave it up longer. There's still time for a Halloween one, right? Yeah, ha... probably not in the cards.
Anyway, I made a small FALL tag banner and draped it across my very chalky chalkboard. I've been using that board for to do lists, so it's been in use as of late!

Here are individual letter tags so you can see the details.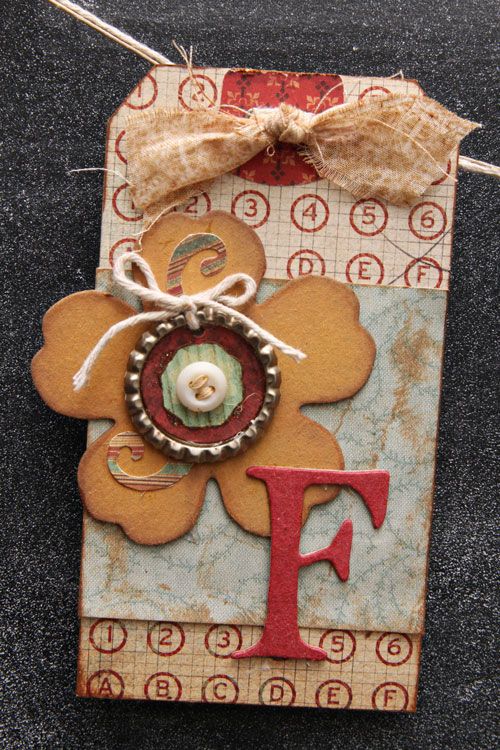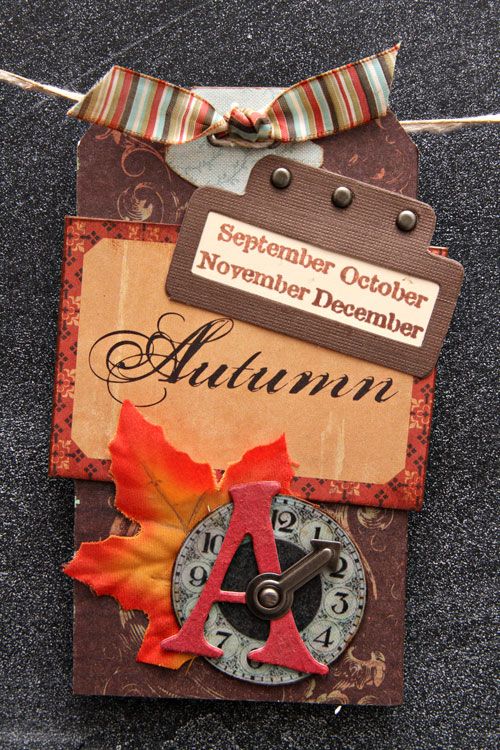 I'm really happy with how it all came together even though the tags are so very different! The whole thing puts me in the mood for fall weather though I think I gave that glorious weather up when we moved back down south.