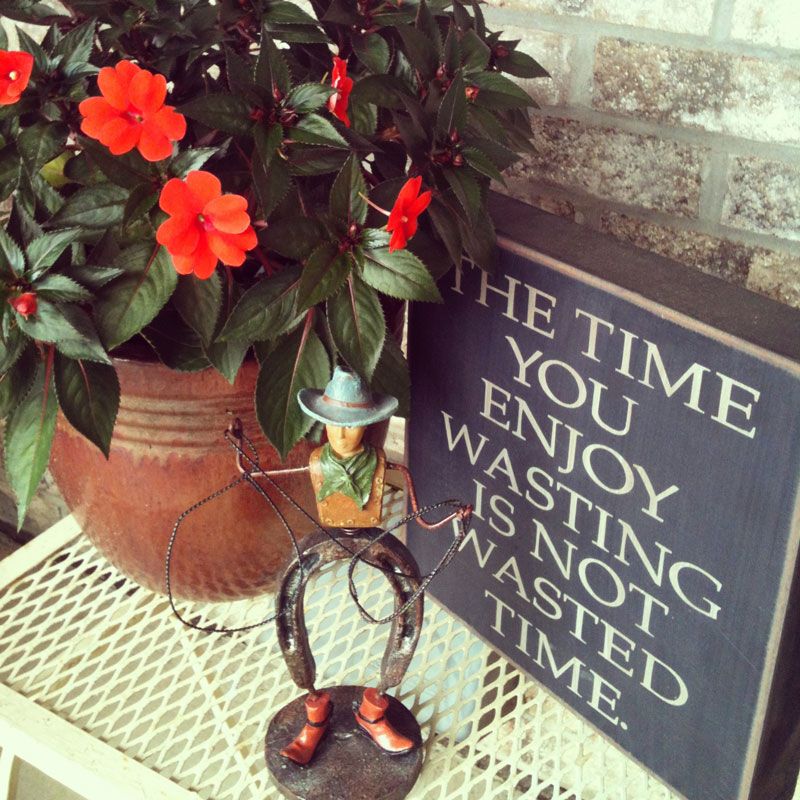 We haven't had much time to waste since moving back to the south from New Jersey. We've been busy checking things off the list of moving in and being home owners again.
BUT, for the someday moments when I'll have some time to waste, this sign is a great reminder that it's ok!
I found it before we moved at one of my favorite little produce markets in New Jersey. I have found the perfect spot for it on the back porch. The cowboy figurine I discovered that Granny had left for us after her visit. (Well, he was in the
VW bug
. I wonder if she forgot to get him out for herself or if he was really meant for us! I'm claiming him!
(Thanks, Granny!)
I think he adds to the little vignette atop my $5 yard sale, wrought iron table.