Last summer, I bought a little cabinet. I was at a yard sale in New Jersey and the only two things that caught my eye in the stash of stuff were that cabinet
and a stack of terracotta pots. I asked the guy how much for the pots. "$1 a piece." Then I asked how much for the cabinet. "$25"
I mentally did the math and decided I didn't want to spend $31 so I said thanks and kept looking. I walked back over to the cabinet and then again to the pots.
He was watching me the whole time and said, "If you buy the cabinet, I'll give you the pots!" I said, "Deal. Will you help me load them?" LOL

It is an all wood cabinet, but it was painted in an eh color.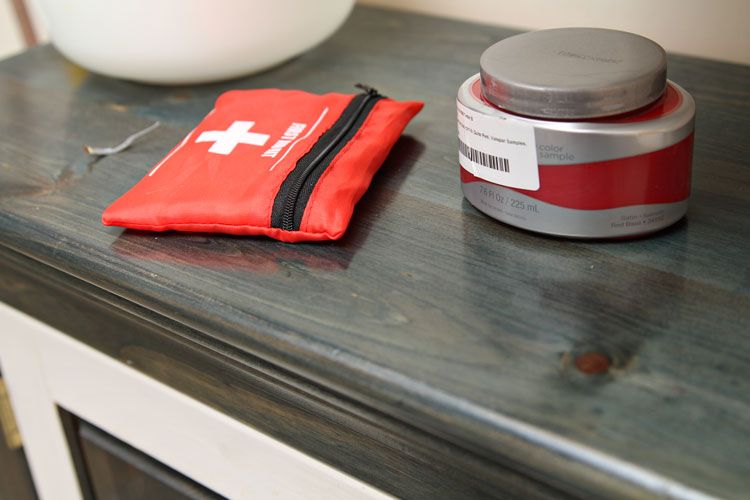 The color wouldn't be so terrible if they hadn't painted part of the doors stark white and put a hard clear coat finish on it.


Well, I took it home and put it in the storage room because admittedly, I was scared of the clear coat finish and the thoughts of how hard it would be to get that off!
It was a perfect little cabinet for my canning jars storage so I started calling it my canning cabinet.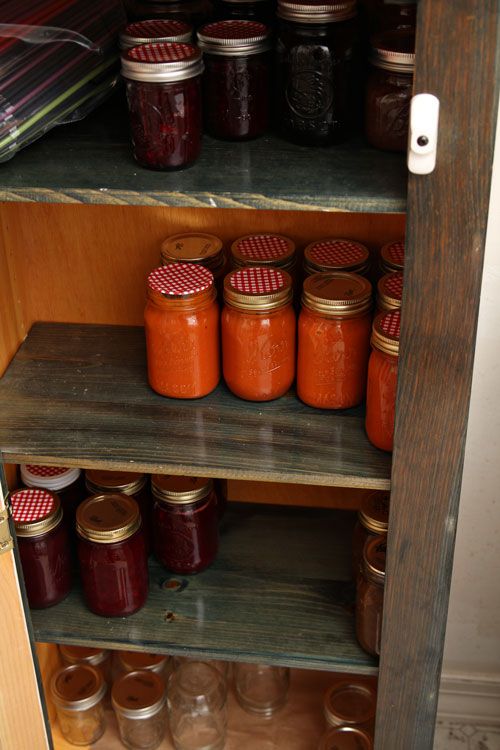 This spring, I toyed with the idea of painting it red. With moving looming in the future and not knowing what our future home would be like or where I'd put my canning cabinet or if it would even still be my canning cabinet, I talked myself out of painting it red!

Now, here we are at our home in the grove. G-Dub came before me and was here for the unloading of the truck. He asked where I wanted my little cabinet and I said, "If it'll fit in the laundry room, put it in there." It did. But, it was ugly in all its green/blue/white/hard clear coat finish glory. So, what did I do as one of my first projects?

You already know the answer to that question, don't you?

I painted it RED!


I decided that I was going to use a homemade chalkpaint recipe and see what all the fuss was about that. I still stripped the piece of as much clear coat finish and weird green/blue paint as I could because I didn't trust that clear coat. With all my sanding and stripping, I discovered that it wasn't really green in the first place, it was blue.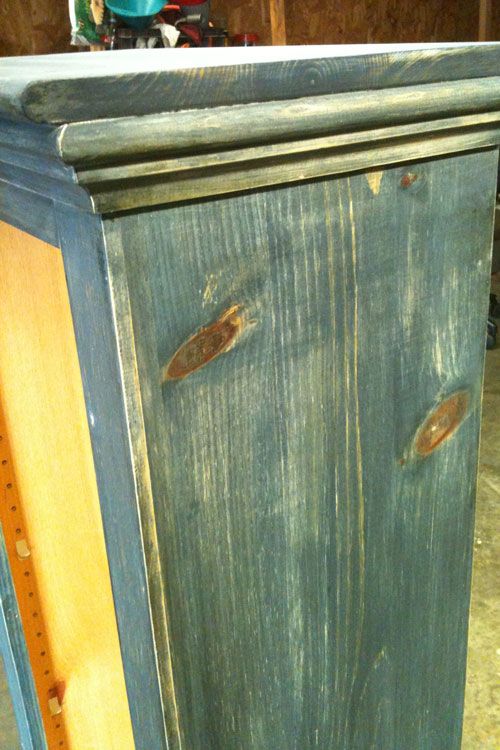 I used primer only on the knots on the wood because I didn't want them to show. Then, I mixed my chalkpaint using this recipe.


I'd found the homemade chalk paint recipe at Old Things New and pinned it a while back.



Hobby Lobby had their drawer hardware on sale half price last week, so that worked out perfectly as I was finishing my canning cabinet.


I cheated slightly and didn't redo the shelves. Instead, I added some pretty shelf liner to them.
I did paint the inside of the cabinet though. And this week, I've been canning tomatoes so I've been able to add more home canned items to my cabinet! Perfect!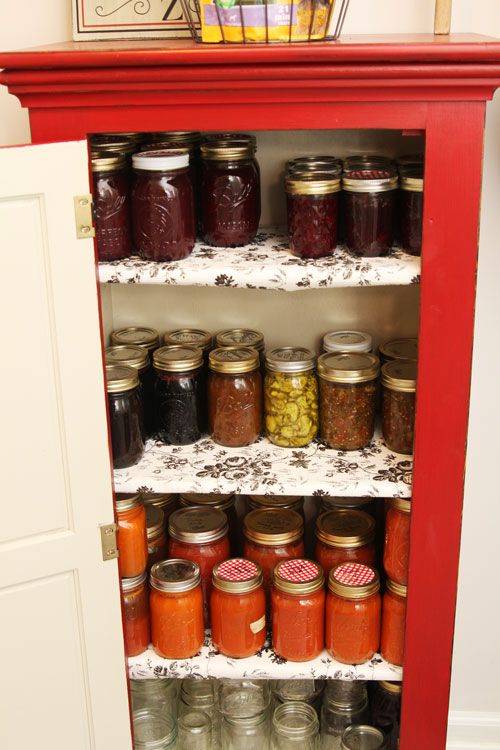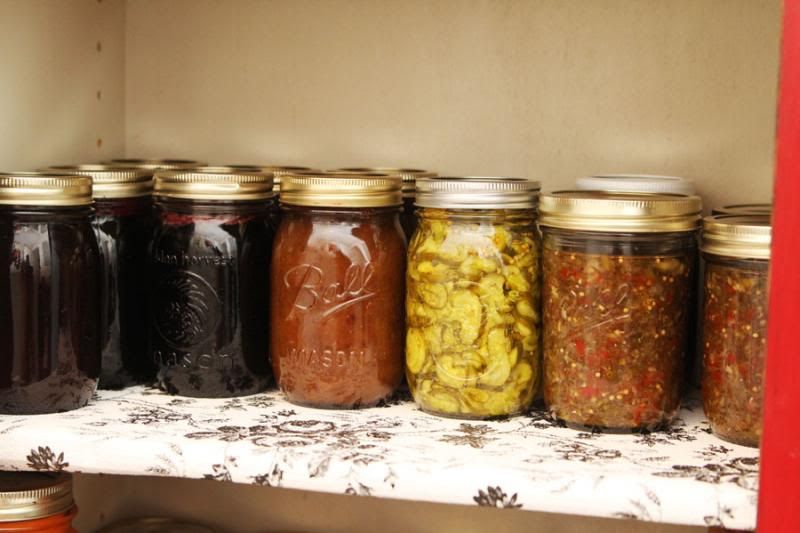 What do you think? I think everything looks better refreshed and a lot of things look better in RED, especially my canning cabinet!