Do you ever buy fresh flowers for yourself?

Today, I was in Trader Joe's and walked by their fresh cut flowers. I thought about my neighbor in the doctor's office at that very moment having an ovarian cyst removed. I decided to buy her a bouquet. I decided to buy myself one too. Why not? No one else does unless it's a special occasion (and sometimes not even then. ;) )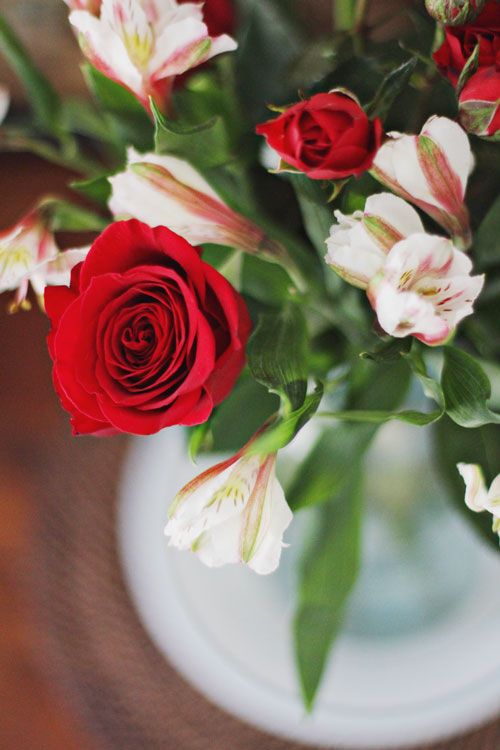 I love them in one of my pretty antique blue Mason jars sitting on an antique Pyrex plate on top of a wicker place-mat I purchased while visiting the Philippines.
So many memories and smiles just from the display of my gift to myself today.