Last year during Spring Break, we took a Water Taxi ride and viewed the Brooklyn Bridge from the water. I've taken that water taxi ride three different times.
The time my sister was with me, I asked her if she wanted to get off on that stop and walk across the bridge. She said no when she found out how long the distance was. It is about three miles across the bridge. Compare those miles to how long we'd already walked through the city. We figured it up later, we walked almost ten miles that day!

Walking across the bridge wasn't really on my things to do list, but when G-Dub asked what I would like to do during our recent visit to NYC, the Brooklyn Bridge walkway came into the discussion. We were going to be so very close during our walk through Chinatown. So, why not?


In order to convince my guys though, I had to say we won't go all the way across! As our luck would have it, they were doing construction on part of the walkway and some of the views were blocked. Blah... The normal entrance was blocked off so we had to go around a shady corner and up a dark corridor.
The colorful sign was our promise that we were in the right place.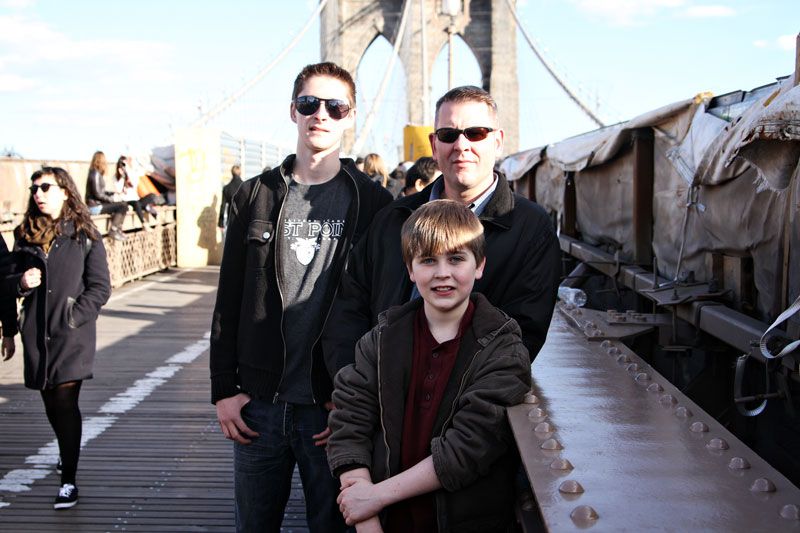 See what I mean about construction blocking the views?


We walked out to the first tower or whatever you call it - to the point where the construction was no more. (The point you see in my first photo above.)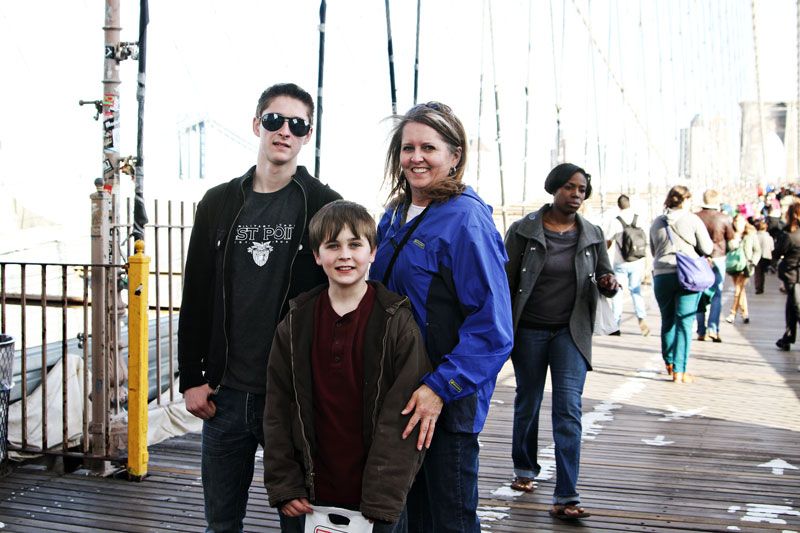 Just like everywhere else in the city, there were tons of people!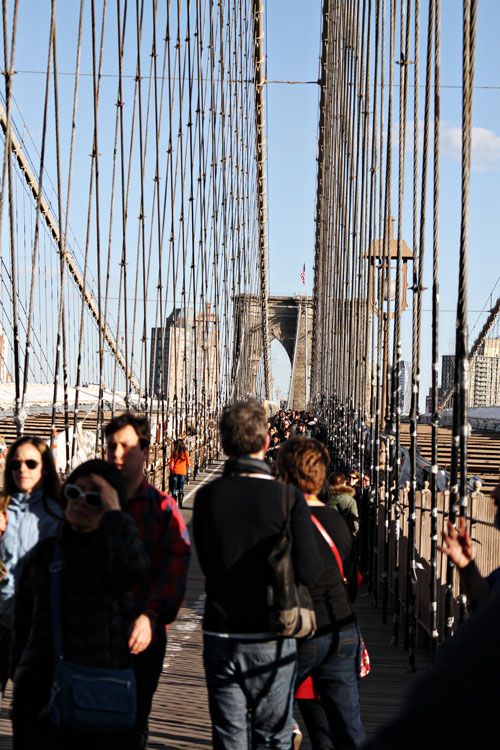 All of those people made for taking photos interesting. This photo bomber apparently didn't want to completely bomb the photo, so he smiled for the camera!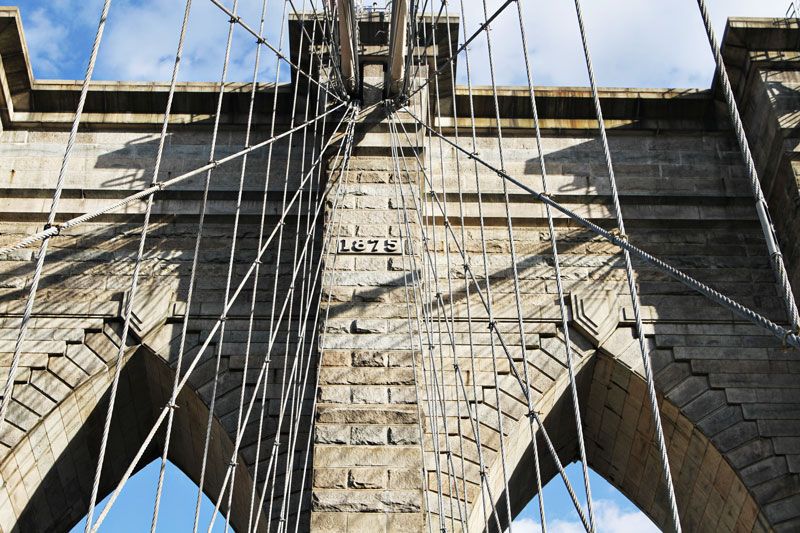 The Brooklyn Bridge is definitely a landmark! It's been around for a long time making history and starring in movies.
I'm glad we made the up close and personal visit and partial walk across!