I didn't blog much this week because I've been busy! I'll show you one of the things I've been working on this week.

A while back, I was in Goodwill browsing. I noticed a pitiful little camp stool.
It reminded me of a metal one that G-Dub has, but this one had cute potential though it was far from cute in its current state.
I left it there that day. A few weeks later, I was back in there again and the stool was still there. So, I brought it home with me.


I'm convinced before photos always look worse than they really are because of the almost forgot to take it, short quick photo that it is.
The stool really was ugly in its current state. The legs were wood and decent, but had a really shiny varnish finish on them. And the fabric had seen better days.

I let it stay like that for several months even though I'd occasionally use it to sit and do something in the garage.
Last week, I finally decided I should redo this sad little stool.
I started by sanding the shiny varnish off and just giving the whole piece a nice rubdown with dark walnut stain.
I found it interesting that the pieces of wood for the stool were different and took the stain so much differently.
Once upon a time, this would have really bothered me. These days, I call it character and keep right on moving along.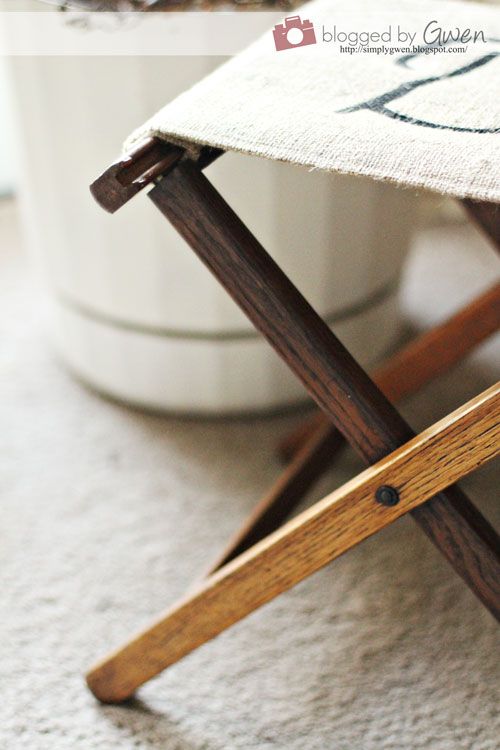 For the seat, I just took some of the burlap fabric that I had leftover from my table runner.
I sort of have that mouse-cookie syndrome I accused my friend, Jill,
of having not too long ago. I can't leave well enough alone.
I cut it double the size and ironed some iron-on-fleece to it to make it thicker and more sturdy (plus softer).
As soon as I finished sewing it together and pressing it after turning it right side out,
I decided that it looked rather boring in its plain burlap sort of way.
I came up to the computer and printed out a large D than transferred that to freezer paper.
From the freezer paper, I made a stencil to use while painting my letter D onto the fabric.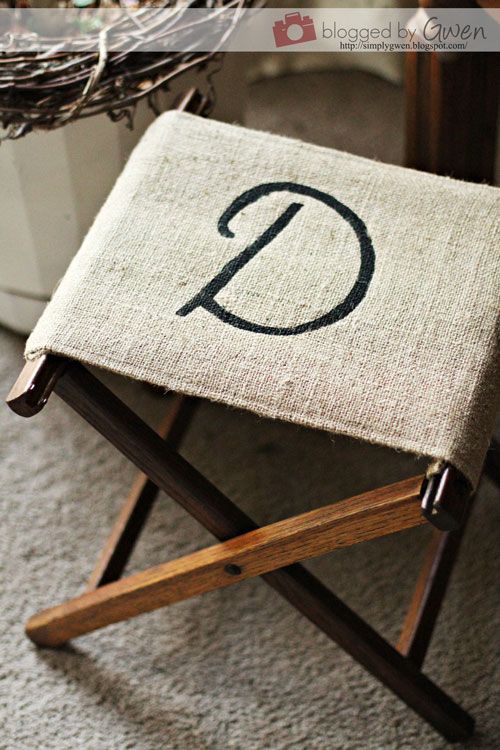 Then I started worrying about the bottom portion of the fabric seat hanging down underneath or sagging over time.
So, I changed out the top thread of my machine and stitched around the D to form what from the underside looks like a quilted D.
I did a pretty decent job sewing the top. You have to look closely to even see the thread from my stitching!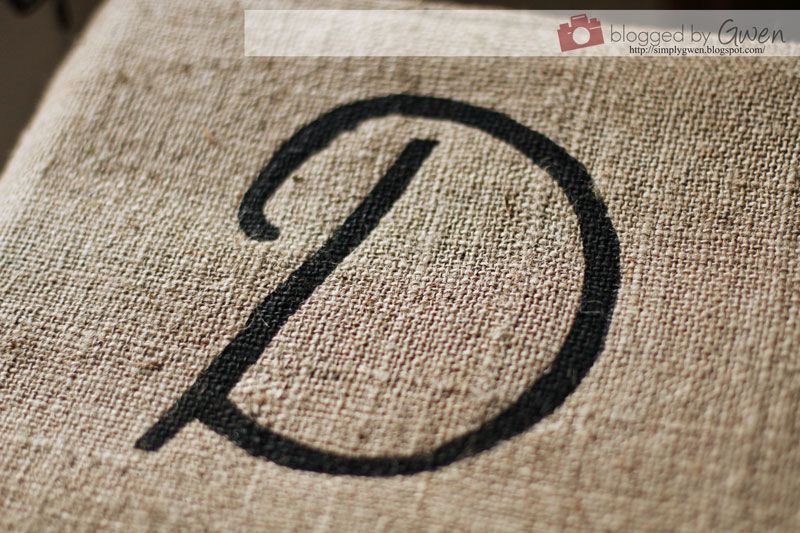 I love how it turned out with a little redux love.

Total cost of the project was only the money spent at Goodwill that day for the stool - $3. Everything else, I already had in my stash.

Here's one last look at the Before and After side by side for comparision: