Son2 shares my sweet tooth. I could live without cakes and pastries, just going for candy and chocolate. He loves it all!
So, when we noticed that Cake Boss Cafe was open at PABT where we always exit the bus and hit the streets, we decided to stop in for a treat.



Though Buddy wasn't there in person, the boys were still able to get a photo with him.
"My Buddy", the song from that old commercial was stuck in my head after this. lol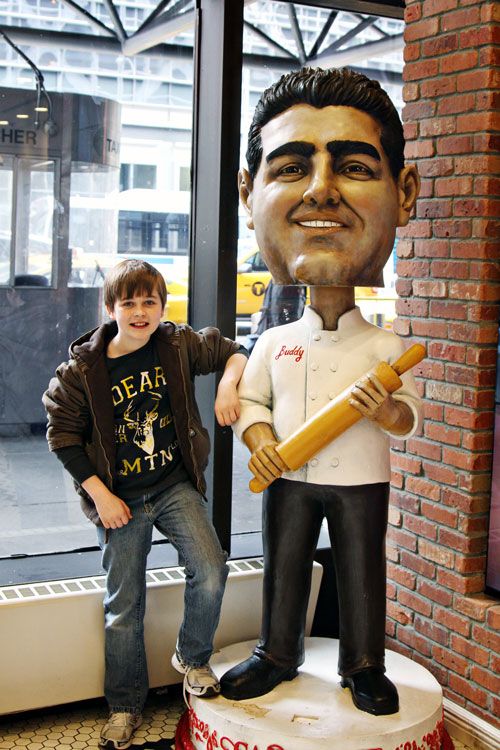 There were plenty of things to choose from in the taste-bud-tempting display cases. The boys opted for a chocolate cannoli because cannolis are a thing around the Italian folks in this area. We've never had one, so they decided this was the perfect time to try one. And while trying a cannoli, why not choose a chocolate?


They were delicious, eye crossing goodness!