Or is anyone around?
The month of March hasn't been anything out of the ordinary, I just haven't been blogging much. I will blame it on spending too much time on my iPad and not actually sitting in front of the computer. Yes, I know there are Blogger apps and other things, but I haven't taken the time to figure those out exactly.
To catch you up a bit, I'll share a couple of happenings throughout the month of March since it's almost over!
We are moving (again!) this summer. Such is the life of a military family. Hopefully, this next move will be it for a while! We'll see how that holds true. G-Dub found a house on a recent trip and we are set to close on it next month. I'll be co-owner of a house I've never seen, and will move into it in June! Yikes!
It sits on four acres and has a grove of pecan trees. It all seems very southern, doesn't it? I believe so. I told G-Dub and some friends recently that we'll have to nickname it 'The Grove'. A friend piped up that The Nut House might be just as appropriate. LOL We'll see. Maybe we'll be The Nut House in The Grove. :)
I've been perusing Pinterest and adding to all of my boards with home ideas, storing away thoughts and visions for what we might can do in our new home. One day recently, I saw a pin on Pinterest that spoke to me.
That reminded me of all the things I've collected in various places we've lived and how while they work for the homes we've resided in, they may not always work in each one. It'll be interesting to decorate with our collections in this new home!
Speaking of collections, I collected something else last week with visions of it sitting in the "formal" dining room of the new house. Nothing I do is formal, so the dining room won't be. I am already planning to put my
farm table
in there as it's the eat in space that will fit the table. That alone disqualifies the room for formality in my point of view.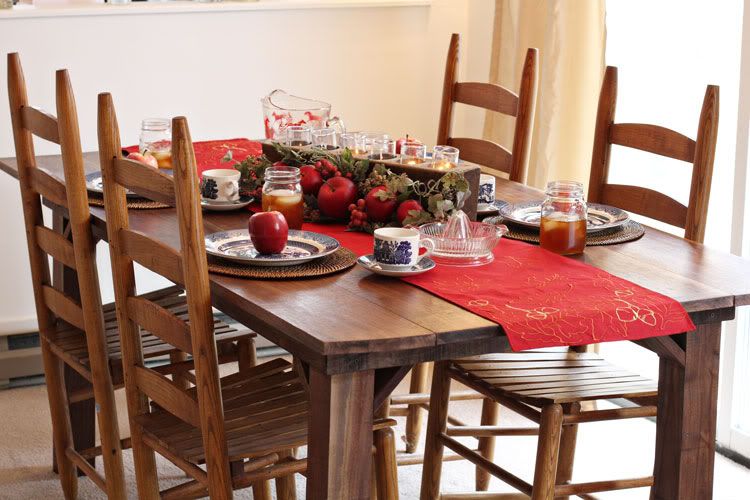 I've been wanting a larger china cabinet/hutch to store my china and just to have. I wasn't sure exactly which style I wanted, but I knew I wanted to buy second hand and
cheap
inexpensive in case I change my mind next year! I found one on Craigslist and we went to pick it up last Thursday. It was straight out of the 60's with the gold etching on the glass and the golden brown color.

I got busy fixing correcting part of that with a little steel wool and girl power.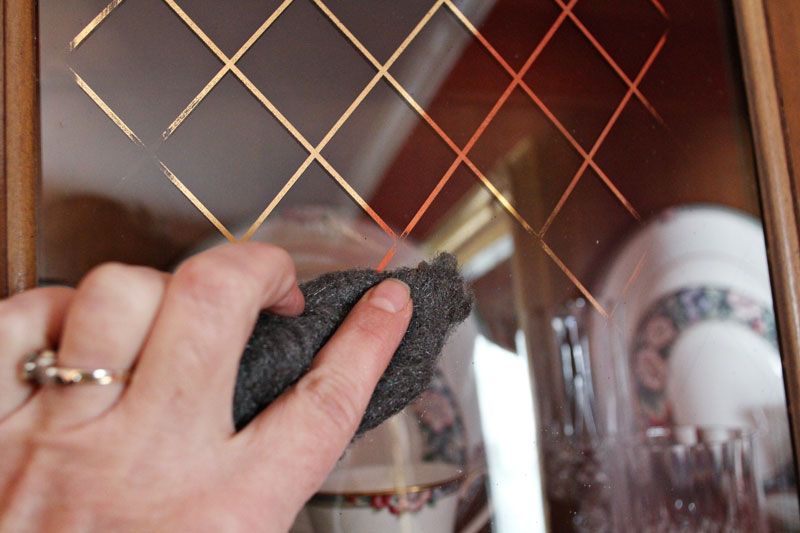 Here's a snapshot with three out of the four doors and their naked glass. Looks ten times better just like that!


Now I just have to decide if I truly want to paint it.
I have all these hutches pinned to my Furniture Fun Pinterest Board.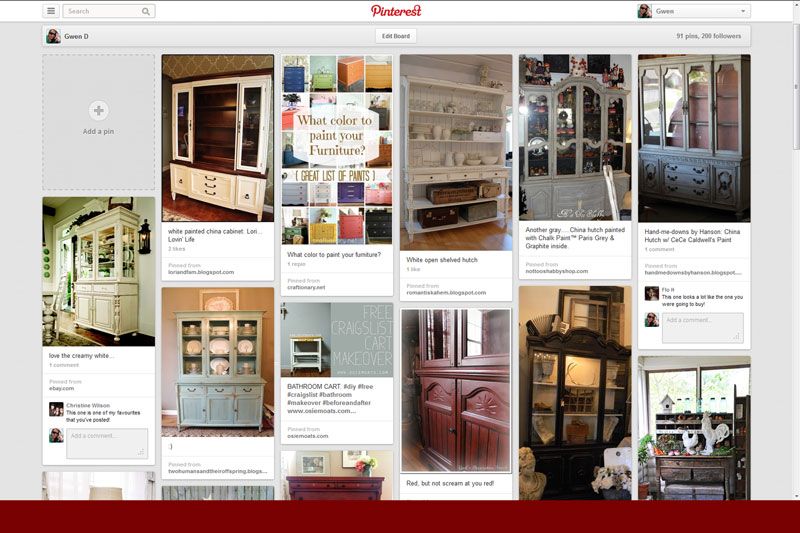 I really WANT to paint it!!


G-Dub isn't convinced it needs painting though, but said I could do whatever I wanted to. My parents have already said, "I wouldn't paint it!" "You'll take away from its value." MIL said the same things. Um, who's it valuable to? It's owner? Well, did I mention how much I paid for it? Forty five dollars. Yep, you read that right, $45. How would I devalue that? I'm still debating as it sits in this current dining room with my dishes already loaded into it. My old self would say "You're parents are right, you shouldn't paid perfectly good wood." My new self says, "You know that's not antique wood, it's perfectly ok to paint it and give it your custom look!" I just can't convince myself to do it now before the move especially since it's already loaded and the movers may scratch my paint job! But, making it my spring project before the move sounds like a perfectly good thing for the Head Nut of the Nut House in the Grove to do, right? ;)
What would you do?