Living this close to NYC, we really should go more often. It had been a while since we went into the city, but we decided to take another day trip this weekend. We hadn't been to Central Park yet and it was on our bucket-list for New York. It's in so many movies, we wanted to say "We've been there!" the next time we caught glimpses of Central Park in a movie.
We had originally thought we'd be able to take in Chinatown and Central Park but we got a later start to our day and just decided to do Central Park and another stop then call it a day.
We took our usual way into the city and began at Port Authority Bus Terminal. From there, we took our first trip on a NYC subway. Though we'd traveled all over Seoul via subway, something about all the English signs and stops we could pronounce was intimidating with the NYC subway. But, we conquered it like pros!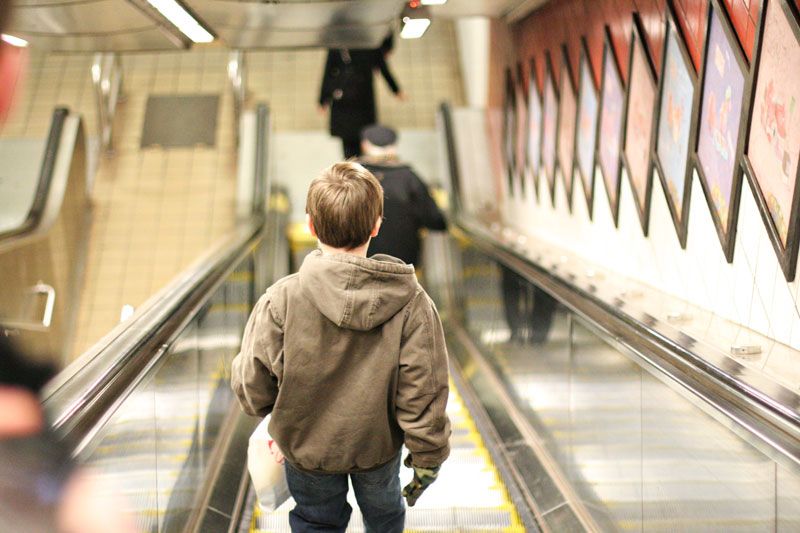 You just have to know where you're going and not lose your sense of direction when you get below street level. That isn't always easy, especially for my pilot/technical plan it all out husband who goes by what he knows and sees on a map or gps. I go by what I feel. I felt we needed to go "this" way and then crossed my fingers and hoped for the best once we scanned our single pass tickets going to board the rail train. Whew! I was right both trips! Thankfully, or I'd never heard the end of it! :D
We took the rail to the American Museum of Natural History where we crossed the street and entered the park at 79th St which was Mid Park on the west side.
We decided that the museum might be one of our next visits. We, being the boys, because I had mentioned that we needed to see an art museum sometime!
Culture ok? Culture, not just history. We saw history last summer in DC!
My youngest and I had looked at sights in the park the night before and had a little list of things we wanted to check off from Mid Park to the south. There were a lot of bridges and archways to see. And ponds, lakes, forest paths, and rock formations that put you in mind of the Adirondack mountains of New York. They were so beautiful and peaceful at times you forgot that you were in the middle of the largest metropolitan area of the United States.
Belvedere Castle was one of the stops on our list.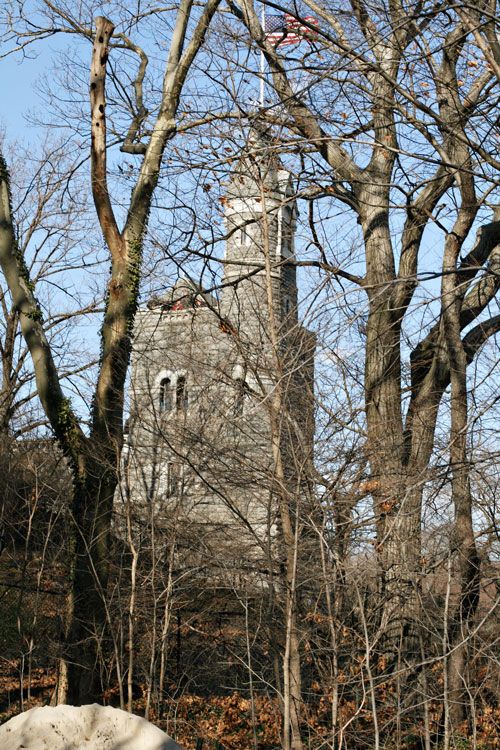 Its turret is the highest point in the park with spectacular views!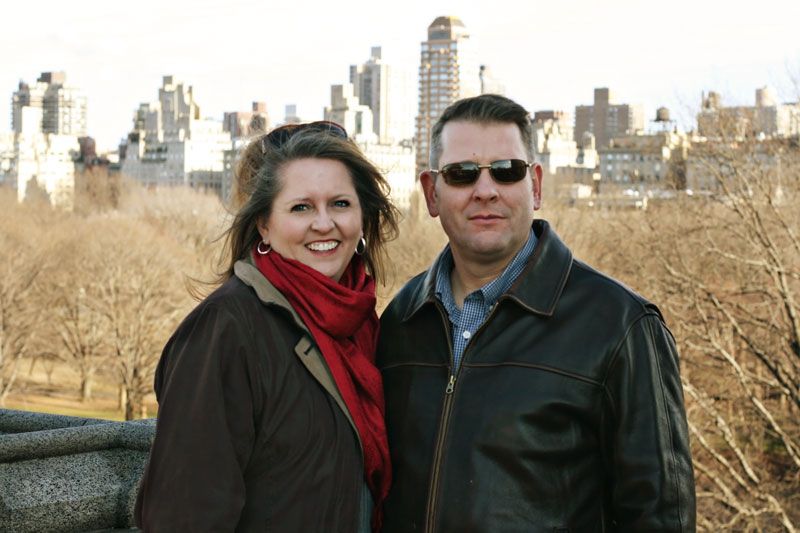 Another spot in the park that we had on our list was the Alice in Wonderland statue.


We watch American Pickers. Frank and Mike picked the paper mache prototype to the cat in this statue once.
We thought hey, let's see the statue and check out the cat in the park!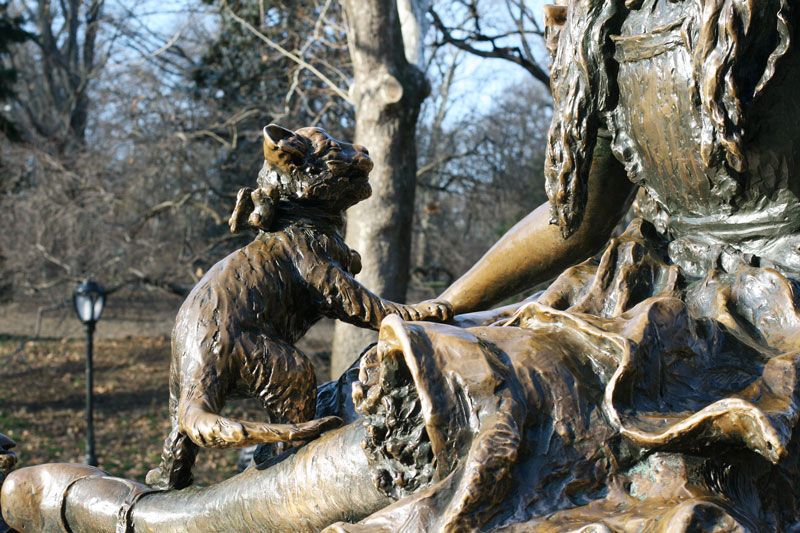 We saw the Boathouse which reminded me of more than a few movies. 27 Dresses came to mind along with Stuart Little.


Under the arches of the above photo, we found these two guys playing classical music. It was mesmerizing to stand there and listen to them play.


Passing through we discovered a bride and groom in the midst of a photoshoot. What a lovely setting for portraits!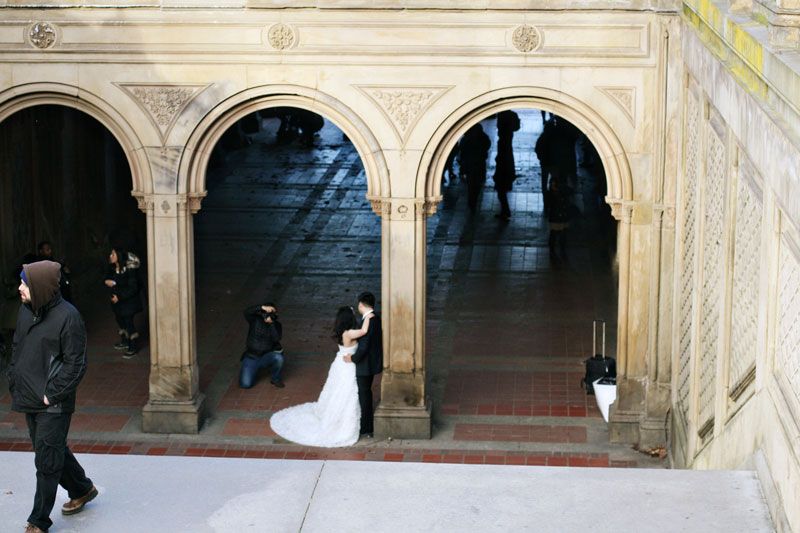 We found more street performers on the other side. These guys had quite a crowd gathered for the stunt of jumping over a group of people! They were so funny and had their act together!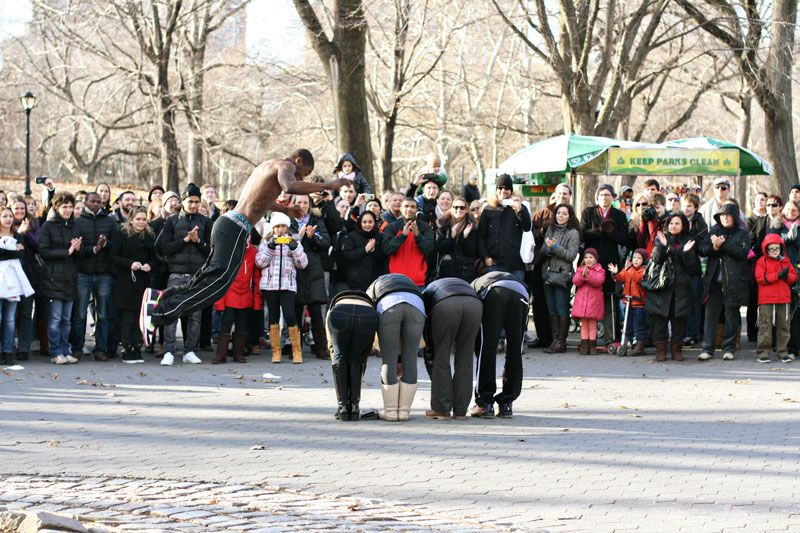 The park was beautiful, we strolled through for several hours and really enjoyed ourselves.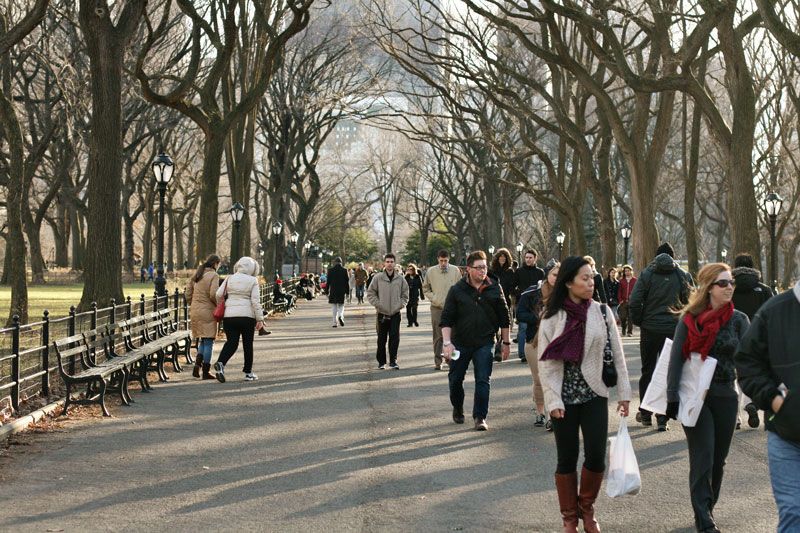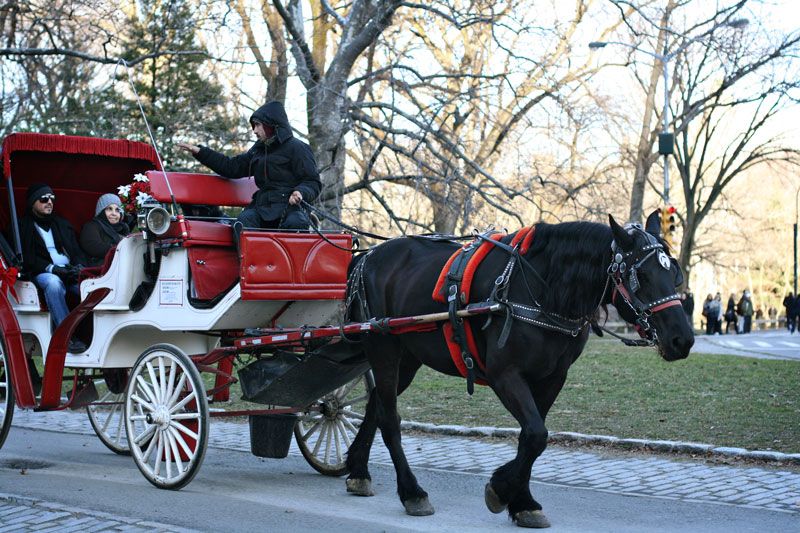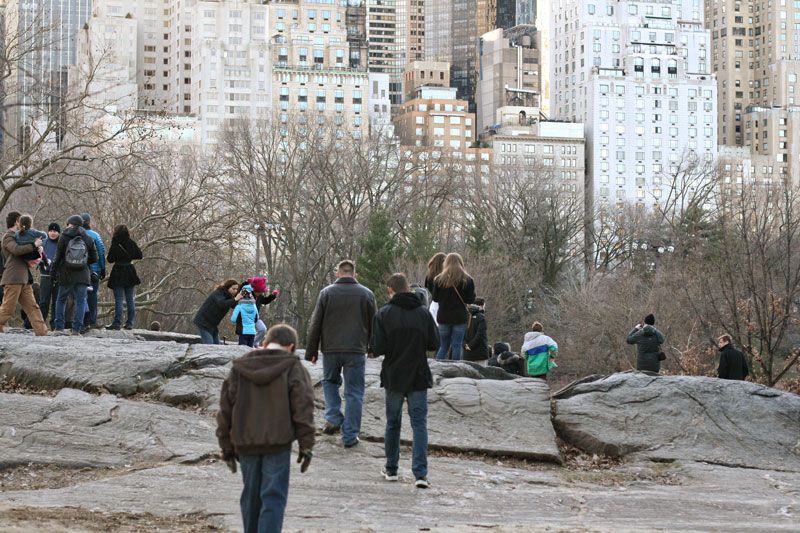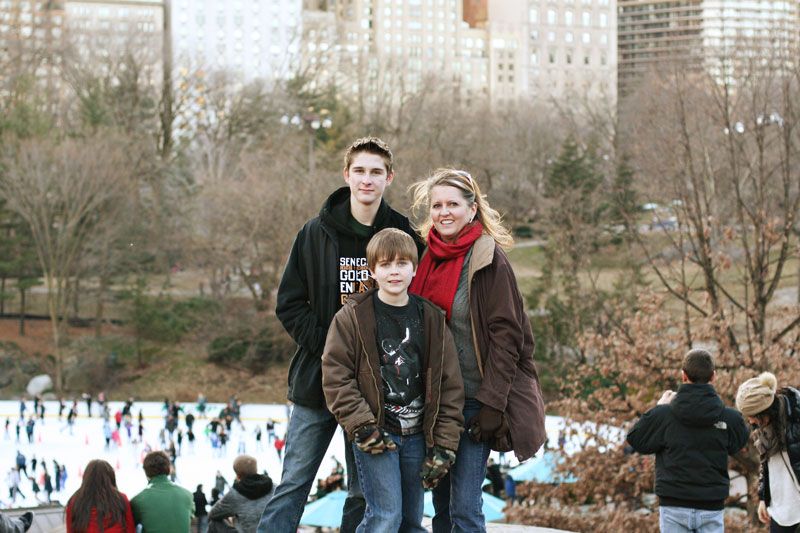 We finally reached "the city" and were amazed all over again at the differences in landscape from one side of the street to the next.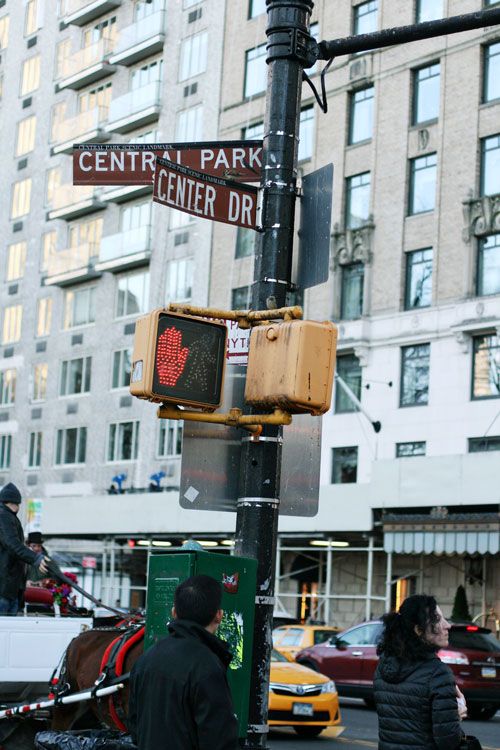 Though this is the middle of winter, the park was still beautiful. I can only imagine the wonder of it during the spring, summer and fall!