I thought I'd take today to show you some photos of Christmas decor around the house.
I have kept our decorations rather simple and love the special touches they have added to our home.

If you walk in through the front door, you'll immediately see one of my hearth trees from years past.
I separated them this year and decorated them differently. I pulled my silver reindeer ornaments from the big tree for this one.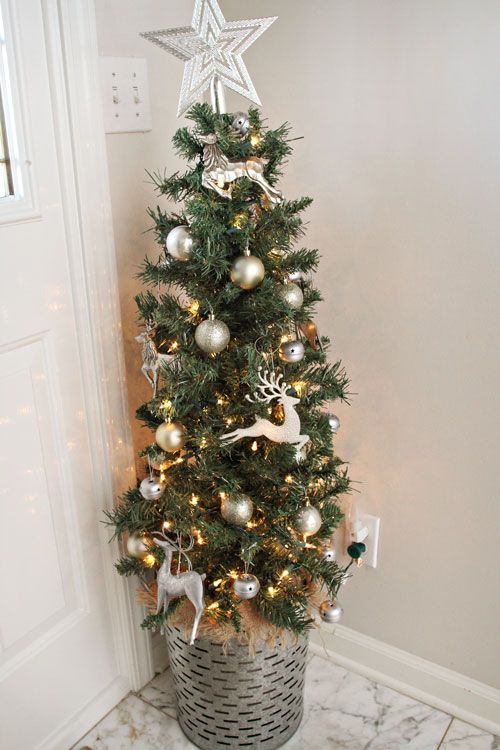 Just before you reach the hutch, you'll find my vintage train case adorned for the season.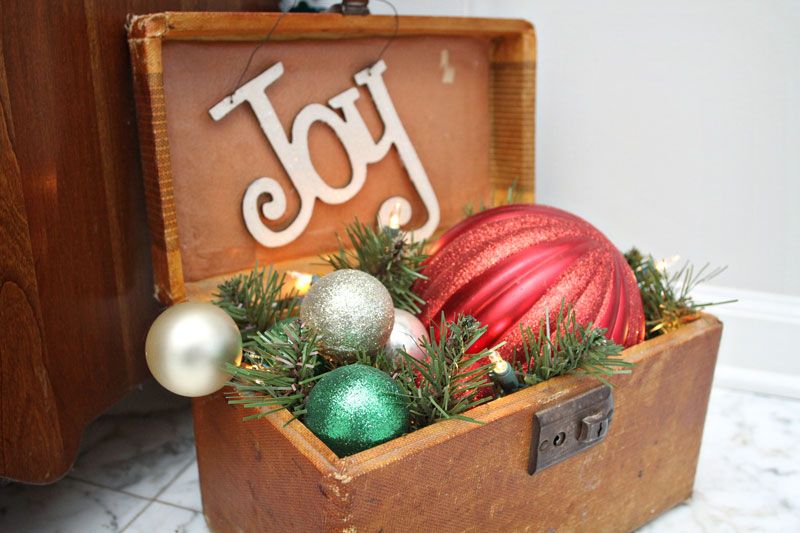 On top of the hutch is just a simple display. The only thing I added that was Christmas-y was to the inside of my lantern and a Santa.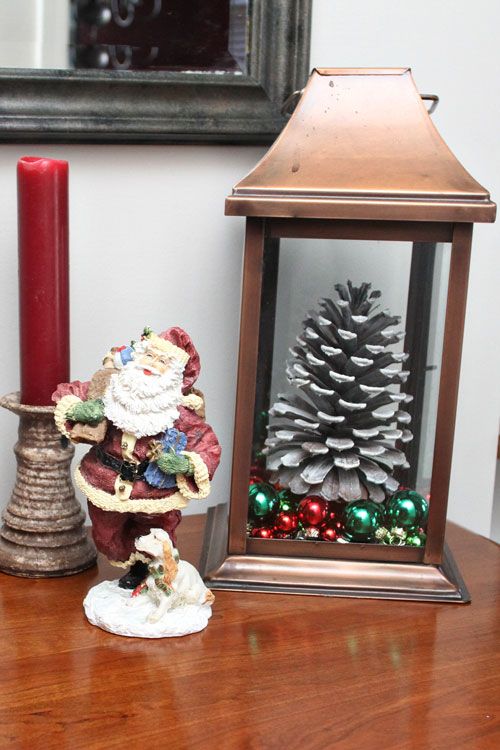 Walking on into the office area which is really the formal living room, you'll find the other hearth tree which is actually on the hearth. Since G-Dub claimed this room as the office and his for hanging his military paraphernalia (and some VW stuff) I added a tree here for him representing some of his interests. Since this was this year's decision, I didn't have a lot of ornaments to fit the tree. The chinook ornament is at the top of the other tree, so I improvised with other stuff including toy items.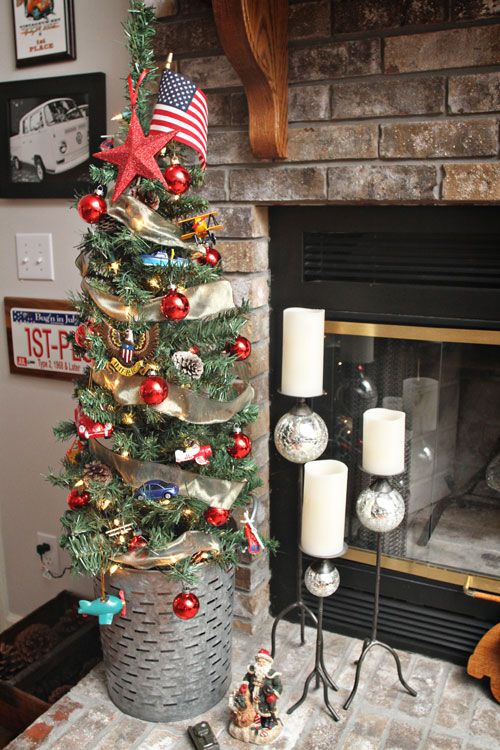 Had you come in through the back door, you would have been greeted by a few of my Christmas cards.


And my Christmas chalkboard message.


Another small tree (my $2 Goodwill find) sits on the kitchen counter.


The top of my possum belly holds my little metal tree and the boys' Santa signs.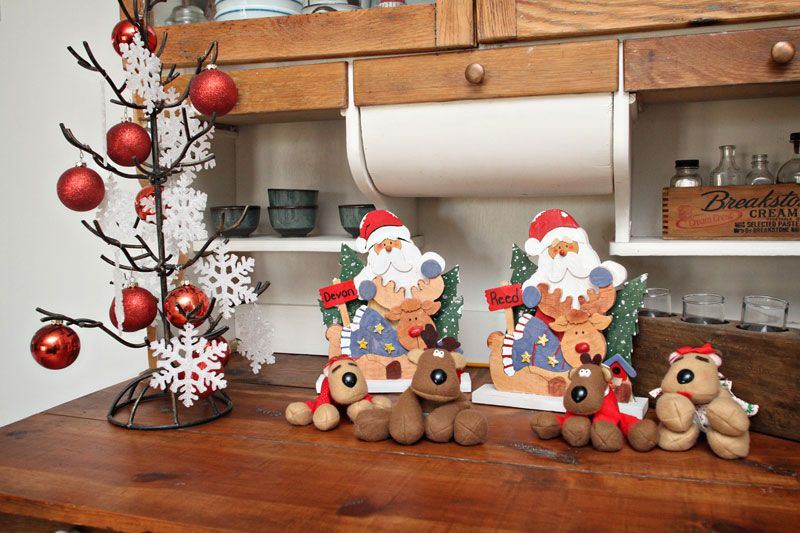 The grand finale is the main tree.


It's new to me this year.
When Mom was here for Thanksgiving, she helped set up my old tree in front of the large living room window.
We decided immediately that would not do. It looked miniature sitting there. :( So, the hunt began for a larger tree.
I ended up buying a used tree on Craigslist for $50, then replacing every single light on it. That took a couple of days.
The end result is so worth it though. We love our tree with all the heirloom ornaments.
I decided this year to call them heirloom ornaments instead of hodge podge ornaments.

I love my Santa ornaments and like to add a few new ones to my collection every year.
I've started doing the same in the reindeer department too. Maybe someday I'll have a full Santa tree. That may be several years down the road. ;)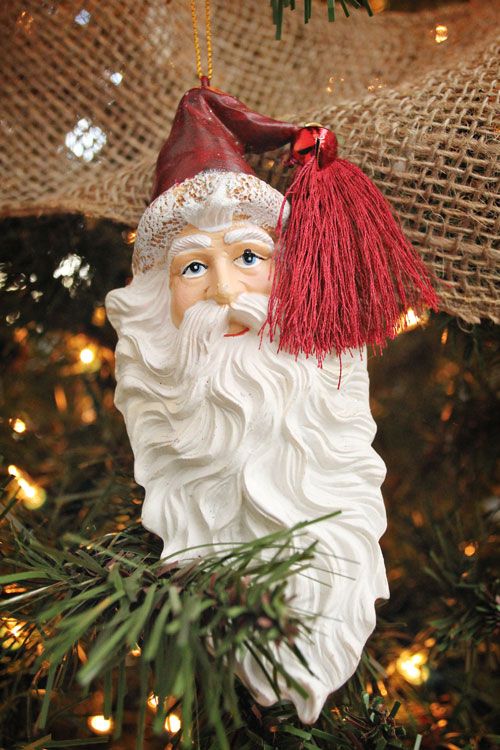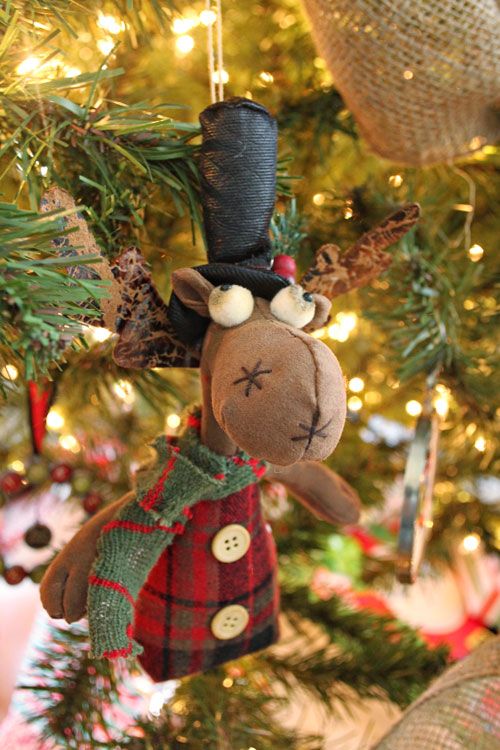 I love how this tree makes a statement!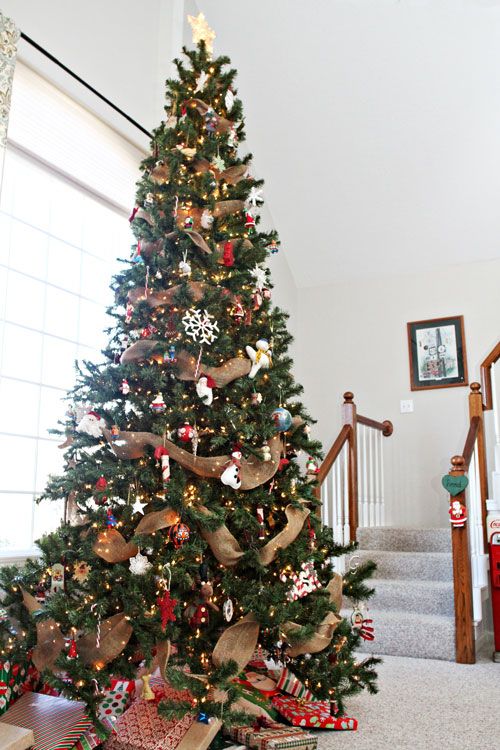 It definitely fills the space in front of this large window.