I laugh at myself because I have always been one to say that I don't need a lot of kitchen gadgets. Why do I need a garlic peeler when I have two hands? Why do I need a fancy press when I have a rolling pin and pastry mat? I have given in to some things, but still do others the hard way.
That fascination with doing things the hard, old fashioned, by hand way doesn't stop me from drooling over the
Sur la table
catalog when it appears mistakenly in my mailbox. By mistakenly, I mean our street is #_______Run, My Township we get mail for #_______Lane, Their Township. Most of the time I put it back in the mailbox to be delivered to them. I even called them once to come pick up a rather large box the FedEx guy delivered here instead. The fact that our townships share the same zip code does nothing for the confusion of mail. The Sur la table catalogs say "Or Current Resident" so I've decided it's not a Federal Crime to keep those for myself. I am the current resident at MY address, street and township, the catalog could be mine.
I decided this week when I was out and about that I wanted to actually go in the store and see what they had to offer. I spent a great deal of time in there and walked out thinking I missed seeing something. I'll have to go back! I snapped some photos with my phone (explains their quality) during my visit to share with you.

I have always wanted a flat whisk! In all those whisks, I only found one flat one and I didn't like it! LOL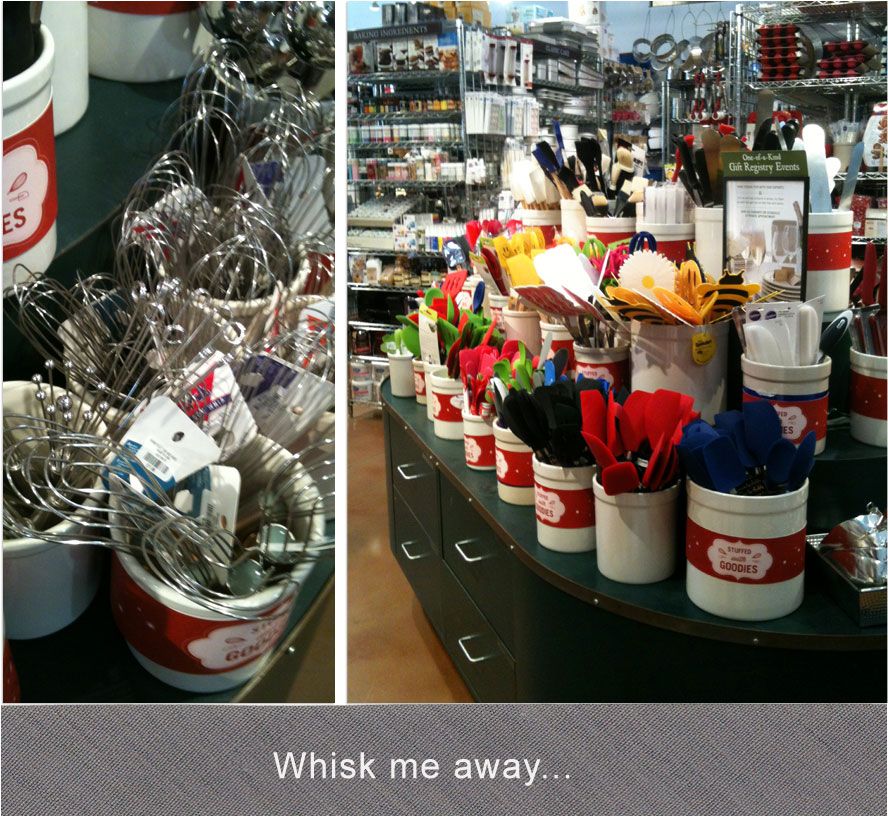 I was surprised to find these canning jar gaskets. They would be perfect for some vintage jars I bought recently if I ever decide to use those for anything other than decoration. Look at those beautiful jars though. Sigh... I had to walk away.


I picked out a Christmas Wish List item in case you get the notion to buy me something for Christmas. ;)


I did buy something, just not a kitchen gadget! I picked up a beautiful RED kitchen towel and a jug of Wild Maine Blueberry Syrup.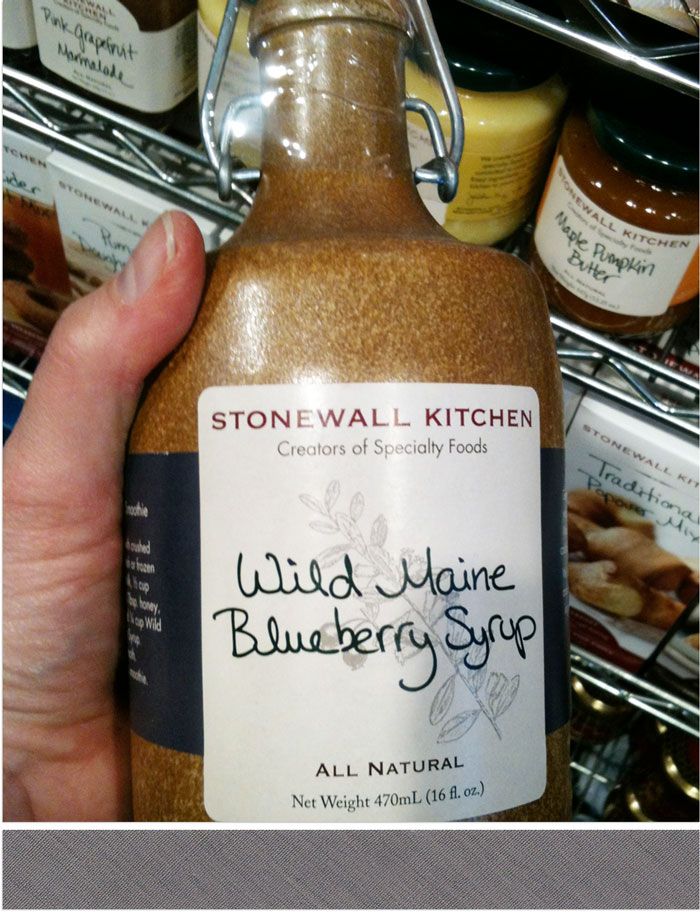 Normally, I would baulk at the idea of spending more than $15 on syrup, but I really wanted this cool jug to re-purpose later, so I bit the bullet! If I bought a cool stoneware jug like that AND a bottle of syrup, I'd have spent the same. This was two for one! ;)
I made my own chocolate syrup recently and think that once the blueberry syrup is gone, the jug will hold chocolate syrup. ;)