As I mentioned a few days ago in Someone is Getting a Room Makeover, we didn't spend a lot of time on Teen's room when we moved in last year (or since).
This summer, we decided to revamp it. We added some more personal touches that really brought the space to life. It looks like someone actually cares what is in there
now! I have found that even just the slightest changes and tweaks can really have a drastic impact. We all love the room now!

The Before photos are a little embarrassing. I may not show you all of them! On the bed was a "mink" blanket we'd picked up on one of our tours in Korea.
It used to fit his twin bed. Not so much on the queen bed.

The baseball photo turned artwork became the center piece of the wall above the bed. Around that, I hung four of his sports jerseys using wooden clothes hangers. I showed you these in a sneak peak a few days ago.

Several online searches finally led us to bedding that we agreed on. Canvas drop cloths from Lowe's became easy curtains. All I did was iron them, split them, hem them, and hang them.


The cheapie white fan with the moving company sticker still attached to it was transformed by a can of Rubbed Bronze spray paint.


The bookcase built by my dad and placed in Teen's room when he was a toddler was re-situated on another wall. I shopped the house (and his room) and found the Jeep speed odometer, lantern and old cameras. Ace, the only remaining Webkinz, got to stay because he's just cool.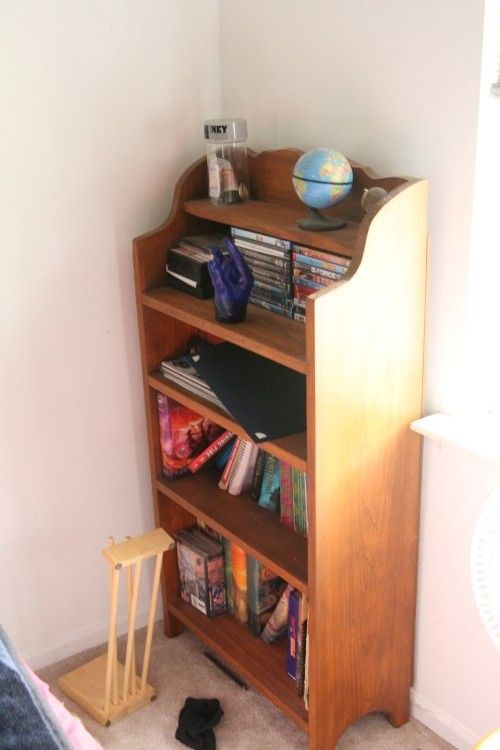 Above the chest of drawers, the neon guitar clock was a little lonely. Here's another Before photo:


I used some photos, frames and favorite quotes to put together a gallery wall to go alongside the guitar.


The alcove above the stairway was a perfect place for a desk and docking station for the laptop. I bought this child's desk at an antique store in Kansas.


I showed you a sneak peek of it's makeover.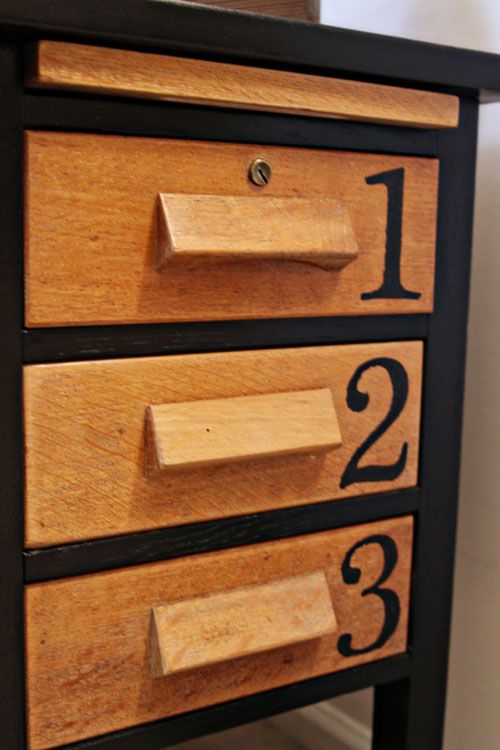 I painted it black, but left the drawers natural. I added the numbers for interest.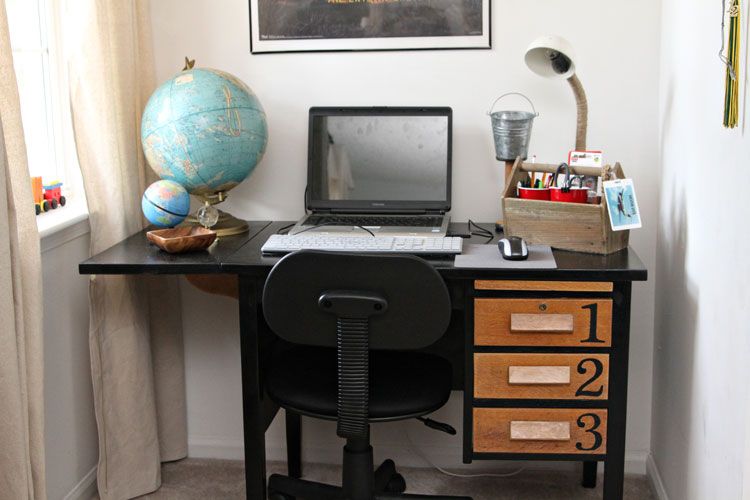 The globes from around the house came together to remind him of where he's been and can go.


As I said, we love the room transformation. There are still a few things left to do, but I couldn't resist showing what we've done so far!