On our final night in Maine, we finally made it down to the downtown Bar Harbor area.
We'd driven through a few nights before, but had decided to wait before touring around among the crowds.

There were all sorts of shops. Some were just touristy shops where you could buy souvenirs.
Many were local artist shops and galleries. Of course, there were eateries and specialty stores.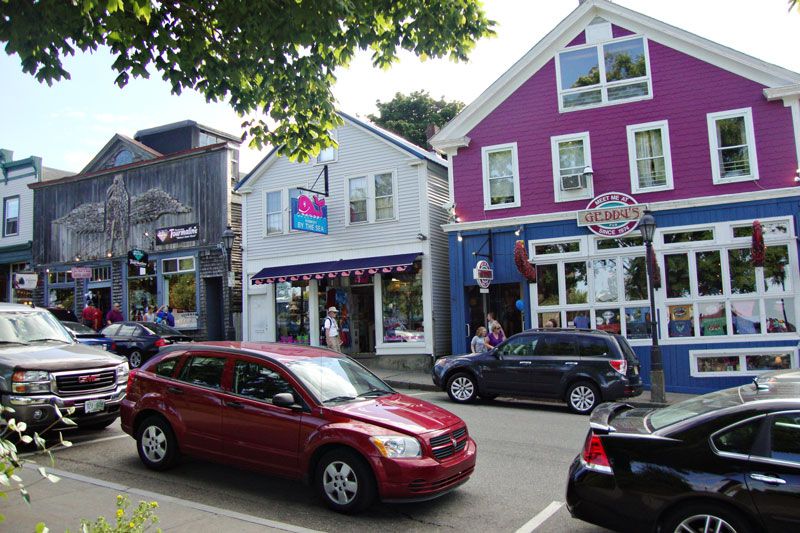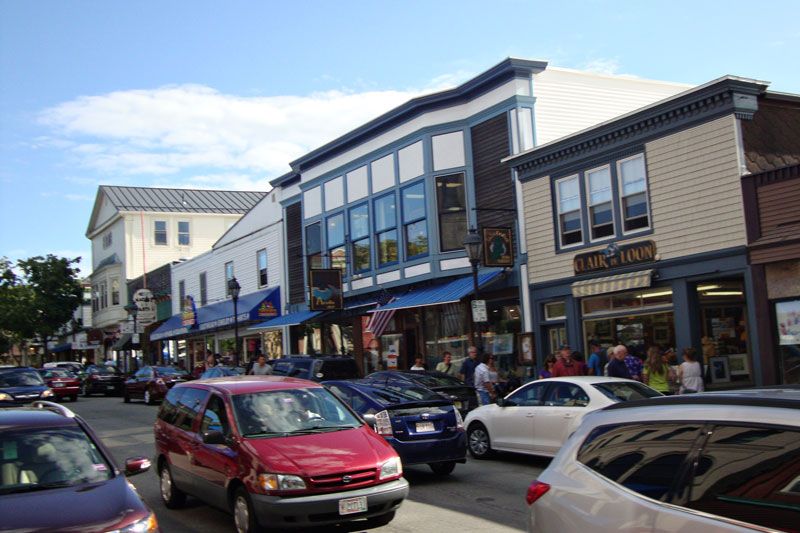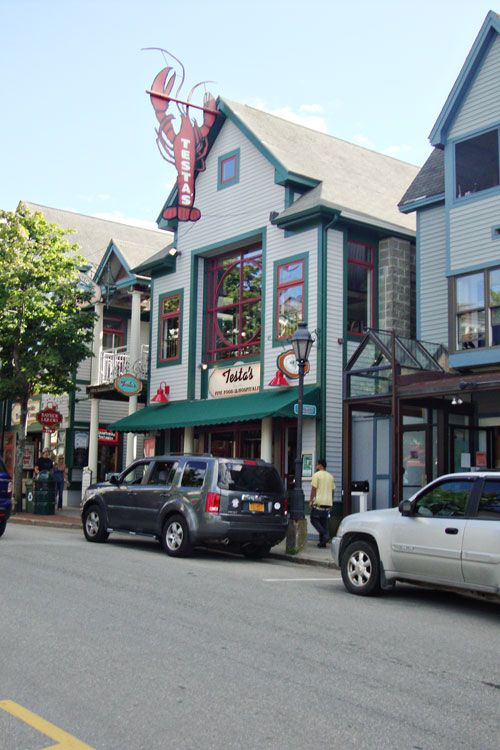 Son2 was disappointed that we never saw a real moose in Maine.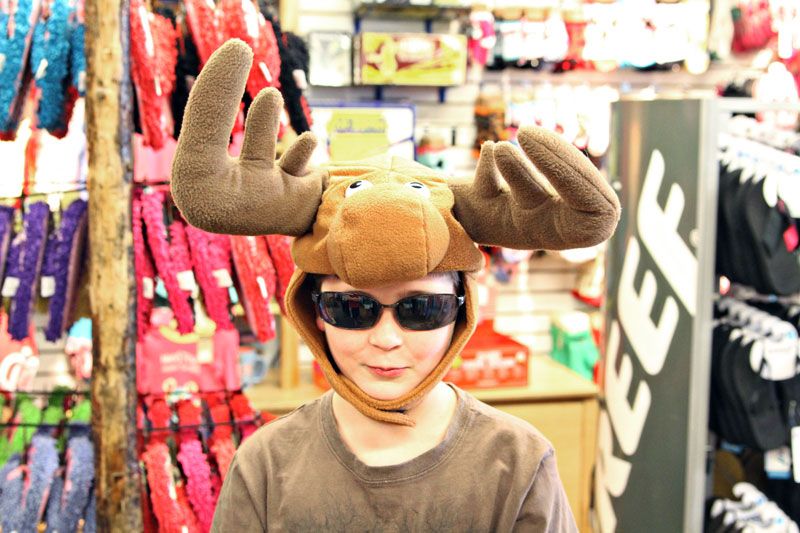 Near the water, there were many more restaurants with views overlooking the harbor.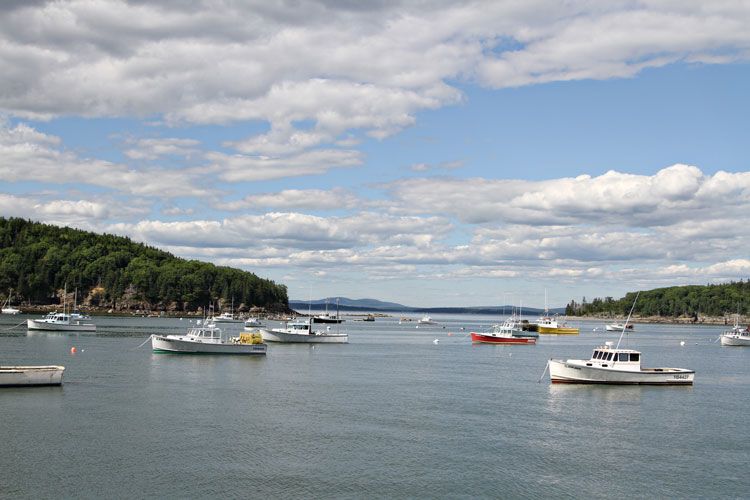 I wanted a lobster pot buoy as my souvenir but I never got one. Photos will have to do.