I am sharing some Maine photos again today. I will get to the end of them someday, I promise. These are still just highlights of our trip. My favorite of the hundreds of photos that were taken during our time in Maine.
I mentioned a few posts ago the Sand Beach along the Park Loop Road of Acadia National Park. (
this post
) They had made a big deal in the video and the signage about the sand beach. I understood why, but it was still amusing to me.
Continuing along Park Loop Road, we made several stops to get out and explore a little more. See Sand Beach off in the distance from this rocky cliff?
It's the ONLY bit of sand you can see amidst all the rocks and drops.
We drove on and came to an area where the water had formed a bay/cove area with a lake on the opposite side of the road. Again, we got out of the car to stretch our legs and enjoy the scenery.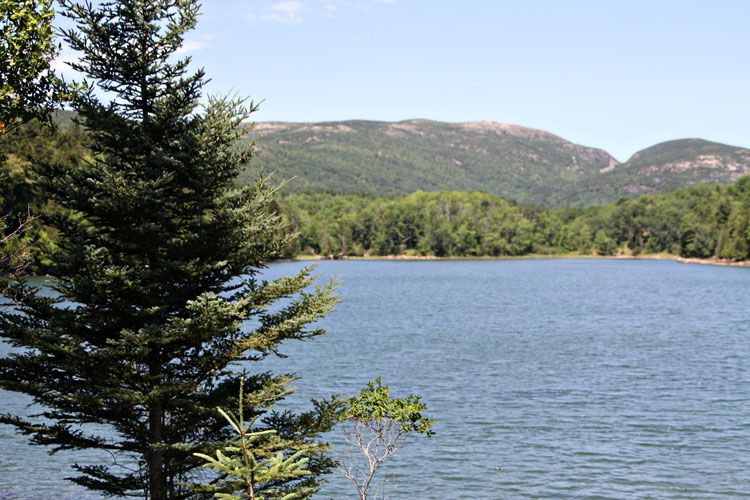 And practice our rock skipping skills.