Something told me not to paint the drawers and the tray of the desk. I'm so glad I listened! Love how they look left wooden with the painted numbers on there!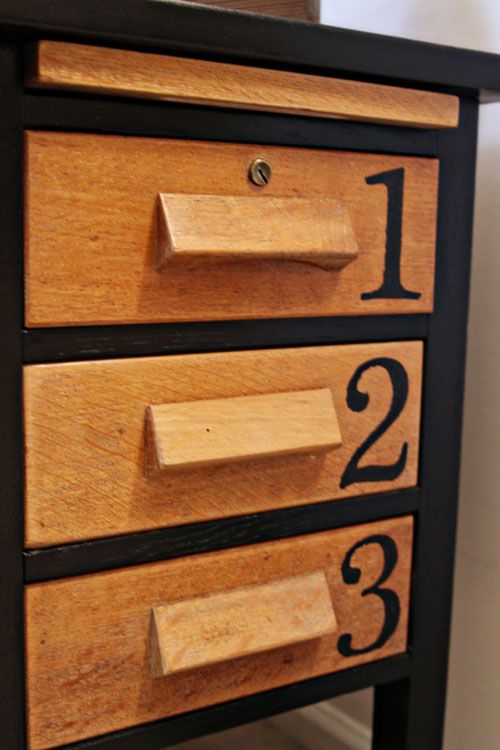 He still wanted his jerseys on the wall, but I didn't like them hanging full fledged up there. I thought of shadow boxes, but as I was walking through Walmart Sunday morning, these wooden hangers caught my eye. I remembered seeing art work hung on these on some Pinterest pin. I decided we'd try the jerseys on the wooden hangers. So, I folded and pinned and attached, then tacked. It works. I felt somewhat guilty screwing those screws into those walls, but well, I'll fix those holes before we leave.


Things to still do:
- We are waiting on the bedding to arrive.
- I need to make another trip to Lowe's for drawer hardware for the new to us chest/bedside table.
-I need to buy something for curtains.
-I need to print and frame photos for a gallery wall.