I haven't forgotten that I was in the middle of sharing photos from our vacation trip to Maine. A visit from the inlaws and then course work got in my way.
Let's resume. On Wednesday, we set out to explore Acadia National Park, the only National Park on the east coast. I'd heard of it before in a book I'd picked up a while back - 100 Places to Take Your Kids Before They Grow Up (Available on Amazon)

We started at the Visitor's Center watching a short film about Acadia and its history. Darn the narrator because he made a joke about it being "Acadia, not Arcadia."
You know me and my smart mouth, I called it Arcadia for the rest of the day. *rolleyes*

Our plan was the suggested one on the website:

Drive the 20-mile Park Loop Road for breathtaking views of ocean, mountains, and forests. Don't forget the 3.5-mile road up Cadillac Mountain.
Driving the entire road, including short stops to read wayside exhibits or enjoy the scenery, takes three to four hours.

First stop along the drive was Sand Beach. Apparently there aren't many sandy beaches in this area.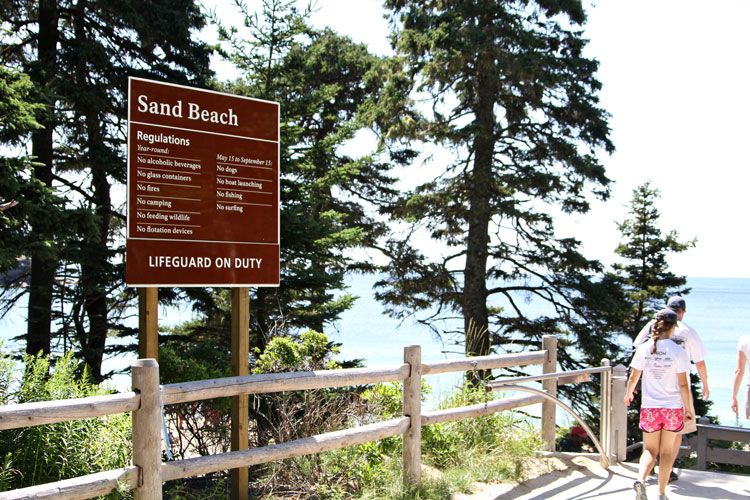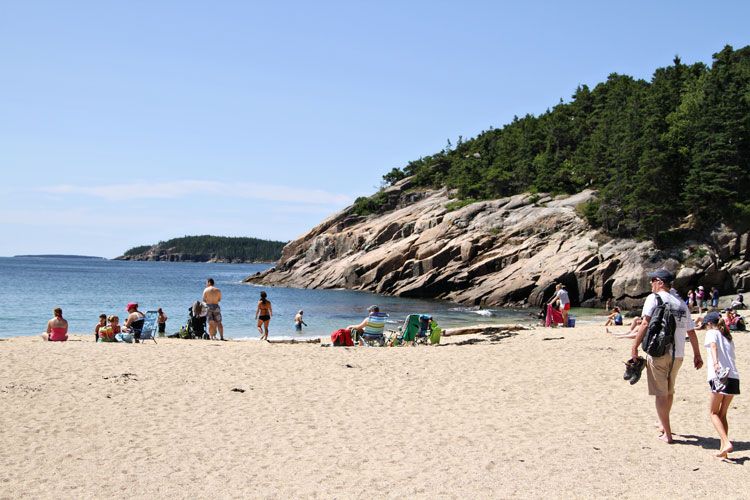 Amazingly, though we'd been told the water was a warm 55 degrees, there were people actually IN the water. Not us.
We just walked around, climbed on some rocks, took in the view and snapped some photos.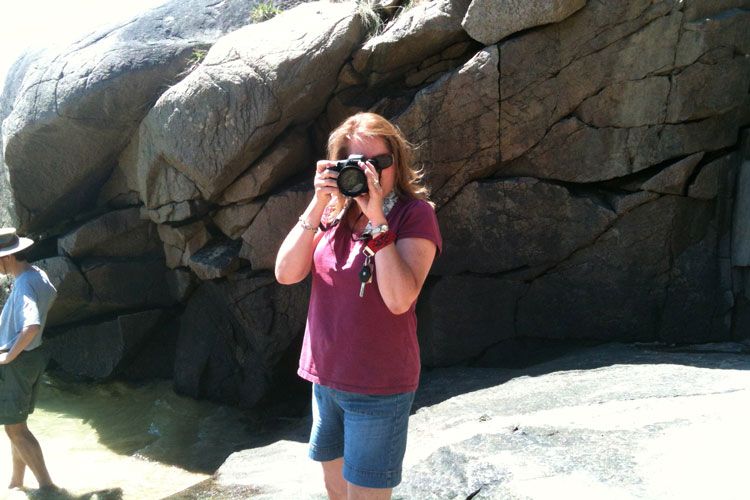 Then we set out again on the drive around the Park Loop Road.
We stopped at several other vantage points along the way to walk around some more, climb more rocks, take in stunning views and snap more photos.


I love this photo. I don't know how many times we told him not to go further or too close to the edge.
We saw his daredevil tendencies peek out a little that day.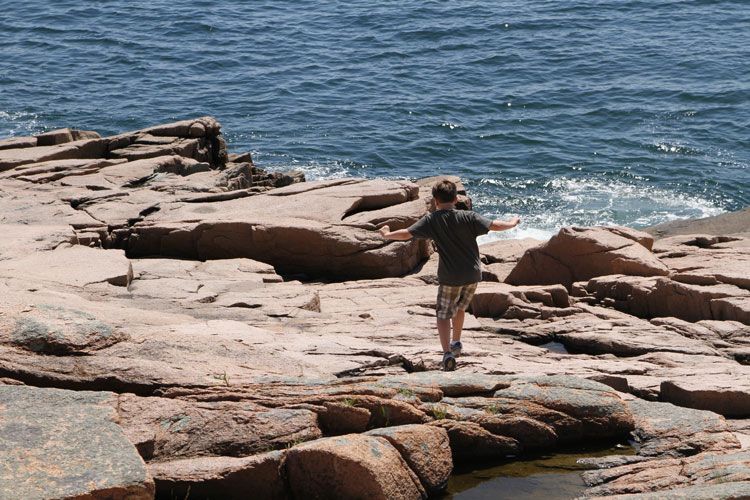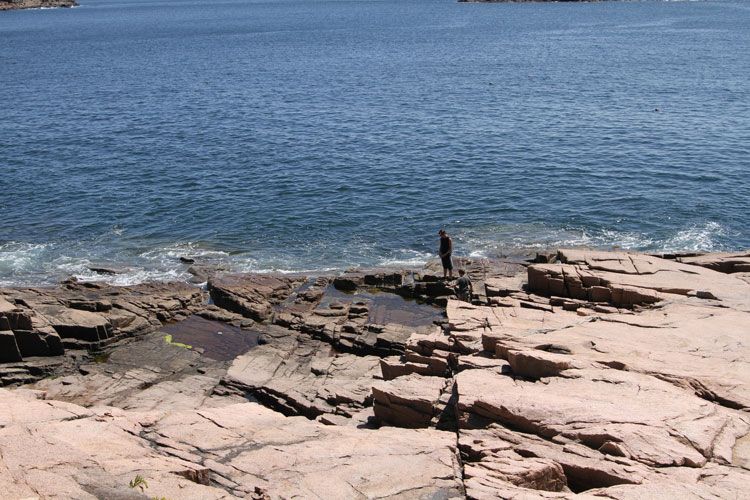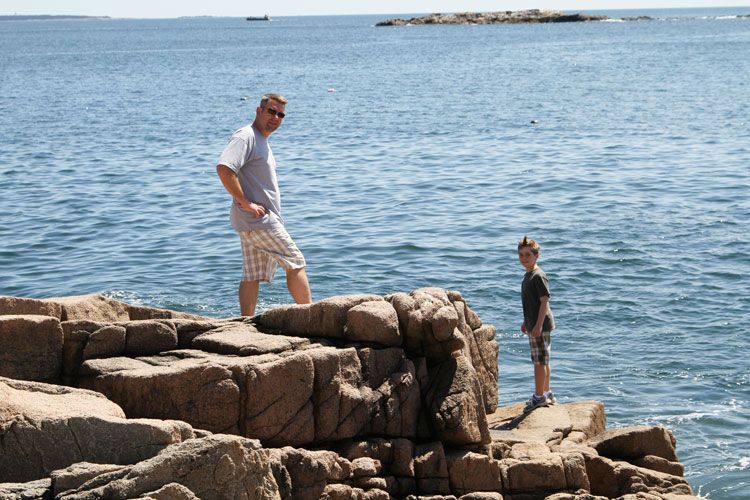 Another stop was Thunder Hole which is apparently a nice show when the tide starts to come in.
The waves crash against the rocks and create a nice thundering rumble. It was very calm when we were there.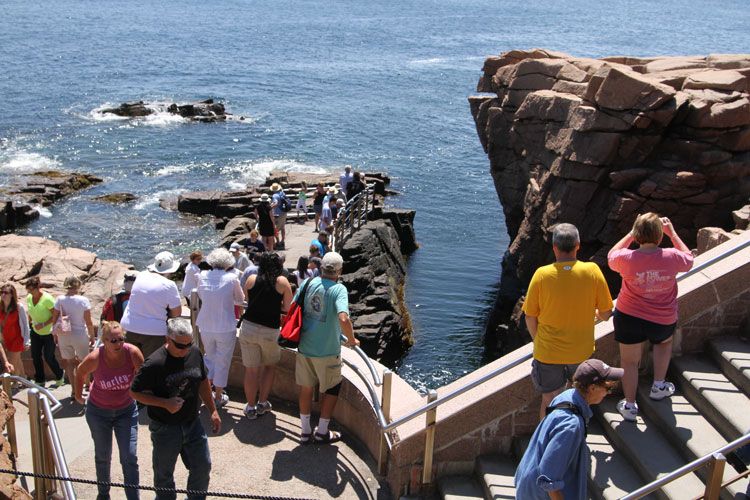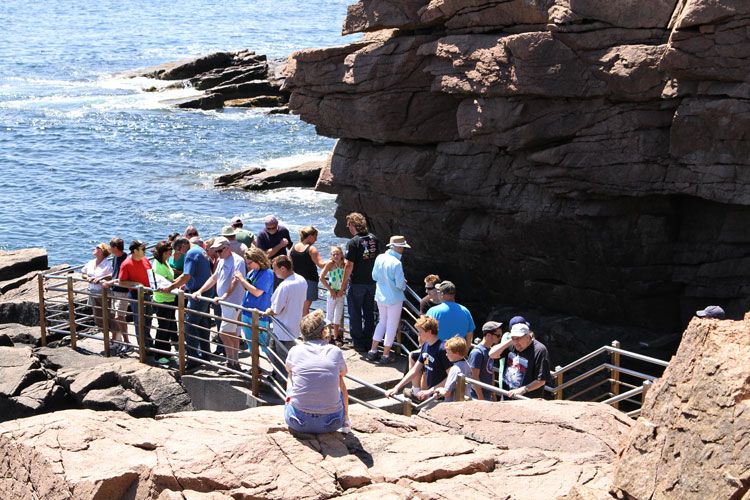 The rocks still afforded a nice place to sit and watch the calm waves wash in to the rocks. (or snap more photos...)