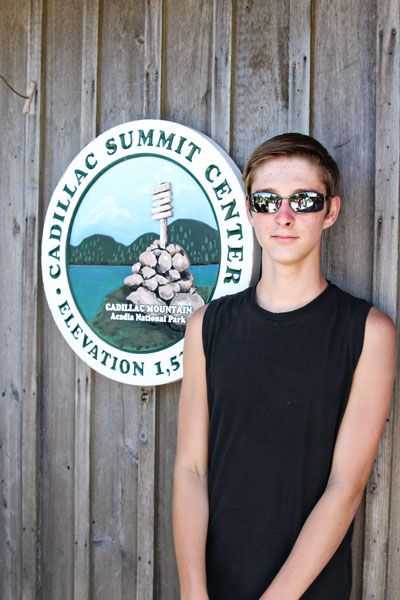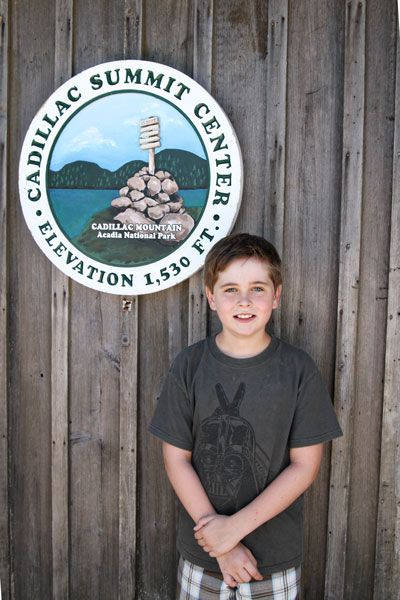 We sort of cheated and drove to the top of Cadillac Mountain, finishing our tour of Park Loop Road and that day's tour of Acadia National Park.

The views from the top were breathtaking to say the least.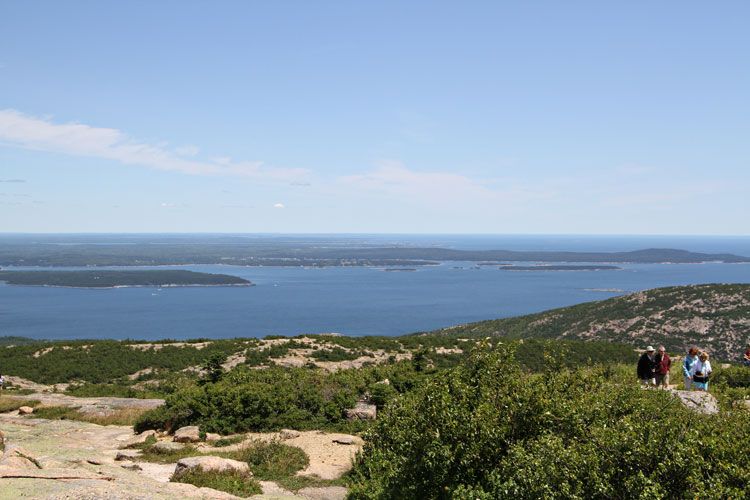 It's no wonder Mr. Rockefeller decided years ago this piece of land was a treasure that needed preserving for many years to come.
(I'm so glad he did and we had the opportunity to visit!)

It was windy up there and much cooler than where we'd began at 90 ft above sea level.


Mr. Teen found a spot behind the rocks where he was blocked from the wind.


He came out for a group photo (and when he heard we were going back to the warmness of the car!)