While in Maine, do as the Maniacs, right? Oh, hmm...
They probably aren't maniacs, but it works, don't you think? :D

After our strenuous hike drive up to the top of Cadillac Mountain (previous post), we had worked up an appetite for lunch. We decided that was the perfect time to check another thing off the "Things to Do in Maine" list. We drove down to the Trenton Bridge which is the bridge that connects Mt. Dessert Island to the mainland and ate at the lobster pound there. I need to Google why it's called a lobster pound. I kept meaning to, but forgot about it.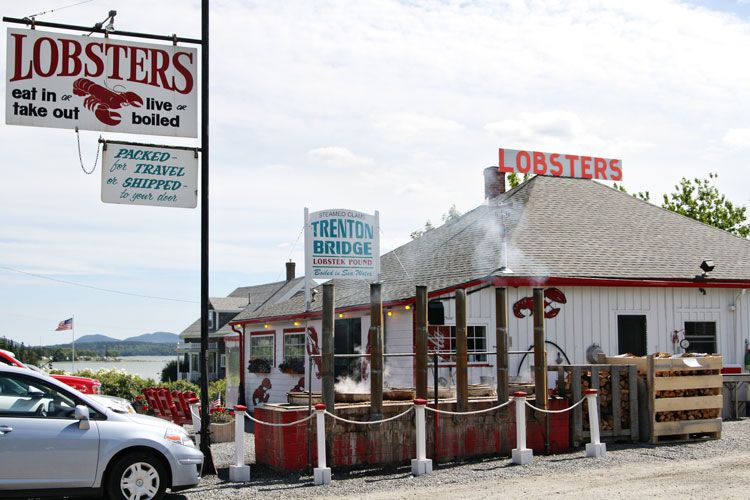 The view looking back across the bridge was so quaint. Have I mentioned lately that I could live in Maine? I could! I loved it there!


They had pots out front where they boiled the lobster in sea water.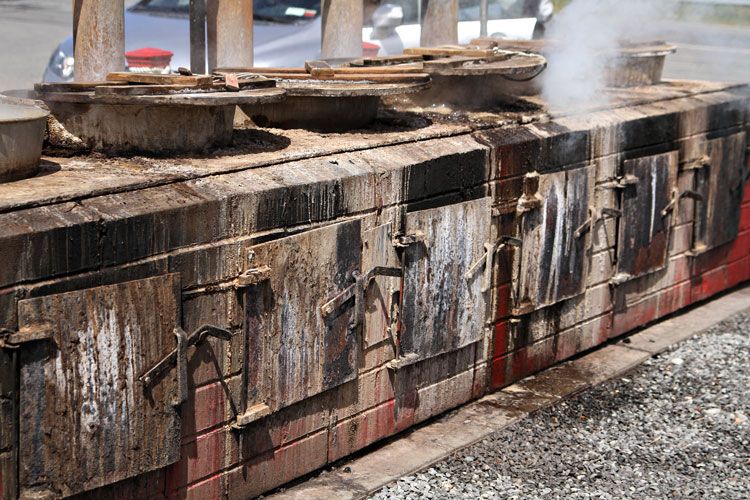 Inside, you placed your order at the counter.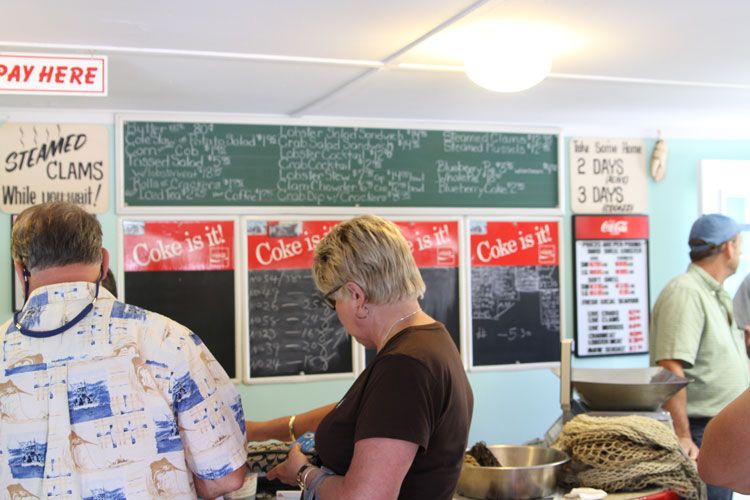 The guys grabbed lobsters from the cooler for your order then took them out to boil in the pots.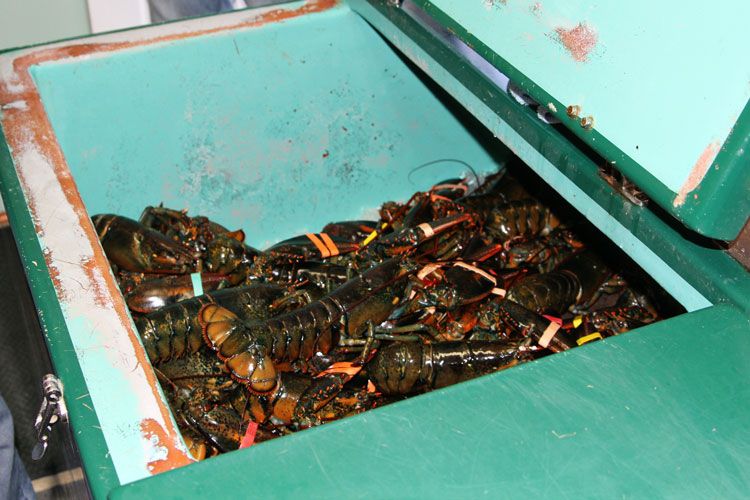 There was a small eating area inside, but more seating outside. Since the weather was so pleasant, we chose outdoors to enjoy our seafood feast.
We started with an order of steamed clams while waiting for our lobsters to boil.


I'd never had a steamed clam before this. The only clams I'd had were in clam chowder, so this was new.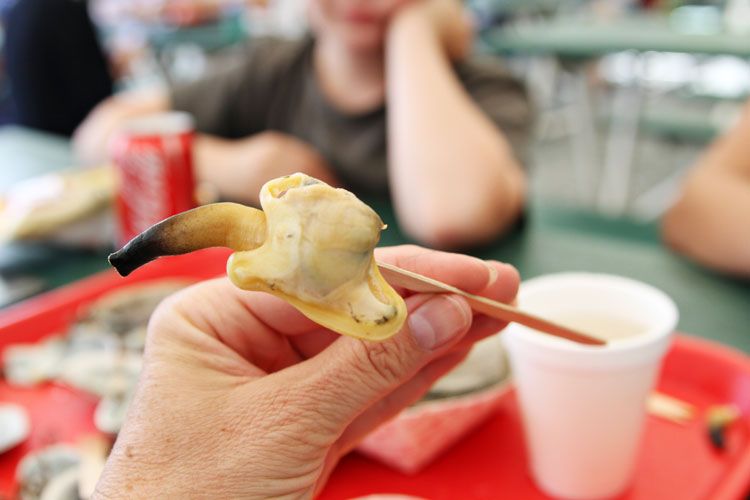 They were actually pretty good! Reminded me of raw oysters, but not as slimy since they'd been steamed!
And now, my question to a friend who'd gone clamming in Korea has been answered! I had wondered what she would do with the clams after gathering them!
After we finished our clams, the good stuff arrived! Clams were easier to eat, but the lobster tasted sooooo much better!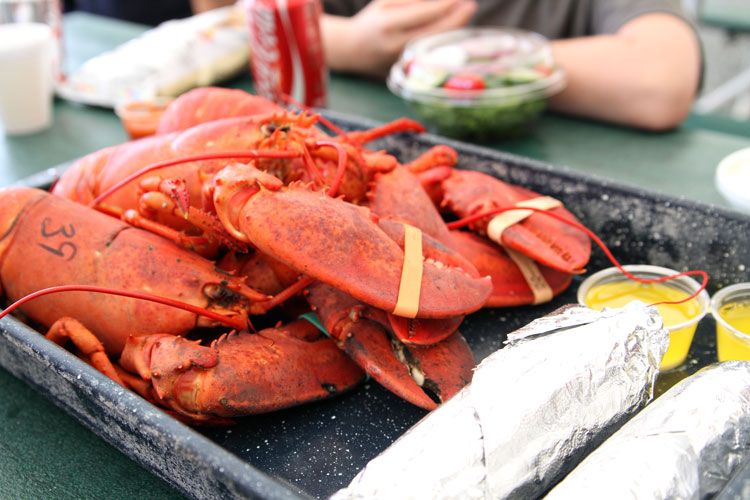 Yum!!! If I close my eyes I can taste it again (and even smell the sea...)