I interrupt our scheduled viewing of the vacation photos.
I know I sort of promised Cliff Walk photos for the next blog post, but I have to share these!
As promised, there are NO pictures of boats.

MIL and FIL are here visiting for a few weeks. Of course, we had to play tour guides and take them to NYC.
We kept it simple. Water Taxi out to view the Statue of Liberty and the skyline.
Then, a walk through the theater district, leading to Times Square with a trip through ToysRUs, past Radio City Music Hall to Rockefeller Center.
After seeing the window outside NBC Studios, we called it a day and came home.

Back up to Times Square. I'd heard of him and I'd read about him online, but I hadn't ever seen him on our few trips through Times Square.
With that many people, it's hard to see one particular individual.
It's like a Where's Waldo book.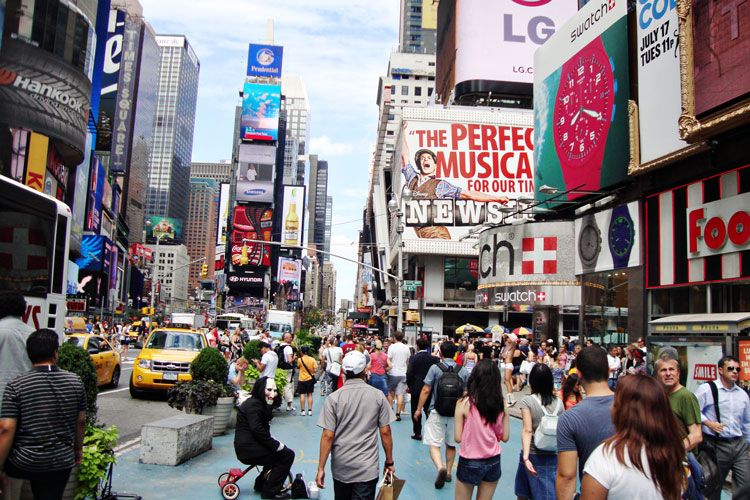 When Roo and I came out of Toys R Us, mil said, "Look over there."
I looked and there he was with his strategically placed guitar!
...
The Naked Cowboy!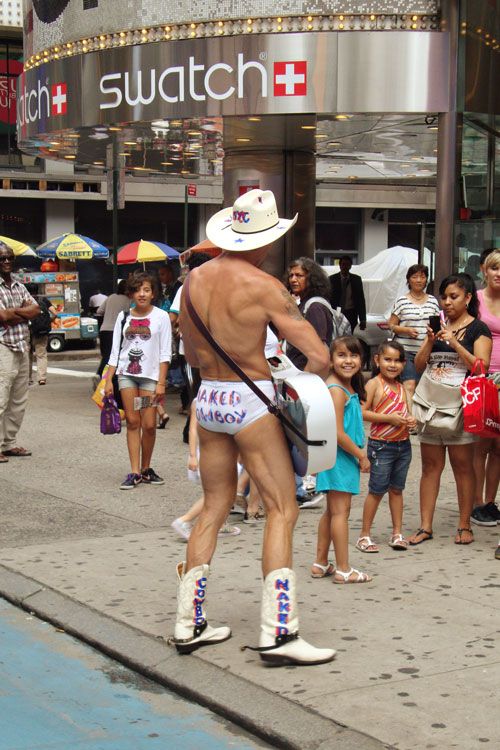 He has a website that you can google or you can read more about him here on Wikipedia.

The things you see in New York. :)
To think I almost didn't take a camera with me yesterday, but at the last minute threw the Sony Cybershot into my purse with a very low battery level.
I almost didn't even do that because G-Dub and Dev had their iPhones.
When I went to grab it for the NC photo, I couldn't find it!
It wasn't in my purse, on my wrist... It wasn't anywhere on my person!
I started to freak out a little, but still was thankful it wasn't a bigger camera lost in NYC.
As I was about to walk back into TRU to look for it, Roo spoke up.
I'd left it on the counter at check out in TRU, but he had picked it up for me and was holding it safely.
Reminder lesson. Always carry (and keep up with) a camera. You never know when you might need it!