One of the places I had on my "To See" list was Mystic Seaport in Mystic, CT.
We had gotten a late start from the house that day because we were waiting on the UPS man.


Because of that late start, we didn't make it to Mystic Seaport before the museum area closed for the day.
We got there ten minutes after they closed. That was ok though because we still got to walk around a little and didn't have to get stuck with a tour.
We aren't tour people. So, it all worked out for the best.
We saw a portion of it, read some signs, strolled through the gift shop and called it good.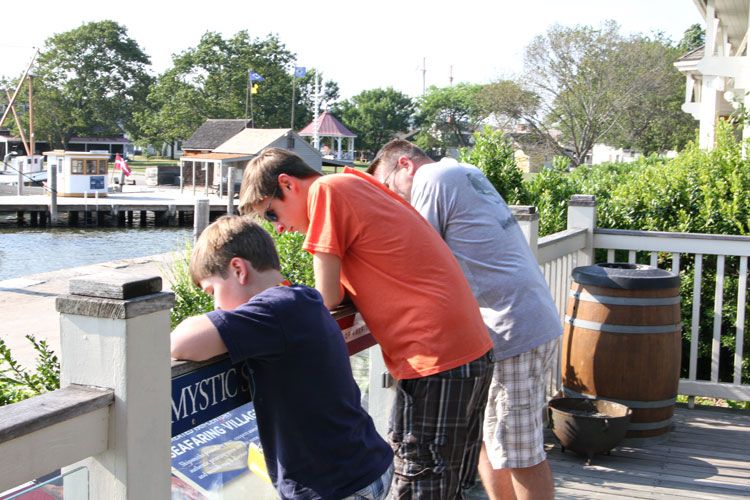 We had places to go and other things to see!
G-Dub had made arrangements for us to spend the night in Newport, Rhode Island, at the Navy Lodge on the Naval Station.

We knew as soon as we topped the Newport Bridge that we loved this place! What gorgeous views! Boats were all over the harbor and bay area.
I was driving so left it up to G-Dub to snap some photos with his iPhone.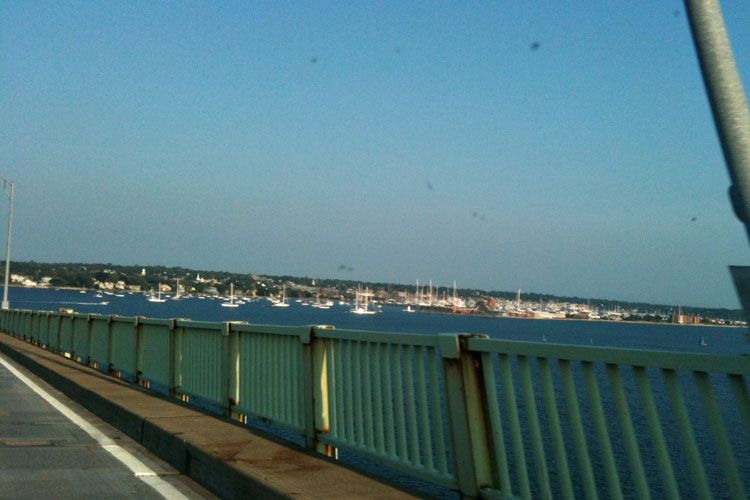 Before going to check into the room, we drove downtown and did some scoping of the area.
The marinas were full of beautiful boats.


We decided to buy this one.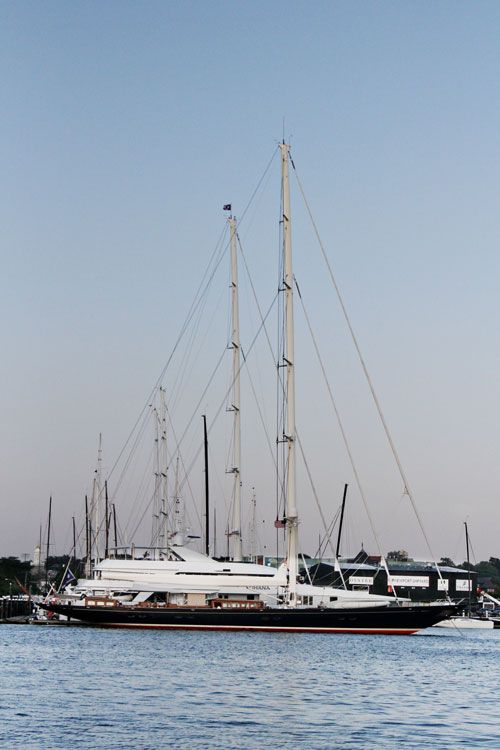 Then we pinched ourselves and came back to reality. Hey! It's ok to dream. And it's free too! :D
On to the Navy Lodge to unload, then search for dinner.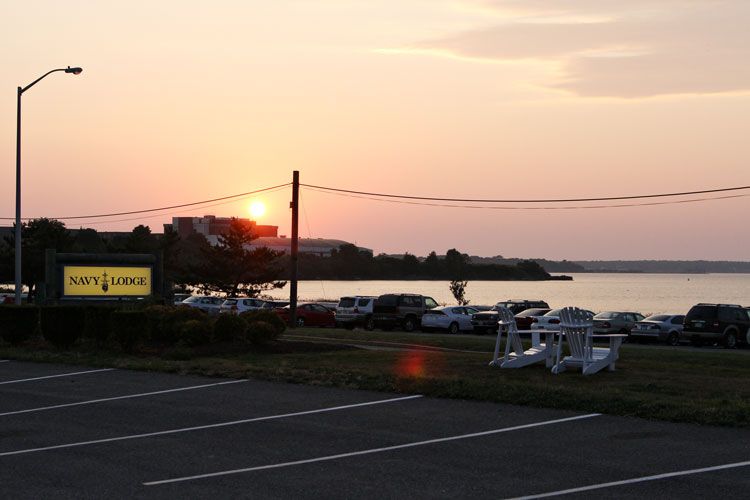 Apparently, Newport Naval Station is home to Naval War College. That's all I know.
I wondered what the story was of these beautiful historic buildings. We didn't find out though.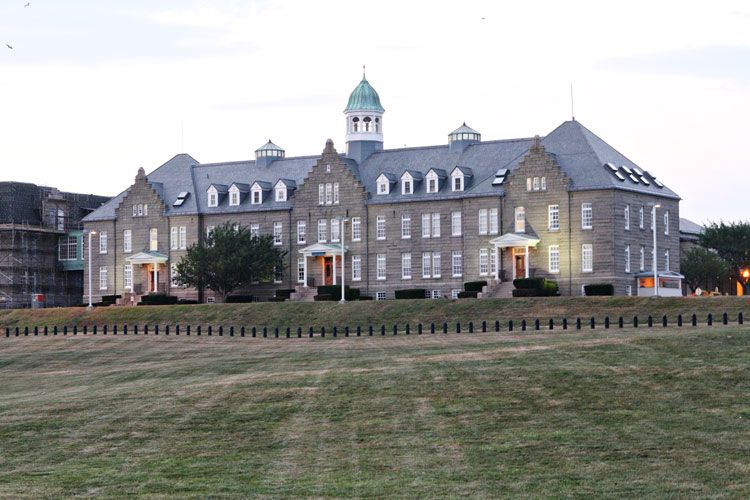 The sun had set and the bridge looked stunning in colors of the fading day.


Speaking of fading, our lunch had long faded and our bellies were begging for a taste of the sea.