Our goal for this year's vacation trip was a road trip. Oh sure, we've traveled a lot and driven many places,
but we seem to always been in a hurry to get where we're going (mostly visiting family).
That hustle and bustle of a travel doesn't leave too much time to stop and see the sights along the way.
Neither does having the pets in the car with you.
This time, we made arrangements for the dogs so they could stay at home
while we set out discover sights unseen by us between here and Mount Desert Island, Maine.

In Connecticut, Roo and I spotted a sign for the PEZ Visitor's Center and decided to stop.


Thoughts of the Russell Stover store in Abilene, KS, where we once lived came to mind.
Imagine our surprise when we had to pay an admission fee to get inside their gift shop/store.
What? Russell Stover gave out free candy upon entering! They didn't charge!
Hmmph...
G-Dub walked out and said he'd wait for us in the car.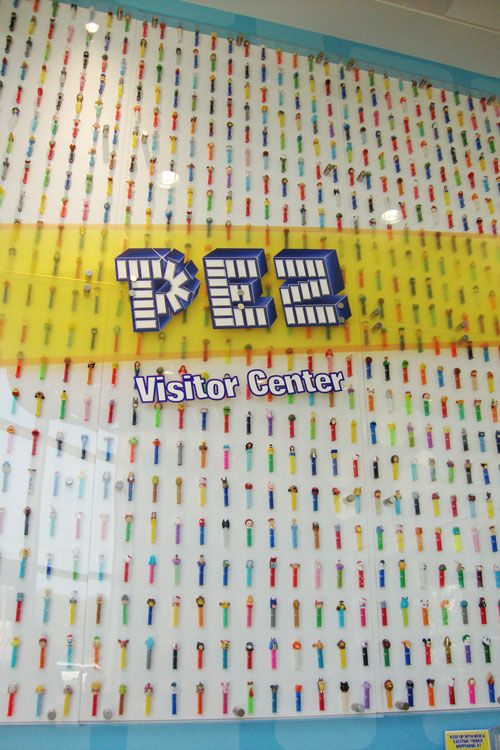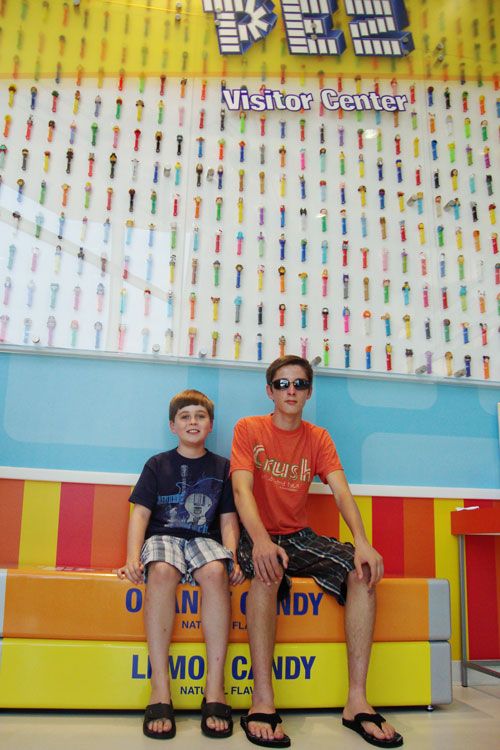 It was neat to walk around and see the collections of PEZ dispensers and read a little bit of the history of the candy.
We also got to peek into part of the factory and assume the candy was made here.
No one was actually working in this section, so we couldn't be sure.


So, we continued on and took in the sights of the rest of the center.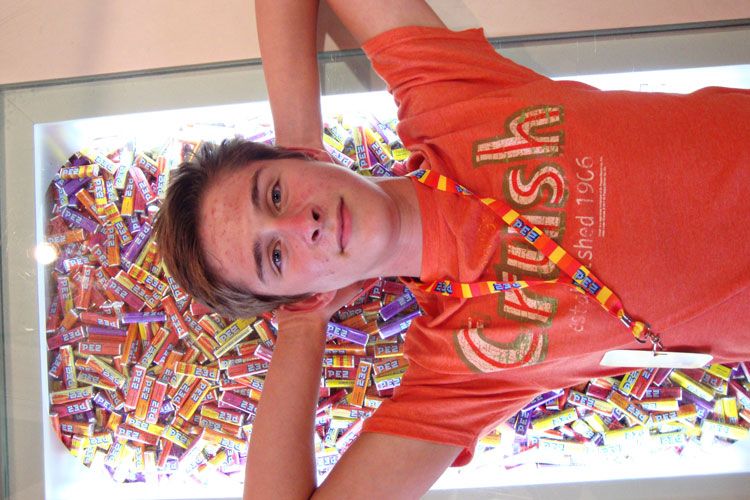 We did get a cool lanyard with our admission fee. :)


We finished the visit by purchasing a couple of dispensers and packs of candy.
I bought a pack of chocolate and couldn't figure out what the taste reminded me of.
Then it hit me...
Did you know that chocolate PEZ tastes like the chocolate flavored Tootsie Roll pops?
Now you know! That's your useless tidbit of information today. Free of charge!