Wednesday morning, we left Ft. Adams and drove along the coastline as closely as we could.
We were weaving our way through the roads and streets of Newport on our way to the Cliff Walk.

Along the way, we saw some beautiful homes and areas on the southern tip of the island.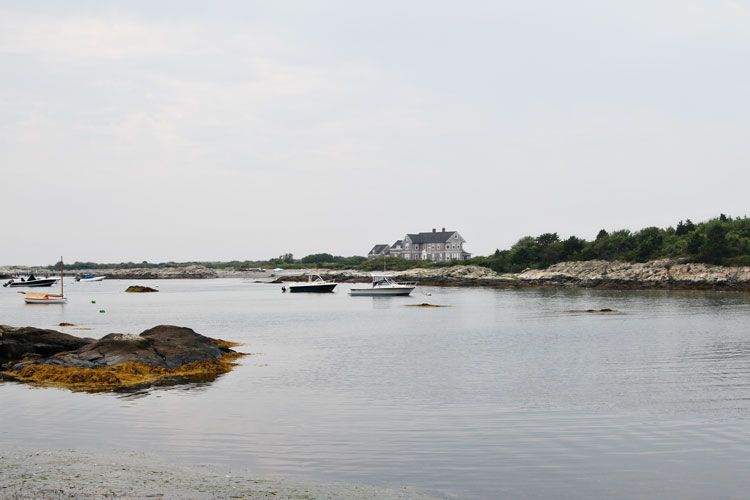 Can you imagine coming home to this view every day?


We actually drove past the end of the Cliff Walk at some point. It's a 3.5 mile public access trail that borders the shoreline on the east side and passes behind some beautiful historic homes. Our goal was to go to the starting point. But, as we were driving and I was looking at the tourist map, I noticed a few midpoints of the walk.
One in particular was Forty Steps. I decided that would be a neat place to see. We hadn't planned to walk the entire 3.5 miles anyway.
We wanted to be on the road again by noon and it was HOT outside that day with humidity that resembled deep south humidity!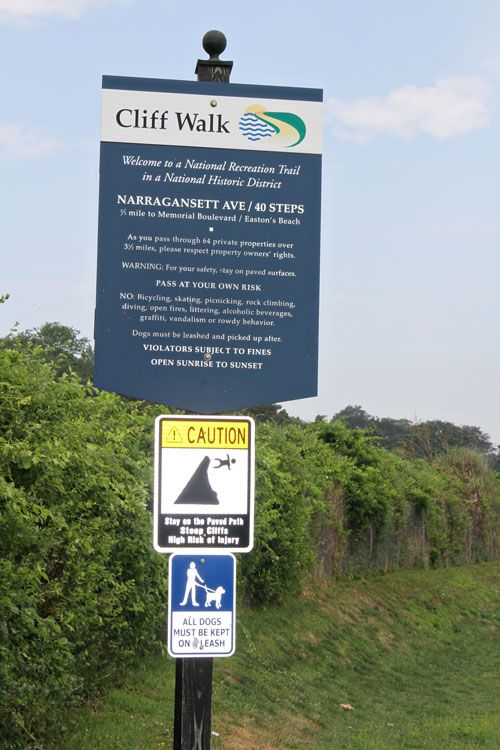 We began our decent down the forty steps. Yes, there were forty. Yes, Roo counted them.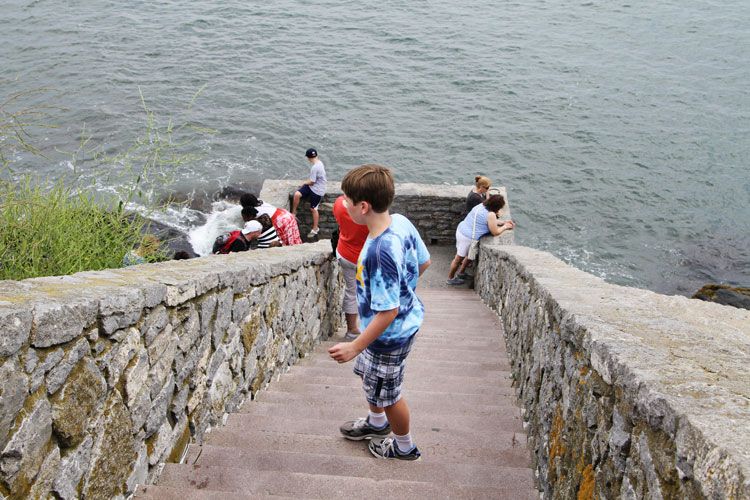 On the north side of the steps, you could walk off the steps and catch some up close views of the rocks, taking in the awesome view.


Dev stayed a little further back, but Roo had to be told more than once to step back! Daredevil he is!
Really? You didn't see the warning sign with the guying falling? Dude!


Starting back up the steps, we could take in a view of the south side.
There was a cave where the water rushed in and out. Roo and I had to take time and watch that for a few passes.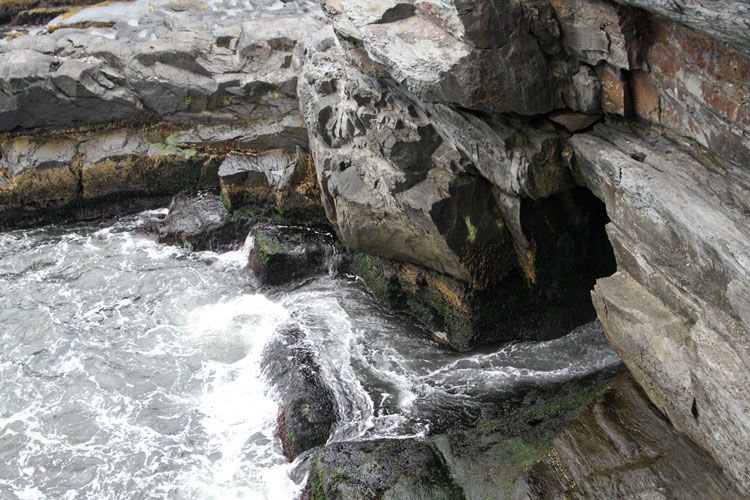 Also, had to admire the view as we looked up from the cave.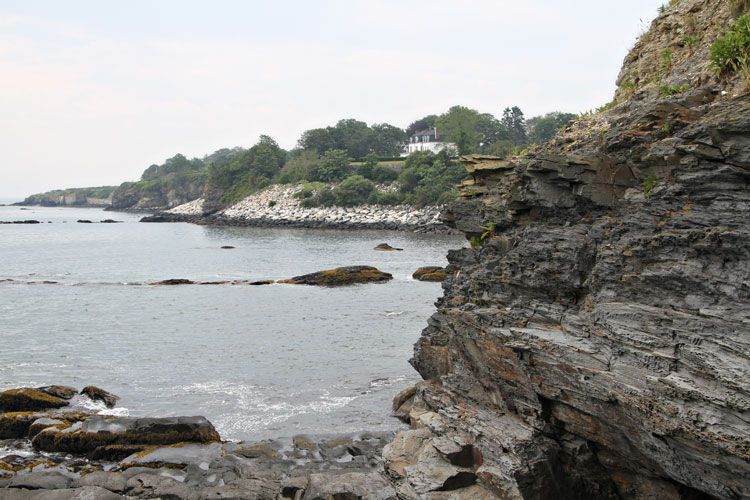 We took some time to walk a short distance down the path.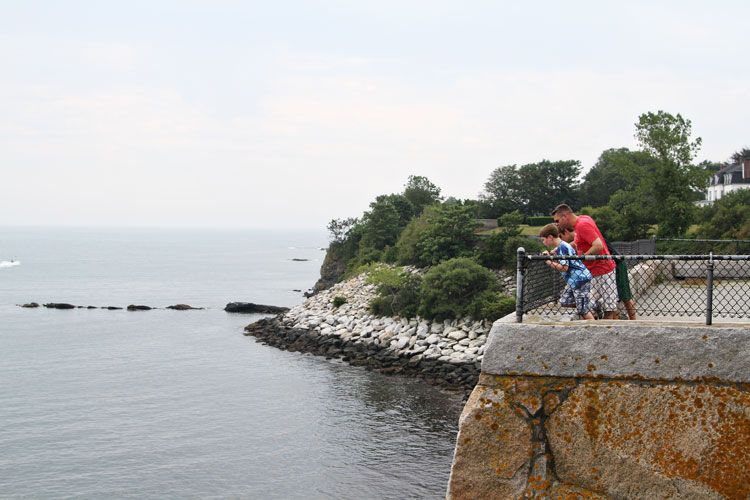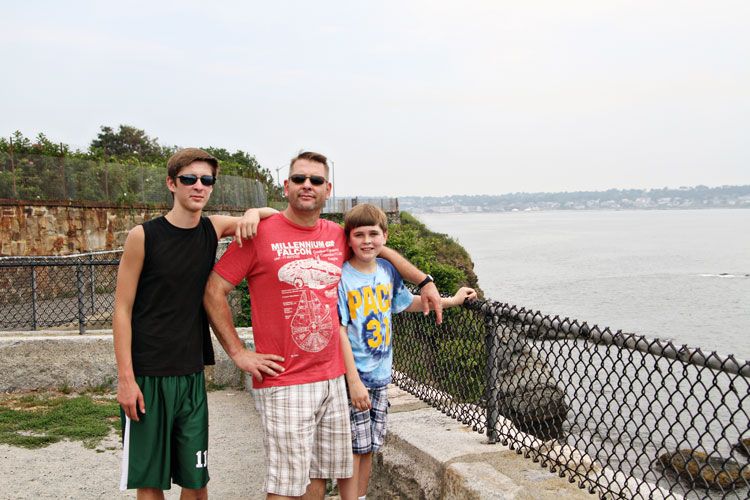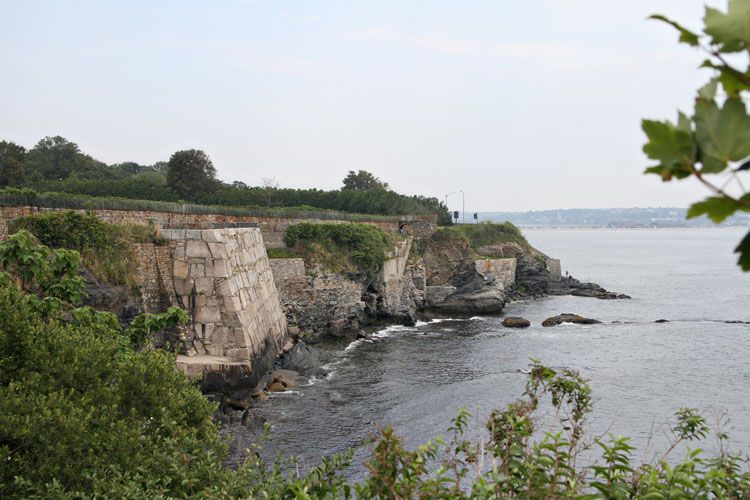 We walked past one of the homes. It reminded me of the Biltmore Estate in North Carolina.
It was not as big, obviously, but still substantial with a gothic feel to it.
The "owner" came out to greet us.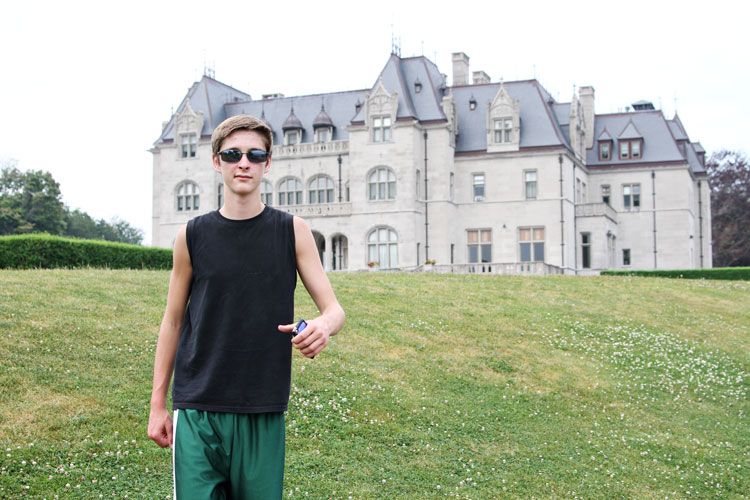 I think he'd just woken up for the day. He was all stretchy and yawning.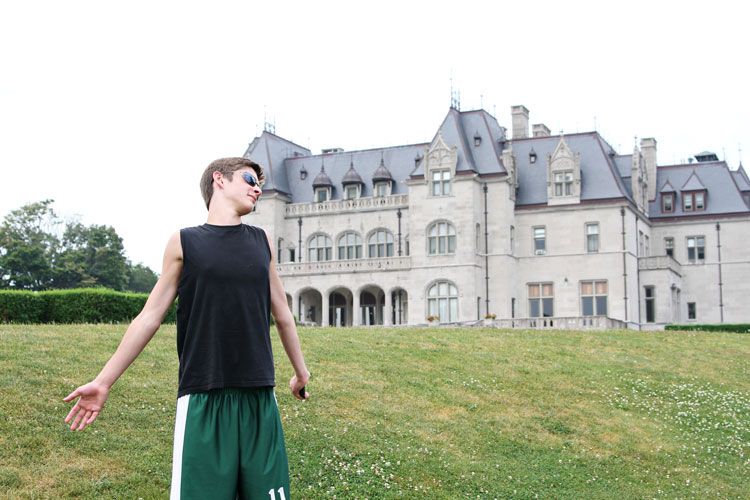 And dreaming. LOL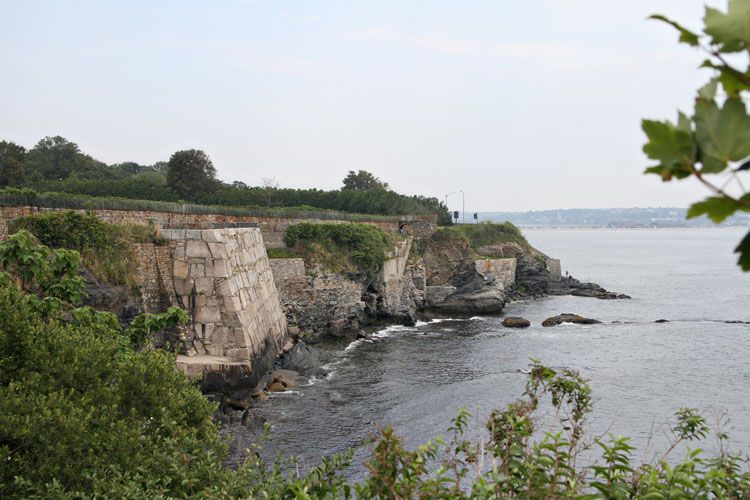 Roo tried to feed some of the birds that had been feeding along the wall from his hand.


Unsuccessfully. :(

The Newport Cliff Walk was a really neat place! Someday I'd love to go back and walk the entire pathway.