Son2 was in the pool earlier today patiently waiting for me to join him. He called for me to come look at the dragonfly he'd discovered. I went to get the camera to see how close I could get.

I was worried that if I moved closer, he'd fly away.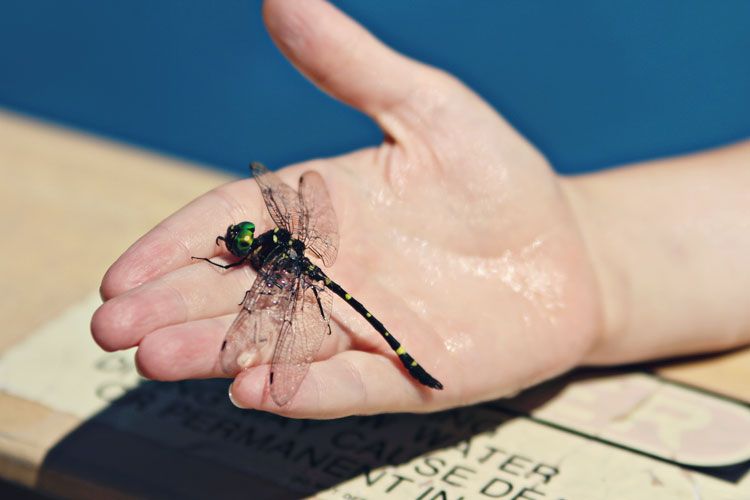 The closer I got, the better look I got.
We discovered that one of his legs was shorter than the other. Maybe he was injured? Or is he supposed to be that way?

Not sure, but I love his eyes!


After his photo-shoot, we put him in a safe place on the deck. He was gone later, so his rest must have revived him enough to carry forward in his journey.