Yeah, after visiting Seaside Heights Boardwalk, "Under the Boardwalk" was stuck in my head all day long! Sorry if after reading this post, it happens to you.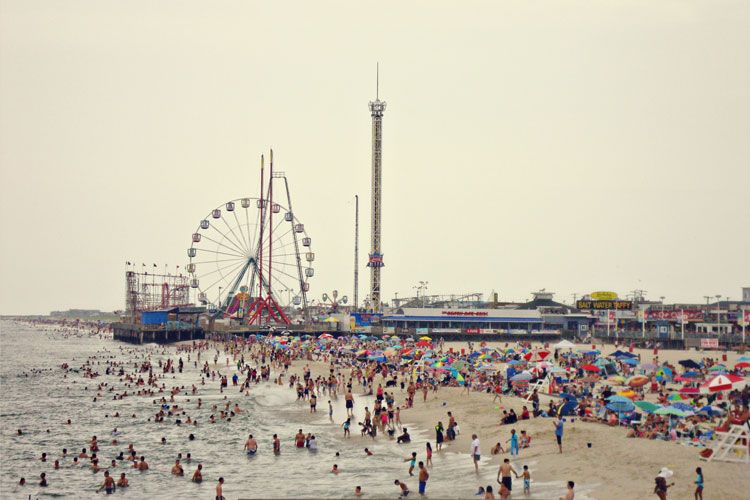 Growing up in Mississippi, the Gulf Coast was my first introduction to the beach. The Gulf Coast is beautiful and will always have a special place in my heart. I've been to other beaches across the country and even a few in other countries. But, I'd never been to a beach boardwalk. Oh sure, with movies like Beaches, books like "The Five People You Meet in Heaven", and other Hollywood productions, I knew the premise of a boardwalk, but just hadn't experienced one until this weekend.
Amusement park/county fair meets the beach! Of course, here in New Jersey, we're supposed to call it "The Shore". Really? Did that happen before or after Snooki and Jersey Shore? Hmmm... since I'm not that familiar with either, I will leave the answer to that for someone else.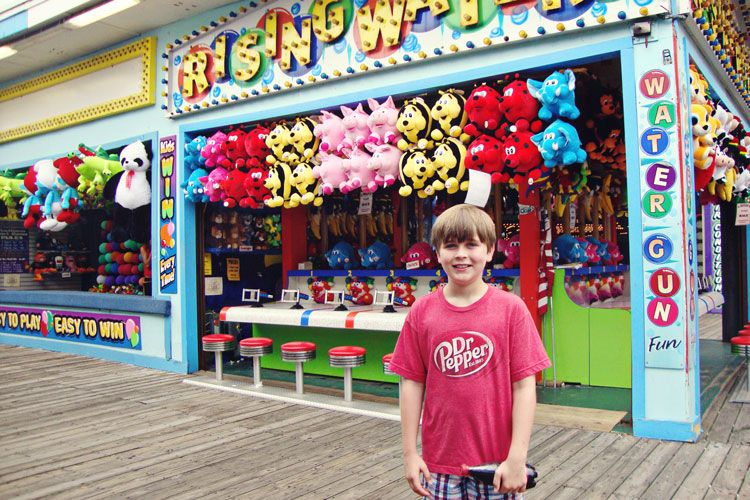 Since we weren't actually going to the beach, just strolling along the boardwalk to see what all the hype was about, we had to stop and take in some of the games that draw in the kids.
Dev's quote was "Wii Carnival Games come to life!"
(Ok, so maybe we haven't ever been those parents who let their kids spend a small fortune at carnivals. LOL)

Pointers from G-Dub


Only three tries and no official frog/lily pad landing.
Maybe Dev can do it because in his words, "Oh, it looks so easy. You've got to hit it like this."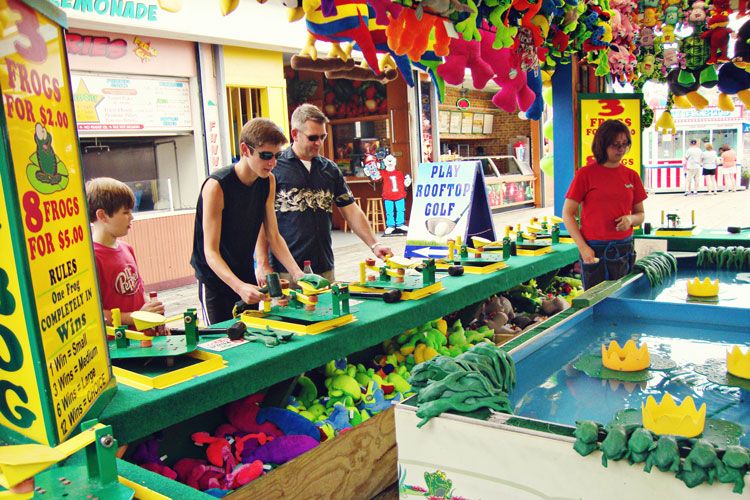 No good. "That game is rigged!" (Um, ya think?)
On to something a little less "rigged".


Dev won a prize. Like a good big brother, he gave the stuffed toy to Roo.

Moving on, continuing to walk down the boardwalk.
Can I tell you how much I love that he's looking back to see if I'm coming or ok? Roles reversed in this pic!


If you went all the way down and didn't want to walk back, you could take the skyride/gondola back.