I was going through memory cards last night and found these photos from the end of the year teacher gift I'd put together.
A while back, I saw this -A Box of Sunshine- on Pinterest. I pinned it with thoughts of the end of year teacher gift for Roo's teacher.
She lives at the beach and I knew she'd love something like that. But, I also knew I couldn't pull it off to look anywhere close to the one on that website.
I didn't let that stop me! I began to collect yellow things. In the end, we had this which was later tied with a ribbon and had a card attached.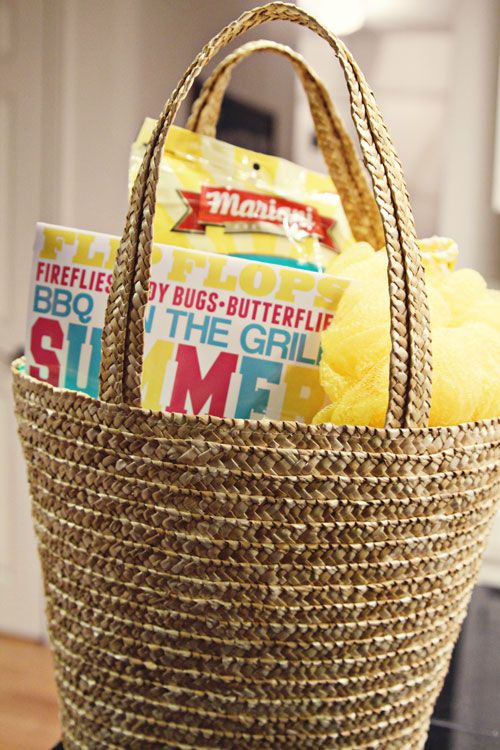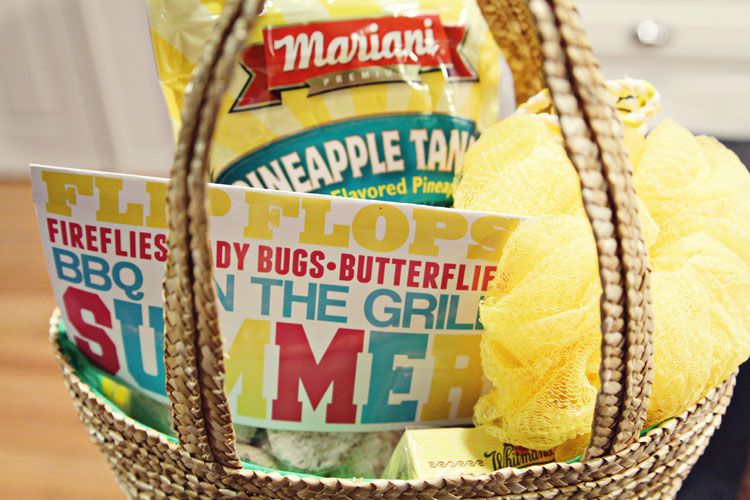 Inside were banana and lemon flavored drops, a tube of Carmex, Burt's Bees exfoliating scrub with a yellow fluff, a Whitman's sampler chocolate box, another box of chocolate which had a yellow ribbon on it, a Pina Colada scented candle, a box of Goldfish crackers, a bag of dried pineapple, a yellow accented coffee cup which I filled with lemonade mix and various tea bags, and a baggie of lemon flavored cookies that had a summer time tab topper. I did a little moving around in Photoshop of the words on the tab topper from the one I'd found here: Summer Subway Art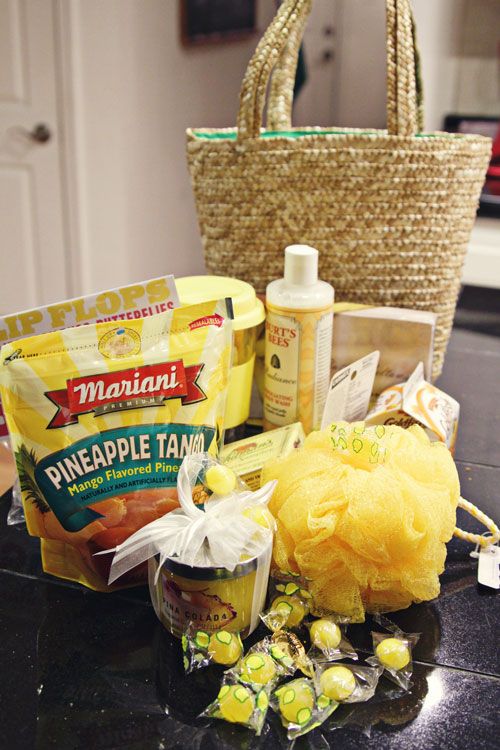 According to Roo, she really liked her basket. "She commented on each thing as she pulled it out of the bag, Mom!" :D