Hey, life just gets in the way sometimes. It has for me and the May photo challenge. Oh well, I'll carry on some other way. Let me share a photo of my yard sale finds from this weekend.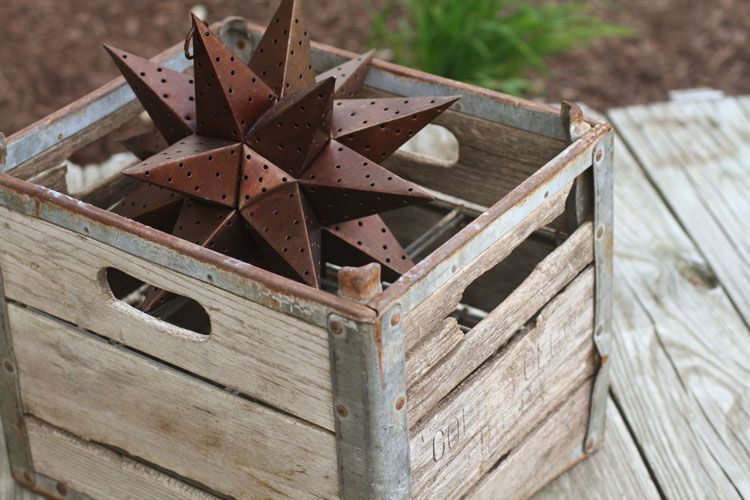 When Roo was busy bargaining with the woman about a drawer full of 14 Million (guesstimate) Legos, I discovered an old milk crate that had seen better days, but that I was stricken with. Not sure what I'll actually do with it, but for two bucks, it was worth bringing home to see. I finally deciphered the writing carved on the outside - Golden Glow, Erie, PA. I may leave it on the deck and put a potted plant inside.
Also, I found a metal star candle holder that I thought was really neat. I just have to find a place to hang it because it won't sit on it's bottom point. If I knew we'd seriously spend a lot of time outdoors this summer after dark, I'd put it outside in a heartbeat. Not sure about that though.
I walked away spending four bucks. Roo and his 14 billion (yeah, I think they grew) spent a little more. He was happy though because some old Star Wars Lego pieces were in there!