Son2, a Webelos scout, and I were able to take part in a flag placing ceremony on Friday afternoon.
We caravaned with others from the pack to a local veteran's cemetery where we "met" several hundred
(I'd almost say thousand!) other people to take part in preparations for Memorial Day.

Some of the people. Do you see all of the cars in the background? That was just a portion of them!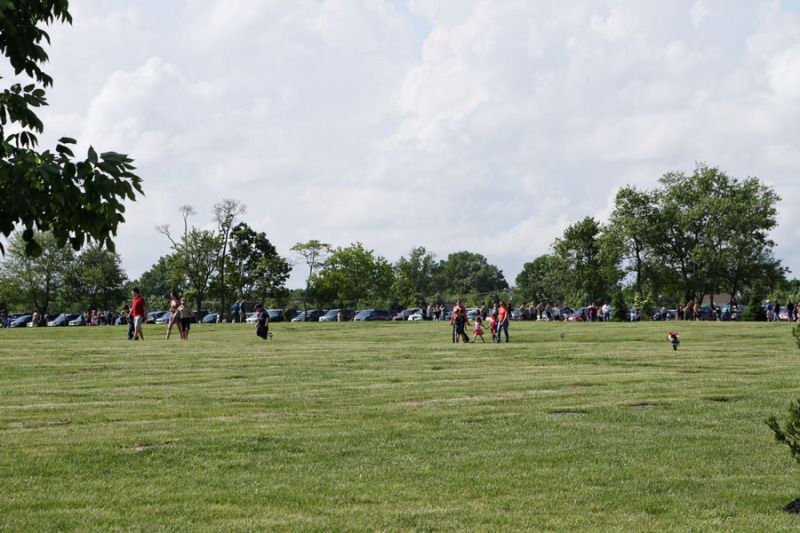 The cemetery property spread far as it was quite large.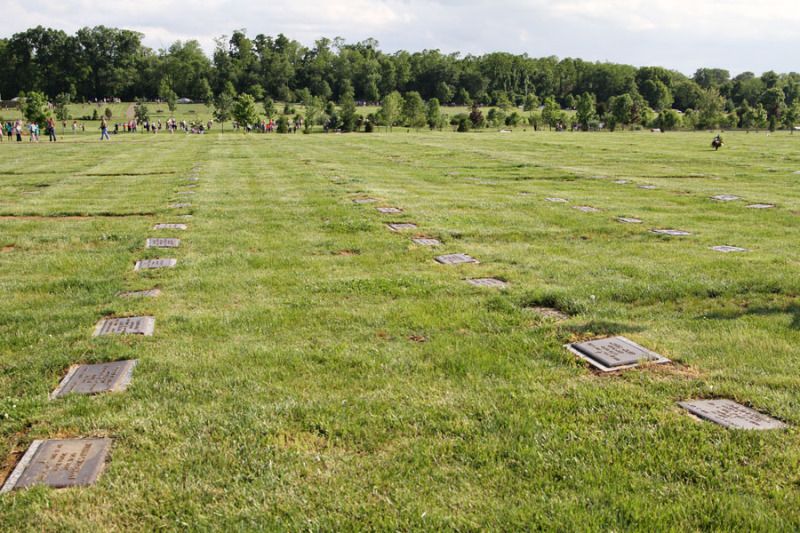 At five o'clock, they blew a horn and everyone went to work inserting flags into the holes on the
grave markers until every grave in the cemetery had a flag adorning it.


There was a slight wind today, so the flags were waving at the easiest of waves.


It was overwhelming standing out there in the sea of waving flags and thinking of what they represent on those graves.
I was overcome with pride in my American heritage, with humility and with thankfulness for all those who have fought for our country.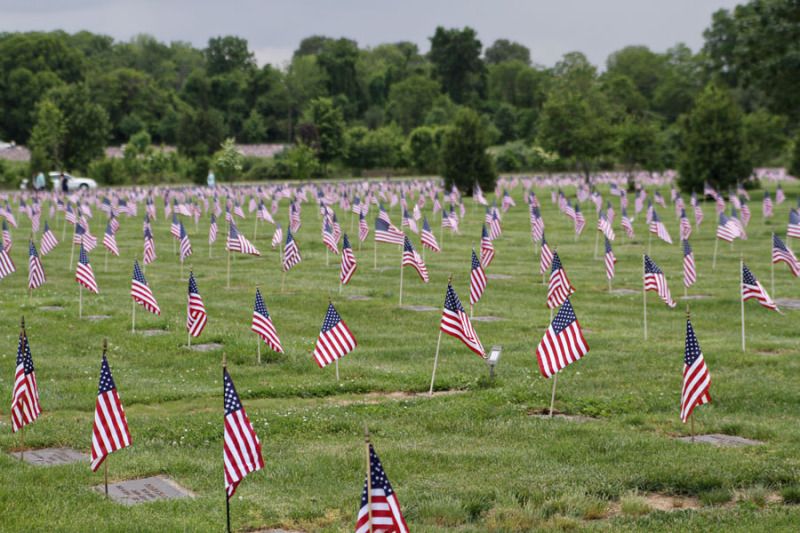 It was an AWESOME experience! I'm so glad we went!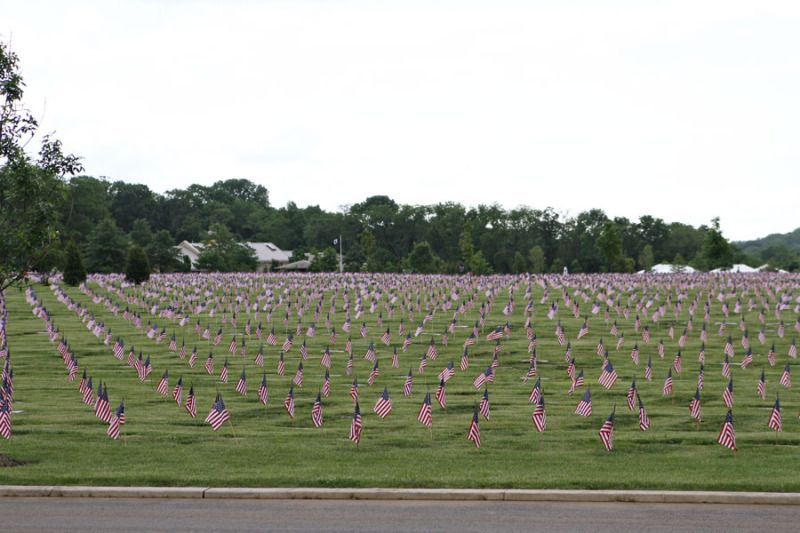 One last photo as we were leaving.
May you have a safe and blessed Memorial Day weekend.
May you take a moment of pause to remember why we observe this day.