Chalkboards are everywhere in Blogland. In the summer of 2010 when we came home for a visit from Korea, I found a chalkboard in a thrift shop that was a perfect size. I just didn't have a house to put it in, so did I have suitcase space to carry it back to Korea and put display it in the apartment. It went on my someday list and was carefully tucked into the storage area we had rented near our folks for the Jeep and other odds and ends that didn't make it in the storage of our household goods. The chalkboard was old school green.
and where someone had written on it with it turned sideways, the chalk was embedded and wouldn't wash away.
That was fine though, I was planning to paint it black. It's a great size. I'd guesstimate it to be about 3x5 feet, maybe a little leeway on each side.
I got it painted (not without issues) and hung on the wall just before spring break. I greeted the boys with a "Happy Spring Break" message the day they came home from school. After Spring Break, I wasn't sure what to write on it, so in a haste to have something on there, I wrote "Boys have cooties and are gross!" :) It's the naughty side of me coming out. It was noticed pretty quickly after they returned home from school. Lil Man added a "No, they aren't." Teen replaced the 'Boys' with 'Girls' after a week. It was time to change the message and replace it with something inspiring or sweet. I am no chalkdboard artist. I'll never be a
Dana Tanamachi
. So, I went looking for ideas in things I'd pinned on
Pinterest
. I always liked that, and had meant to print it and put it in a frame. But I'd forgotten, so decided to try it on the chalkboard.
Eh, not really the greatest artwork, but a start.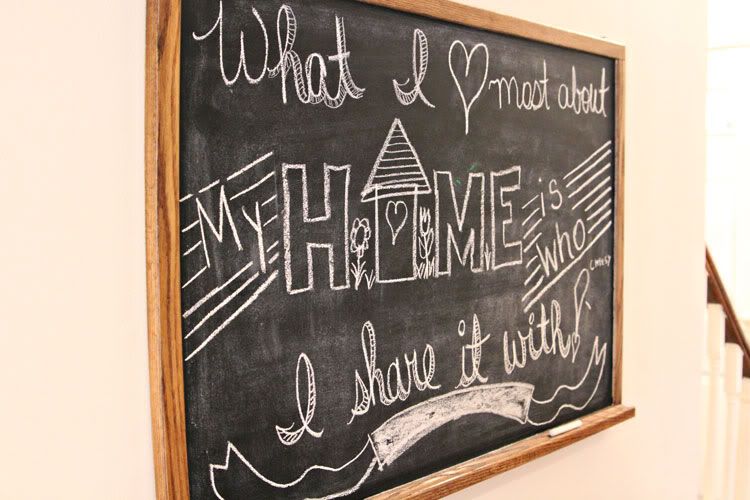 I liked it. But wait, did someone add something?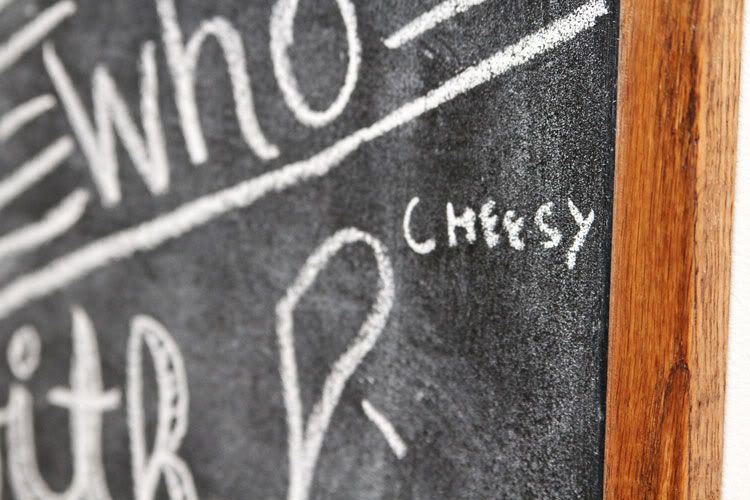 Yep, someone is opinionated. LOL