I've been thinking about some throw pillows for the sectional. We had some on there. Three came with the sectional and others I pulled from what I'd had on my old sofa for years. A couple of those included two that my mom left me have from her sofa a few years ago. One or two were some that I'd made and two that I bought slip covers for last year in Korea that looked Asian. Anyway, I hated or had grown to dislike them very much. I hadn't been feeling love for them recently.
This sofa is brown. Very brown. I like it, but sometimes, its brownness gets to me. I thought it needed color! I'd been thinking that I'd like some of that pretty turquoise blue shade to liven up the place a bit - not that anything in that room has that color, but there comes a time when I need to stop buying red stuff. *sheepish grin*
I went out last week to Home Goods, Ross and TJMaxx. I picked up two at Ross for good prices. Ones I found at Home Goods, I didn't like their price. I decided I should go to the fabric store and price pretty fabric to make a few myself (covers maybe for the ones that are already there?). Um, I had sticker shock at the price tags of some of the fabric I liked. One roll was $45.99 a yard! Buying pillows didn't look so bad after looking at that! You already know that I didn't buy any of it even though I did stand there and try to decide how many pillows I could get out of a 1/3 of a yard of fabric.
I then went to Target where I found two I "like" but don't love. I even looked at some clearance curtains/drapes, but the ones of those I liked weren't on sale. I picked up the two pillows and two place mats. My plan was to sew the place mats together to form a pillow and see how that went.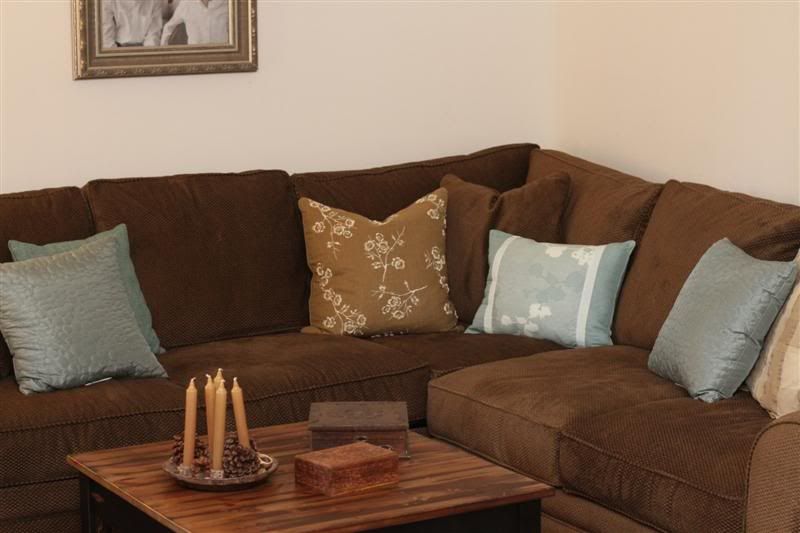 Success! But look at that drabby coffee table decor!
That was a result of de-Christmassing and forgetting what I had had there prior to December. Blah.
After finishing my dressing up the couch project and looking at that photo, I decided something else must be done! I pulled some things together from other parts of the house as well as a pretty blanket out of the upstairs linen closet.
Ah, much better and much less brown, man-cave-ish! Plus, it's amazing what a photo at the right time of day can do to make a room look better. Photography really is all about the light. ;)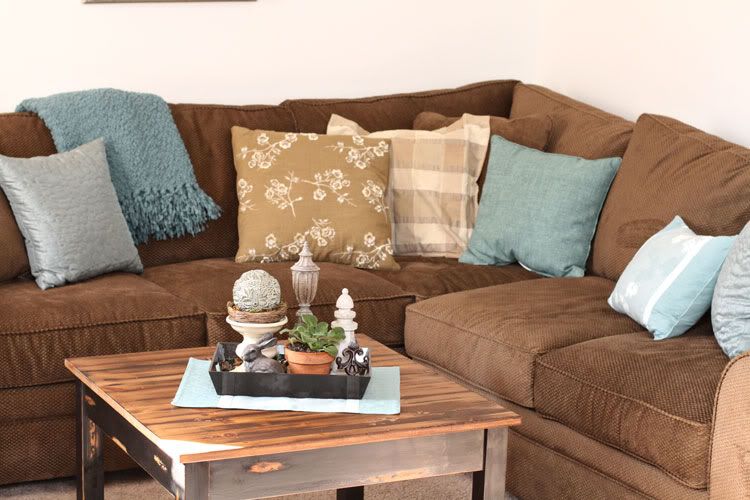 So, let's talk pillows and photos of pillows. Tomorrow, I'll talk more about my gathering and house shopping for the centerpiece items of the coffee table.
The blue one on the left is one of a two pack I bought at Target. The embroidered one on the right came from Ross.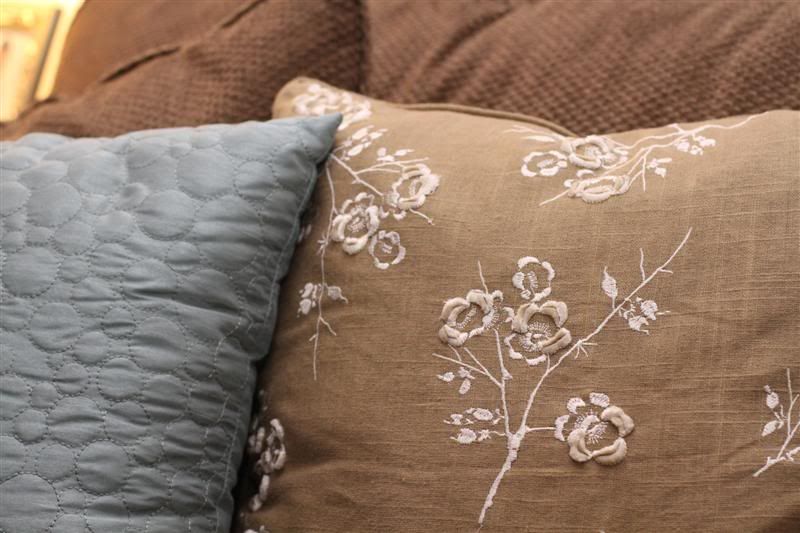 Second of the two pack from Target alongside one I made ages ago in Alabama. I still like it though.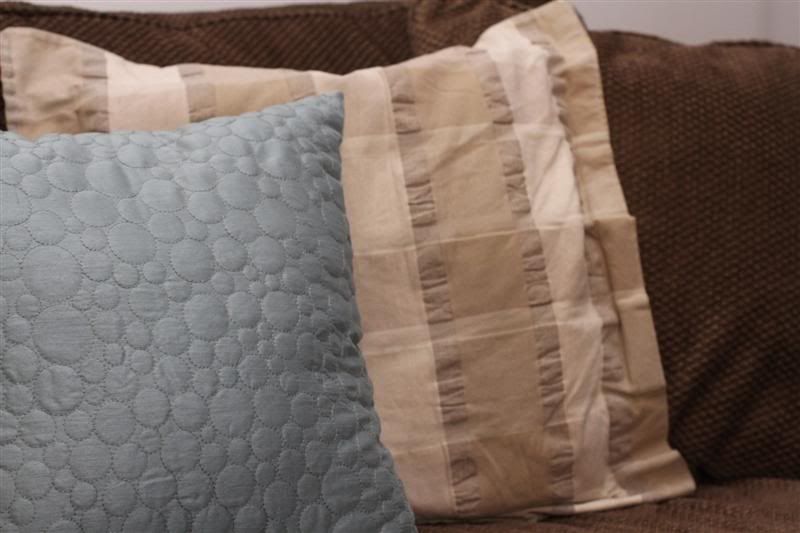 My "table pillow" as Lil Man called it. It started as this: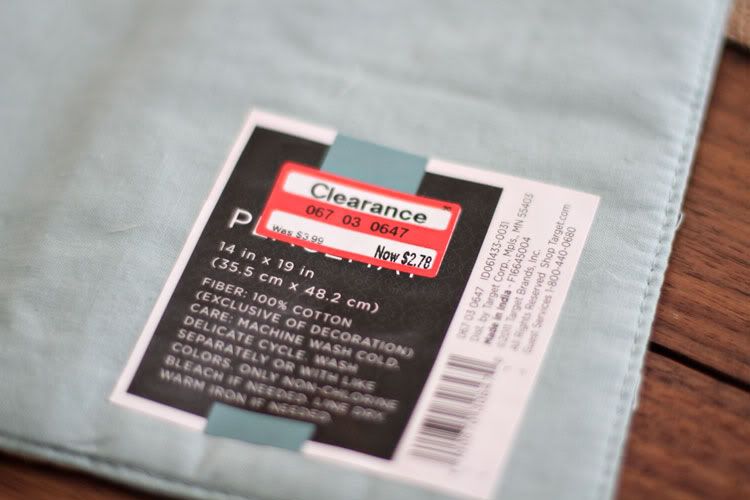 A clearance priced place mat from Target. I picked up two thinking I'd just sew them together and stuff them. But, they were really thick, so I slit the seam open, stuffed it and then sewed the seam closed again.
They get rearranged daily, but I really love the way the blue/turquoise
de-browned
livened up the room!