One of the things we loved about our Ft. Riley, Kansas duty assignment were the antique stores in the town where we lived. If we were bored, we'd go downtown and stroll through several of the shops. Sometimes we'd purchase things, sometimes we were just browsing.
In Korea, there were a lot of markets where we could shop, but not a lot of stores that appealed to me. Their clothes didn't fit me and you can only have so many knock-off brand bags.
But, when a ladies group was putting together a trip to a Korean Antique store, I was all for that. The store's specialty was antiques imported from China. I was excited about going even if it was just to look around. But of course, I'd buy something. I needed something from Korea to go along with my theme of "finding something with a story".
Several things caught my eye on that first trip to
Kojeon Antiques
, but my wallet wouldn't allow me to purchase it all! I captured many things on camera though. If you're a Facebook friend, you can see those photos and albums
Here
and
Here
. If you can't view them on FB, maybe someday I'll share them here.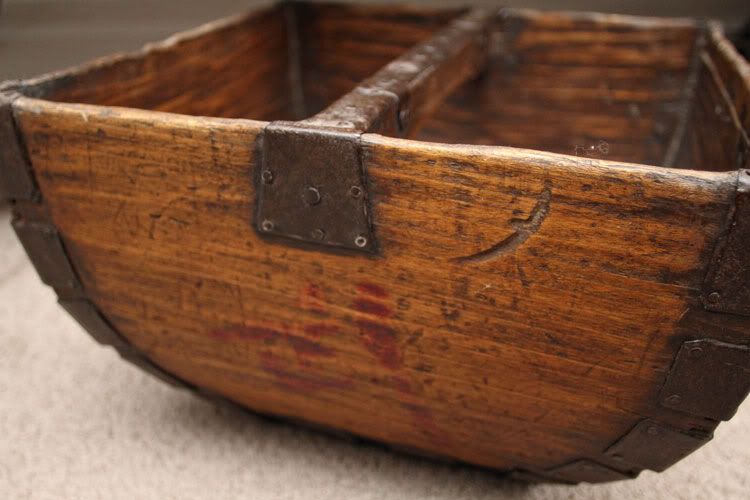 On my last trip to Kojeon before leaving Korea, I purchased an antique Chinese Rice basket/bucket. I didn't know how I'd use it. I just knew I really liked them. And this one with the Chinese character on the outside really caught my eye. The lady in the store told me that the character represented the family's name that owned the farm. The baskets were used to measure and store the rice after it was gathered and dried.
Find and obtain something with a story.
Mission Achieved.

Mine isn't currently holding anything special. I haven't had that epiphany of the perfect way to use it. So, I put some cinnamon pinecones in it during Christmas and there they remain. Eventually, I'll find the perfect use for it. It'll probably be magazines!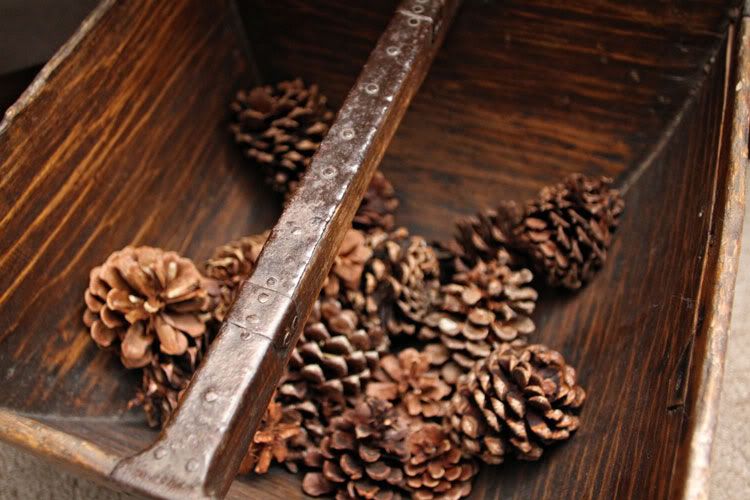 I did a few Google searches to see if I could learn anything more about these baskets for this post. The number one thing I learned was that I got mine for a steal compared to the ones I found online! If you're still in Korea and reading this and have been tempted by these. I suggest going to pick one up before leaving the country. ;)
If you're interested in seeing more, here are several I found from my search results:
Neiman Marcus Vintage Mulan Rice Basket
Silk Road Collection Antique Chinese Bucket
Ebay Auction - ANTIQUE WOOD & HAND WROUGHT METAL CHINESE RICE BASKET
Ebay Auction Asian Chinese Antique Wood RICE BUCKET Basket Measure
Ebay Auction Antique Asian Chinese Wood RICE BUCKET Measurer Basket
- This one is red. :)
Overstock Vintage Chinese Rice Bucket