I didn't take my Christmas wreaths with us to Korea and I missed them! When I opened the boxes where they'd been stored, I was relieved to see they were still intact and still looked pretty good. But then that "If you give a mouse a cookie" feeling started stirring in my brain. I decided the front door wreath needed a revamp.
BEFORE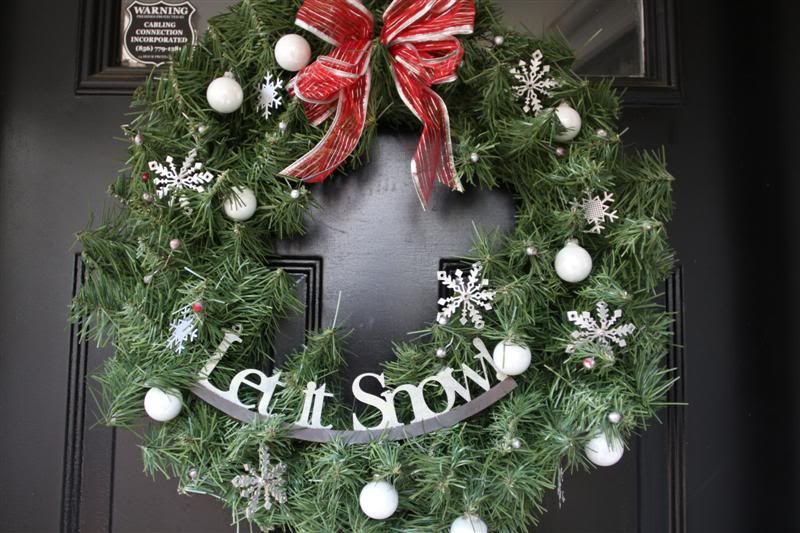 The Quickutz snowflakes I'd worked so hard on a few years ago were looking a little not so great. And the items looked small scale to me. Plus, my red berries painted silver were turning back to red. I wanted umph and wow or at least a little more pizzazz on my wreath. And as it was, my wreath had no WOW or Umph!
So, I got to work. I removed everything and relunctantly threw away my Quickutz snowflakes. I pulled some snowflake ornaments from the ornament box and attached them. Making the cut to remain on the wreath were the white balls, the small metal snowflakes and my "Let It Snow" metal wreath sign. I bought new ribbon at Lowes for tying a new bow. I even included some mesh ribbon for sparkle in other parts of the wreath. When shopping for my ornament buddy, I found the white snowbird and decided I needed one of those too. He is perfect perched on my snow wreath. When all was attached again, I called it done.
AFTER