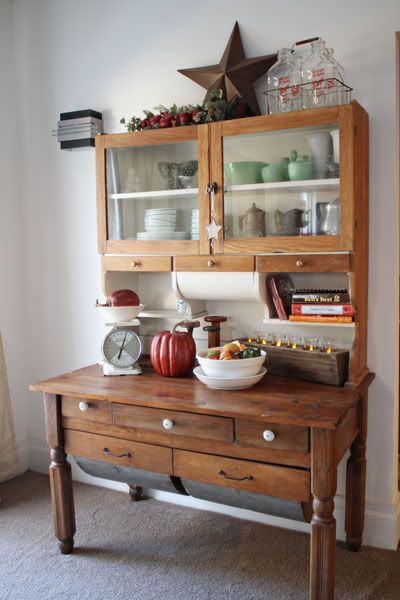 I discovered this tucked away in the corner of one of my favorite browse spots in Kansas. It reminded me of a Hoosier cabinet,
but the store owner called it a " 'possum belly" because of the rounded drawers on the bottom.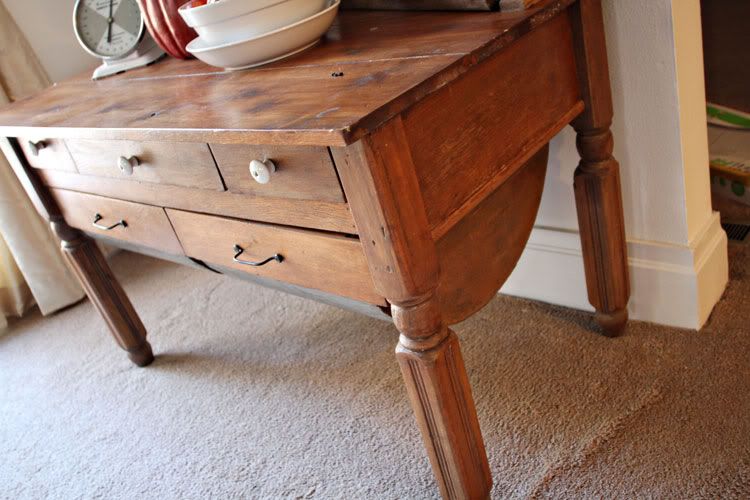 I wanted it, but I had no place to put it in our small house in Kansas. So, what did I do? I bought it and put it in storage even
before we moved to Korea and put everything else in storage! LOL Crazy, huh? I did use the bottom of it as a computer desk during the
time period the boys and I were in the house and waiting for it to sell after we sent our shipment of goods to Korea.

I'm finally getting to use it here and I've been at a loss as to how to style it. My first thought was to display my Jadeite in it.
But, I couldn't get it to look the way I wanted to. I like the top and I like the hutch part. I'm still working on the shelves behind the glass.
You may recognize the apples and sugar mold candle holder from my staging of our new table. I borrowed them from the
'possum belly for those photos. It's like everything else in this house - a work in progress.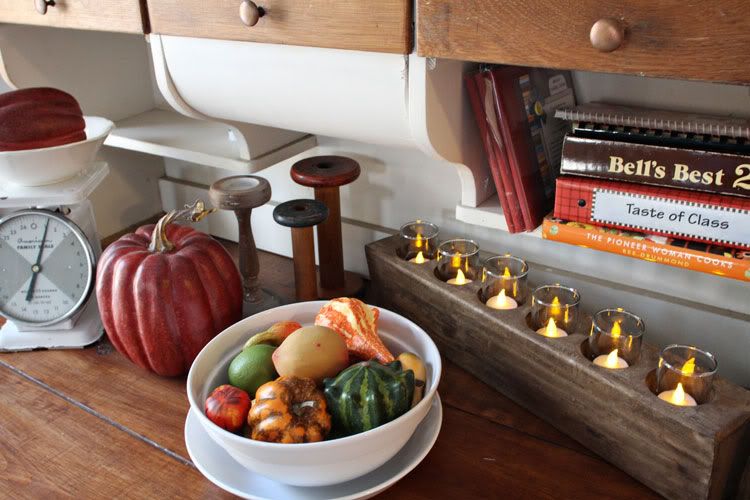 Speaking of the sugar mold. I love that piece! It was also something I discovered in Kansas that I wanted. But, when I went back to the store to actually purchase one, they were sold out in the store. I left Kansas without one. I couldn't get them out of my mind though, so once I arrived in Korea, I found sugar molds from Mexico on ebay. I used it on the coffee table in Korea. But, it was forever getting knocked over by certain boys. I knew better than to put it on the coffee table here. In its current position, I couldn't use real candles in it.
This morning, I found another perfect solution. LED tealights.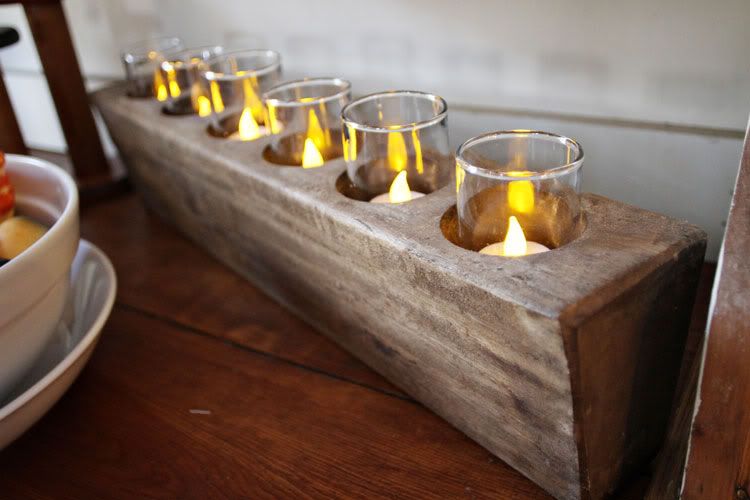 I'm so glad those are so much cheaper than they were a few years ago. Buying six didn't break the bank!