Life has been really "busy" for us lately. I haven't taken time to blog. I've barely taken time to read blogs or spend online much at all lately. I check email and FB along with my favorite yuku board daily, but then that's about it. I'm hit or miss online lately. That's a good thing in so many ways, but a bad thing if I'm trying to be a good blogger. As history tells, I'm not a good blogger though, no matter how much I try!

We've spent the last few weeks since G-Dub finally arrived introducing him to what we've learned about the area. Our new home. Daily learning adventures! We've unpacked more boxes. We've rearranged some things. We've He's given our vehicles tune up and oil changes. We've built a farmhouse table using wood from my family's land. We've experienced our first snow in October. We've dined in a few local restaurants. We've celebrated Halloween with trick or treating. We've traveled down various roads looking for the best route for G-Dub to get to work. We've shopped for furniture.We've even ended up in a very shady area of Philly - only to hit "Home" on the GPS to get out of there ASAP. We've been busy!

In our travels out and about, I snapped a few pictures on day. Blueberry fields along the road. They are beautiful in the fall with their changing leaves. I couldn't help but wonder about the people who probably hand pick these when they are ripe. I wouldn't last. Surely there's a better way. Maybe I'll find out next summer. I'll keep you posted if I do.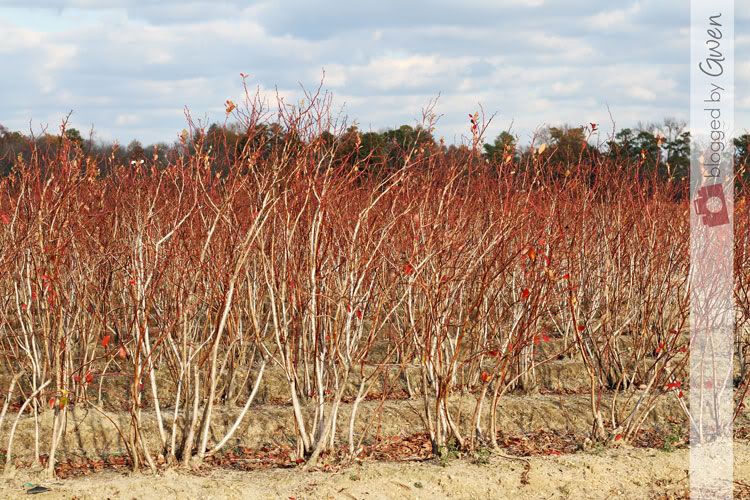 A furniture shopping expedition led us to Atlantic City one day. I was not impressed with Atlantic City. i'm not sure what I was expecting, but I definitely wasn't expecting the run down, slummy areas that we saw. There are all of these casinos where you can just look at the building and imagine all the millions of dollars that go through there. But, a couple of blocks down the street, there are soup kitchens with lines out the door and around the corner filled with sad and forlorn looking people. Saddened me. Further down the street were what I'd have called slums on that day but that was prior to our Philly adventure! Still, lots of poor areas not too far from the money pit casinos.


It's been good to be a family foursome again. My blog has been neglected, but thankfully, my life has been full. All is well. Until next time, hope you're doing well!