*Warning, this post gets a little random.
You're welcome to read and move on. OR, if you'd like to satisfy my curiosity
(and inner question about who if anyone still reads) you can leave a comment. ;)

Did your parents ever say "That's what you get for thinking" to you in response to a statement you made that began with "I thought..."?

Was it just me?

While my mom and dad were here, we drove over to Philadelphia to visit the Liberty Bell. Other than a few thoughts I had
about the trip, the one thing that stood out in my mind about it was, "I thought it would be bigger!" I'm not sure what
I'd really imagined or expected, but I really was surprised at how small this bell was in real life. - That's what I get for thinking.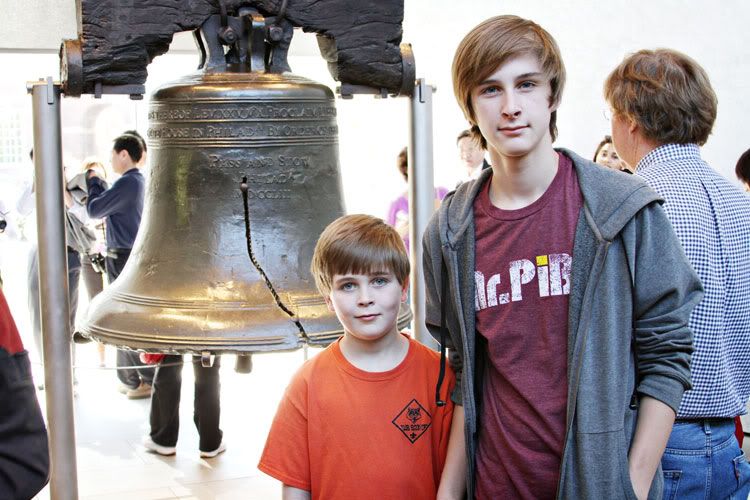 (Did anyone notice my dad's Liberty overalls in these pics with the Liberty Bell and the other pics with the Statue of Liberty?)
hehe... wonder if he planned that? Likely not. That is just his standard uniform as he loves his overalls.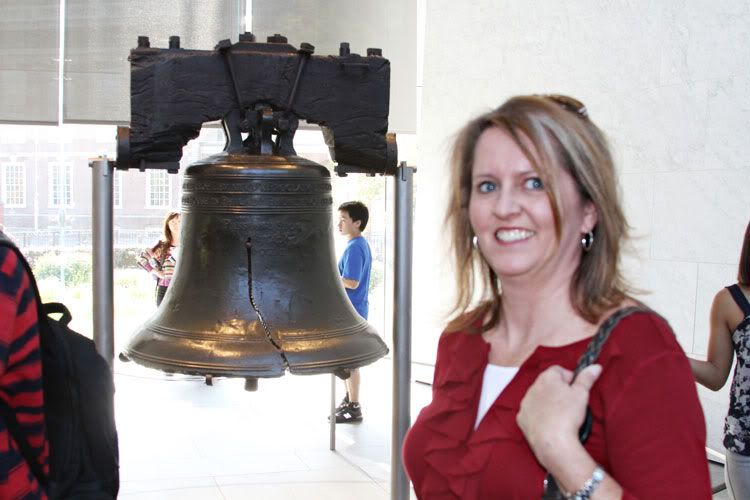 Speaking of thinking and being wrong in my thoughts. I also thought someone out of the three interested in taking my photo
of the famous bell could have gotten me in focus. No such luck.
- That's what I get for thinking. ;)

Now for the random thought for the day. Seeing my ruffled shirt in the photo reminded me of it. Did you know that the word
"fancy" in sign language sort of stems from a ruffled shirt? That's what I was told last night and it makes sense to me, so I'm
going with it. Here's a link with an animated gif and explanation. Tell me what you think. "fancy" in American Sign Language