My parents were here last week and we did a little sight seeing along with just visiting and catching up.

Monday when the boys were off from school, we made a spur of the moment decision to drive up to the NJ side of the NY Harbor and view the Statue of Liberty. Our lack of planning kept us from being able to buy the tickets for the ferry ride over, but that's ok. My parents just wanted to be able to say they saw it. It all worked out perfectly! So, we drove up to Liberty State Park and walked along the pier to take in the sights of the harbor. It was a beautiful day but a little overcast. The overcast part only effected my photos, not the day.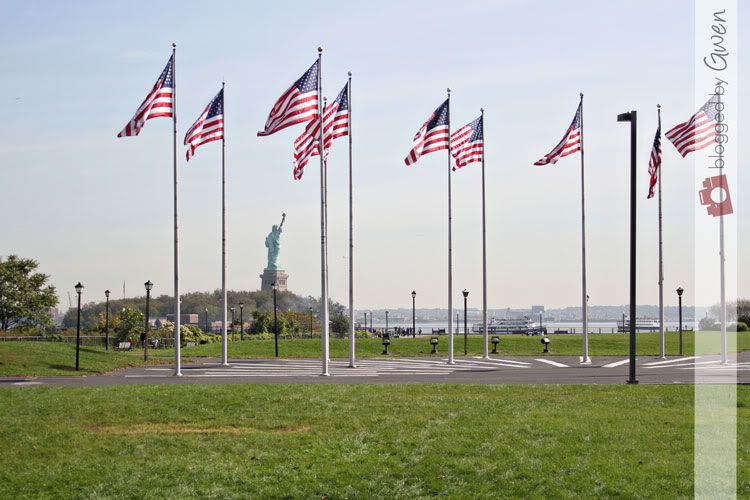 With the first time seeing Lady Liberty, came our first time seeing the New York City skyline in person.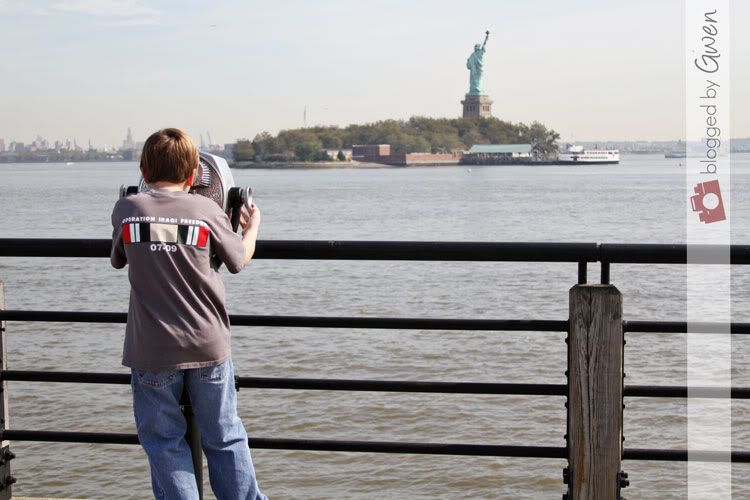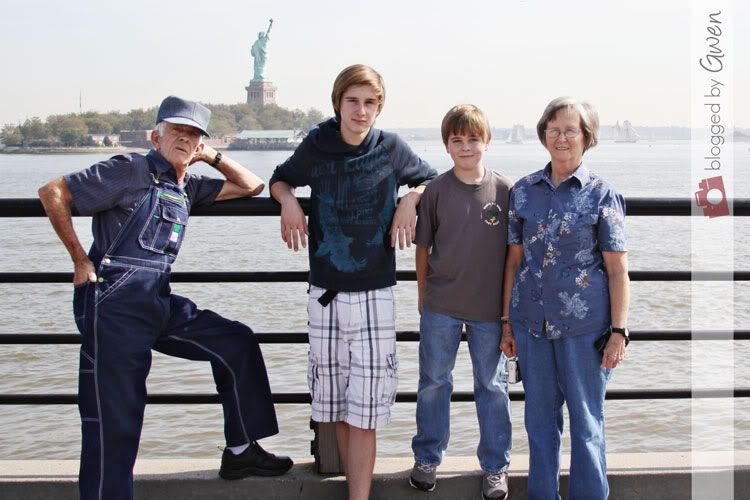 I will admit to feeling a little rush of excitement about the thought of my future visits into the city.
I need to work on my bucket list of things to do there so I can start checking things off the list soon!

On the list already is going inside the Statue of Liberty.
That may have to wait awhile though because she's about to undergo a closure for renovation.
So, until next year, "Seeing Lady Liberty" will have to do.