We woke yesterday morning to a temperature of 43. Um. Brr. But, I'm not complaining. After spending a month and a half in the sweltering heat of Mississippi during July/August, I said I wasn't going to complain about the cold this winter. So, welcome 43F! :)
Though the calendar says fall is still a week or so away, I feel like fall is here. Pumpkins are showing up in front of stores. Mums are in bloom everywhere. I love this time of year! I missed it while we were in Korea. Sure, Korea had cooler temps, but not the hayrides and pumpkin farms that dot the US countrysides.
And, another sign of fall to me are caramel apples are on sale at the store. Oh sure, the makings to do it at home yourself are there, but sometimes, quick fixes are more appealing. I usually always buy at least one pack of
Happy Apples
when I first see them in stores - just for fun. I learned a long time ago that you should buy them when you first see them because if you wait and buy them in the latter part of October, the apples aren't so great when you get beyond the caramel the topping. ;)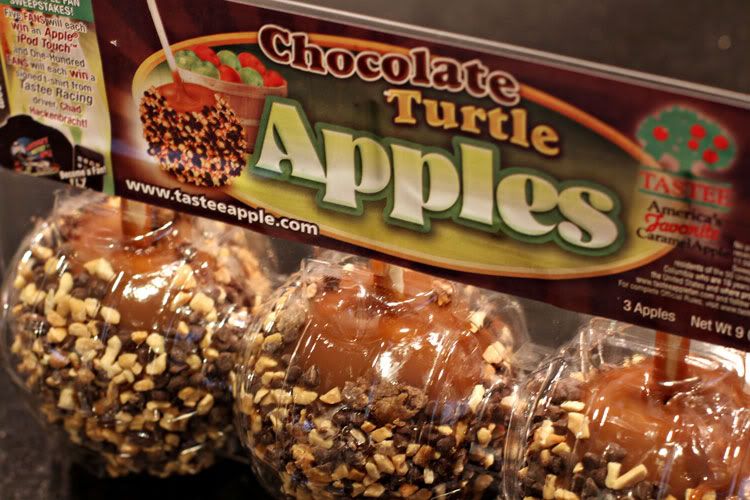 Here in the northeast, they don't have Happy Apples. They have Tastee Apples instead. Same concept, different company. Just as delicious!