Maybe it's because I wasn't really near a woodsy setting during the almost two years we were in Korea or maybe it's just that I'm observing new things all together. But, I have been noticing some strange mushrooms growing around this area. I'm not sure if it's the sandy soil, the pine trees, all the recent rains or seeming to be in the middle of a forest. Interesting mushrooms are growing all around!
The latest one or group to catch my eye is located in the backyard near a tree stump. They look really cool and the cluster is huge, so of course, that meant it was time to stop cleaning the pool and go grab my camera!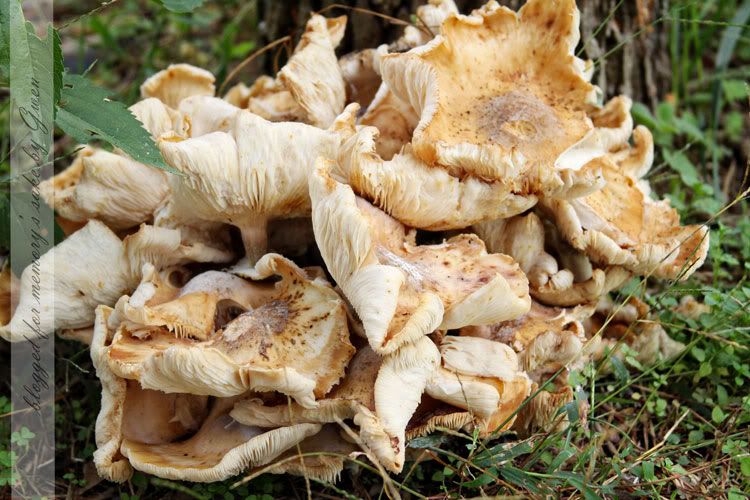 Aren't they neat? I love the detail and texture.


One final composite shot.