There's this little fire pit in the back yard, not too far off the deck. Roo and I have burned some twigs and limbs and fallen branches from the pine trees in it a few times. He always asks, "Do we have any marshmallows?"
Today, we bought marshmallows. Teenager is gone for the evening with the youth group, so it was just Roo and me. I barely had time to get the groceries put away before he was in the backyard piling more twigs and branches on the pit, arranging our chairs around the pit and getting ready to light the fire without me!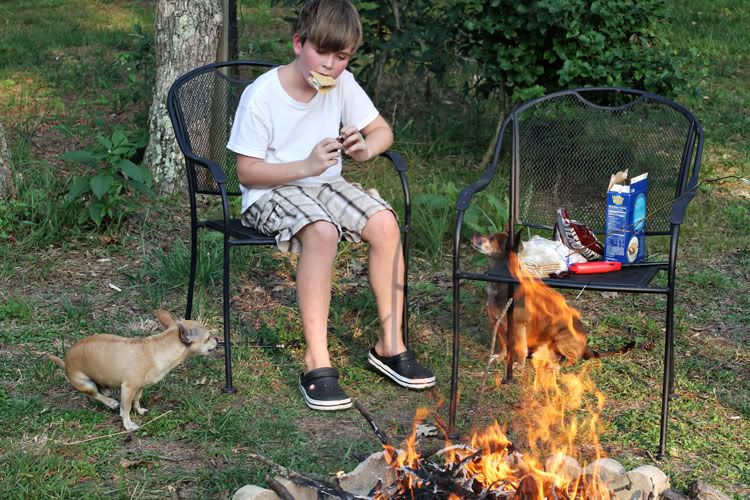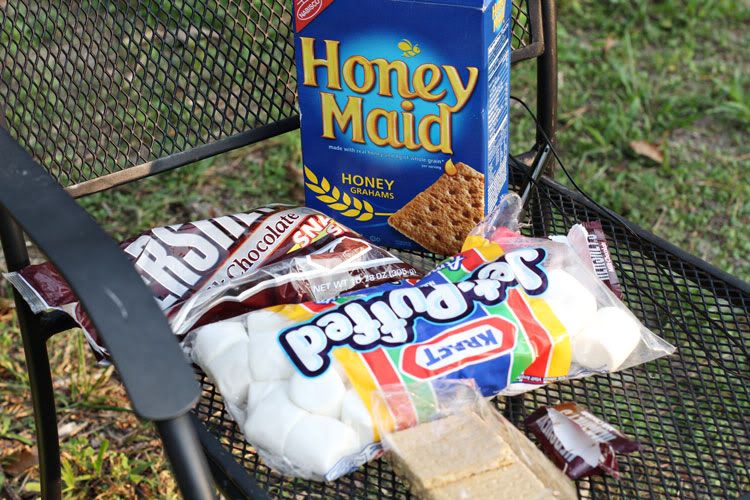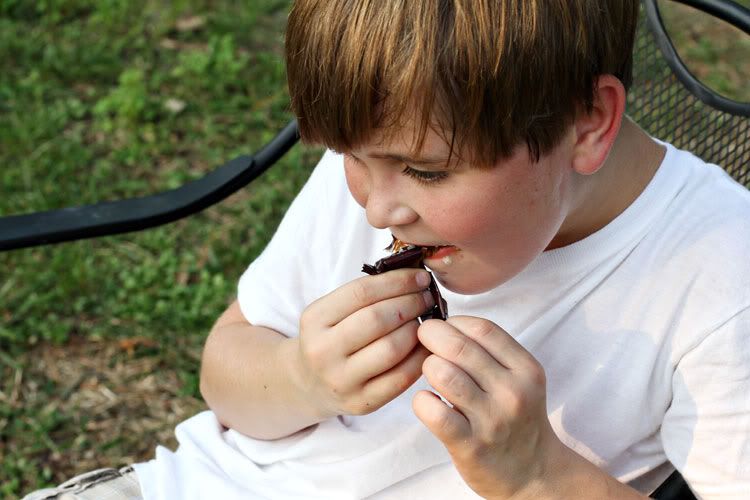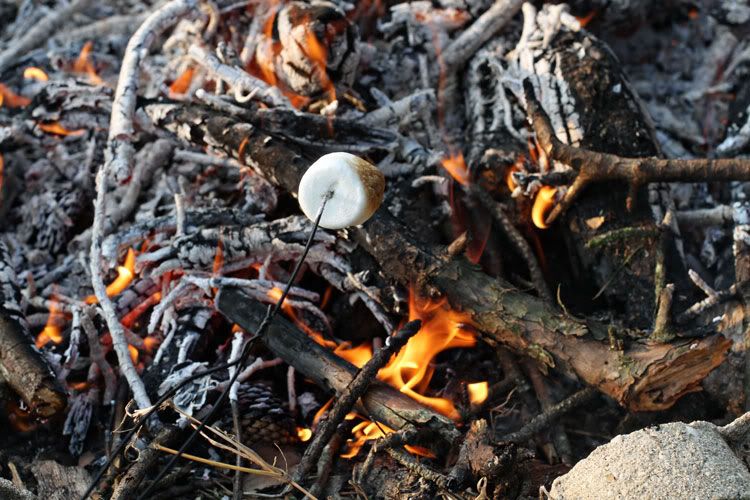 Oops...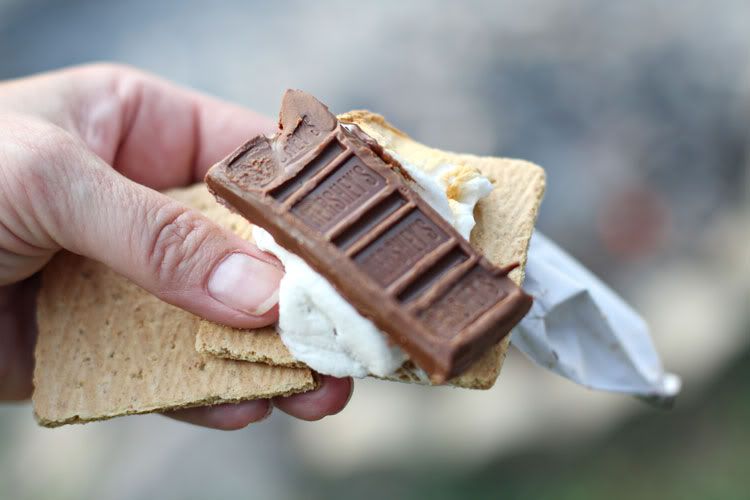 They were so good. So rich and chewy and gooey and just plain good!