In some ways, it seems like just last week we were watching our things being packed into boxes in our home in Kansas. But it wasn't last week and it's that time again. The movers came on Monday and packed away all the personal items in our apartment. I snapped some photos of the process for memories sake.
We cleared our apartment on Tuesday and now are in Army Lodging until time to board a plane. We're temporarily homeless. But, it feels pretty good! ;)

Living on the fifth floor might present a challenge for some things, but the movers/transportation have a great system!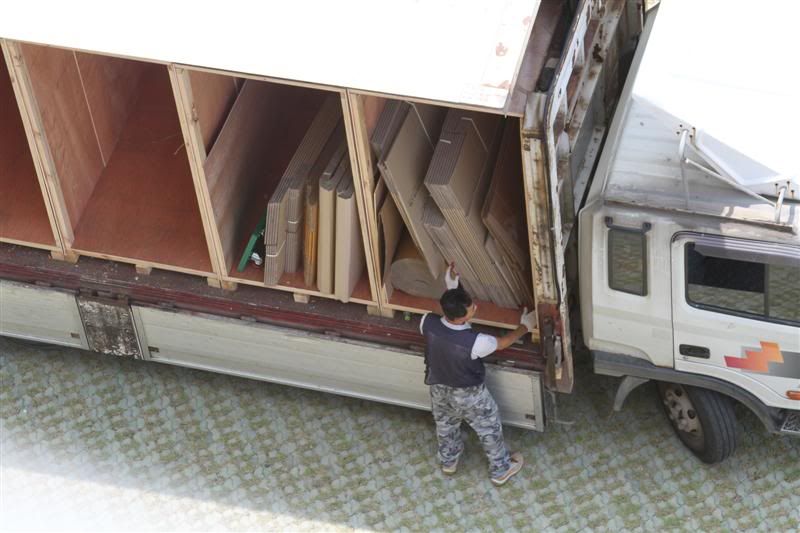 I have to admit that I got a little nervous standing out on the balcony watching him load that platform. One shove too hard would have something of mine flying off the other side.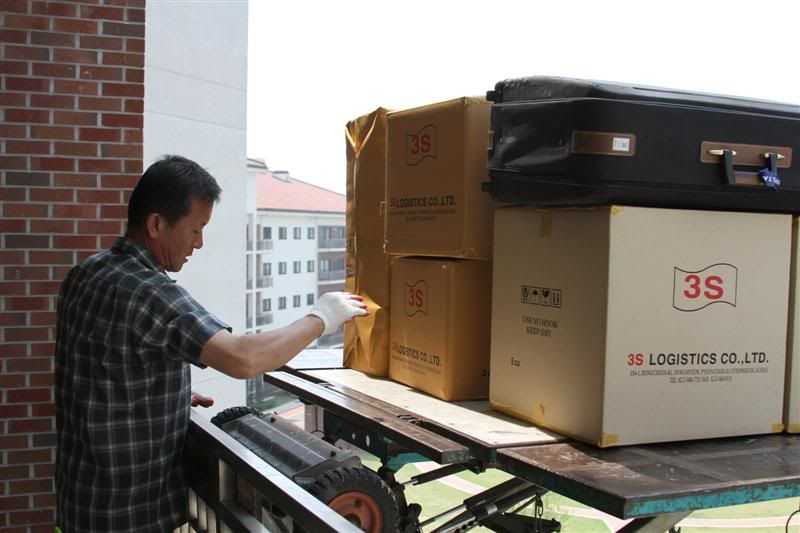 Loaded. He pounded the platform hard enough to signal ready. The guys down below hit the button and the load headed down.


Outside, this was the view.


During our time here, we've watched so many people being packed and loaded to move. A few times, we've witnessed carefree movers riding up and down that little elevator between box loads. It was during those times, we decided they were absolutely fearless (and a whole lot of crazy!)