After we left Puka Beach, we loaded back into the headed further along the way exploring the island. We passed by a Go-Cart Track and all the males of the group under 17 proclaimed their need for speed. So, we stopped and let them get it out of their system.
This pic of D is blurry, but there's something I just love about it. It looks dreamy. I realized when I took it that it was blurry, but could not make myself delete. I'm really glad I didn't.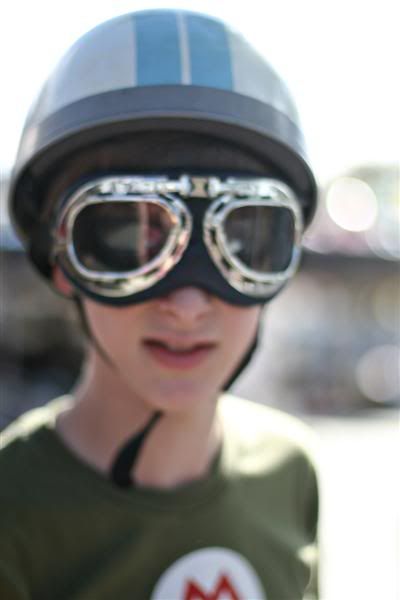 Ok, Gentlemen, start your engines.
They had a good time. Roo hung with the best of the bigger boys and faster drivers though there were a few times when the track got congested because he was in the middle of the lane and the others couldn't pass him. LOL